---
HOW TO GET THE MOST VALUE FROM THIS MARKETING KIT
Get Started: Read the Blog Post Below!
Watch the Webinar Recording: See video below
Get the free Face Mask Marketing Kit: Download the Kit
---
Bottom Line Up Front: Face masks are the product offering that every decorator needs in their product mix today. By breaking down the simple ways to pitch them, implement them, and capitalize on them in the long-term, we give you the complete roadmap. Plus a free marketing kit.
It's 2021. The vaccine is here. But, as our country moves as swiftly as it can to protect us from the virus, we're all still looking at a reality that's much the same.
A reality where our healthcare systems are under pressure. Where our businesses are under restrictions. Where our communities are tasked with doing everything they can to socially distance from each other — so that they can keep the people dearest to them safe.
It's a strange reality, made even stranger by the glimmer we now have of the light at the end of the tunnel. We know our old normal is waiting for us. But to stay the course, to reach it with minimal damage done, we have to lean into the tools we have at our disposal.
The tools that aid us in championing public health. The tools that help us get back to work faster, smarter, and with less risk. And the tools that ultimately give us a way to fight for the safety of our communities — while giving our economies, social lives, and hobbies a fighting chance.
Are we talking about PPE? You bet we are.
But we're not just talking about PPE as it relates to the health and vibrancy of your community. We're talking about PPE as it relates to the selling power — and staying power — of your business.
Because, like it or not, that's where your consumers' heads are at. They're no longer searching for pens and water bottles — according to statistics from ASI, face masks have become the top industry-wide search query. Followed only by hand sanitizer and bandanas.
That means there's demand. Plenty of it. So what are you going to do with that information?
We'll tell you: you're going to embrace it. You're going to expand your offerings — if you haven't already — so that you have the capacity to meet your customers' (and prospects') needs where they are. Not where they'll be eight months from now, but where they are today.
Think it's too big a challenge? Think there's too much face mask competition already out there? Keep reading. Because we're about to show you just how simple, fruitful, and impactful pulling face masks into your wheelhouse can be.
Ready for the ultimate face mask breakdown and marketing kit? Let's get into it.
Face Masks: The Current Scene
As soon as face masks hit the public eye as a way to protect people against the virus that was running wild, brands big and small rushed to get in on the production. Of course, at the beginning, big brands like Louis Vuitton and Brooks Brothers used their factories for the mass production of simple masks, given to the first responders in need — not to profit from new demand.
But once it became clear that more than just the first responders needed masks, it was a mad dash. Some luxury designers produced and sold masks for upwards of $100/piece. Other clothing and accessory brands developed masks with their distinct style in mind, selling them at more palatable price points.
And then there were the businesses in our industry. From the very beginning, our industry jumped all the way in. Shifting operations. Coming up with new capabilities. Finding new ways to engage audiences that had been otherwise quiet with all of the change.
Because the thing is — in 2020, we learned that customers didn't need what they normally did. They didn't need spiritwear for packed basketball games or custom promo products for fundraising galas; they didn't need custom apparel for corporate team building trips or branded water bottles for fall marathons.
What they needed instead was something different.
Spiritwear for virtual cheering. Custom apparel for Online Fundraisers. Work From Home kits, Gift Giving Programs, and community-wide initiatives that enforced the feeling of connection.
Your customers needed different things — every one of them. But the one thing they all needed — and continue to need? The one order that can appeal to corporate, school/team/organization, and individual customers alike?
Face masks.
If you're sitting there thinking — it's too late to join the face mask production arena now; there are too many players, and the learning curve is too steep — we're here to be your voice of reason. We're here to tell you, sternly and urgently, to think again.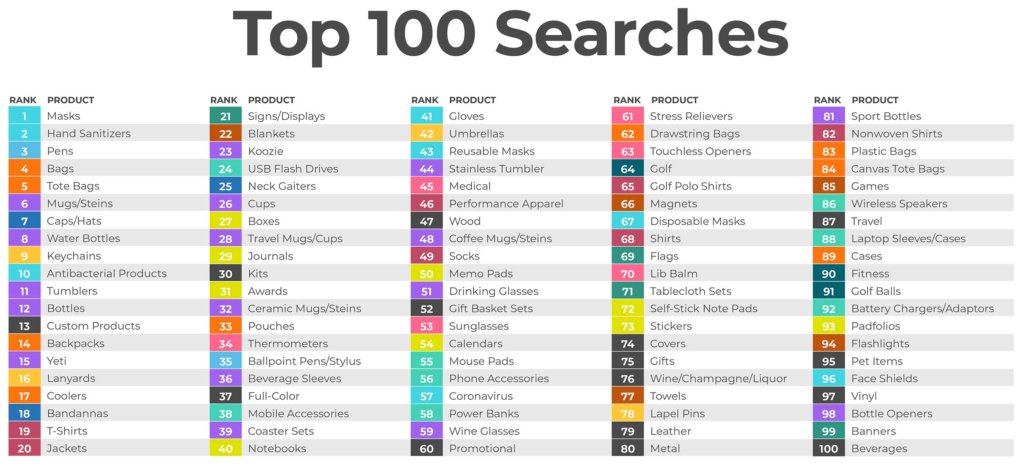 Because right now, at this very moment, everybody needs a face mask. And while, yes, hundreds of smart decorators and print shops have already jumped on the opportunity, doing their best to catch every possible sale floating through the air — most of them don't have what you have.
They don't have the capabilities to offer your customers more.
They don't have the technology to offer better (and more hands-on) design processes. They don't have the e-commerce set-up to offer quicker, easier, and more convenient buying experiences. And they don't have the expertise — the creativity and the innovation — that you've built your business on top of.
In other words? Your customers need face masks — but they don't just need plain face masks. They need face masks that'll issue returns. They need face masks that'll leave an impact.
And, with the capabilities you have — or that you can get your hands on in no time — you are uniquely positioned to help them achieve that.
So don't be concerned about the competition. Don't think twice about the learning curve. You already have what it takes to give your audience a real, valuable, and sustainably profitable decorated face mask experience.
Keep reading, and we'll break down exactly how to pitch it and implement it — so they realize that.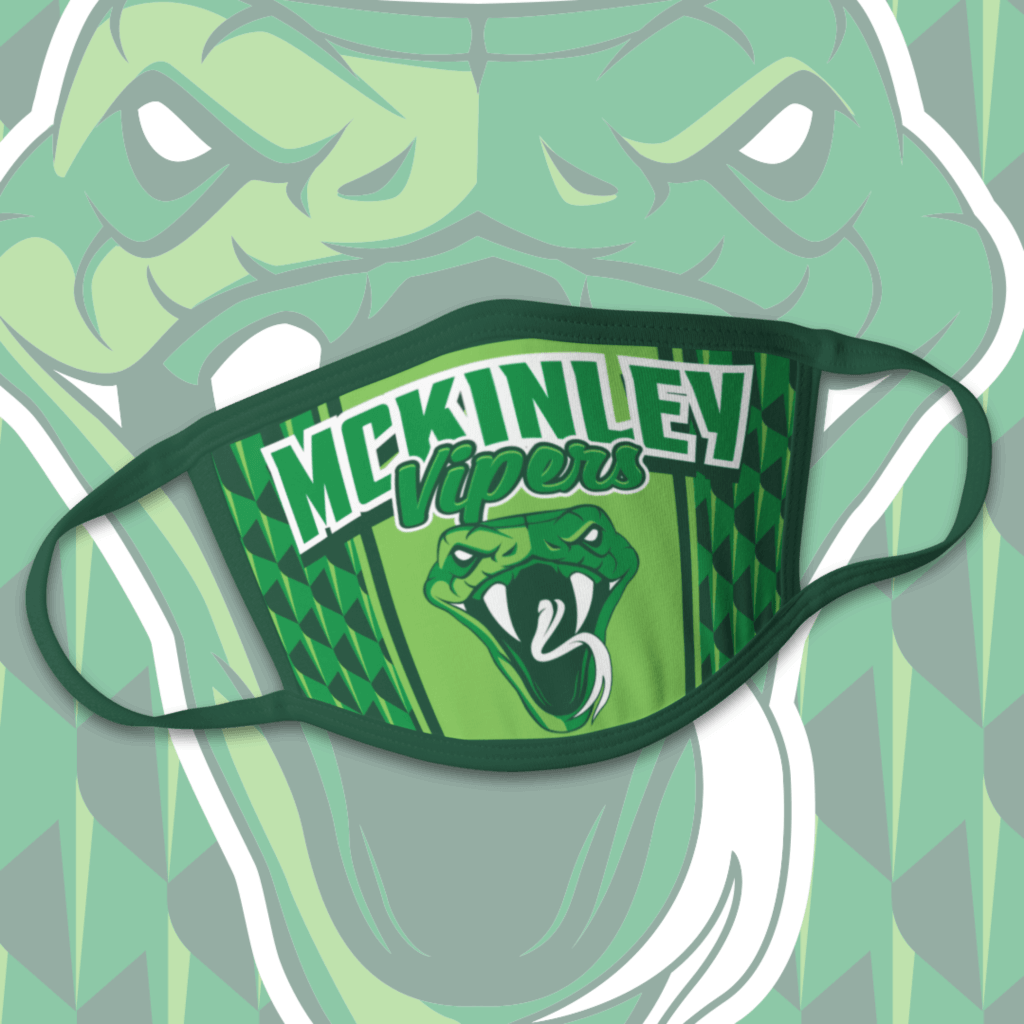 Face Masks: The Pitch
We'll start you off with a quote from one of InkSoft's longtime clients, Mark Ciaglia: "Decorated masks are what has sustained our business. If you're going to sell a product in a pandemic, sell what people are buying — and what they're buying is decorated masks. It's a no brainer."
While some in our industry might compare pitching face masks to customers today to pitching branded water bottles to businesses with end-consumers stuck in the desert, others might not be as confident. Which is why we're about to show you how to formulate a pitch that your audience can't refuse.
It all comes down to three angles: Consumer Utility, Marketing Proof, and Brand Identity. Include each angle in your pitch, and we guarantee you'll hook them — and see results.
Consumer Utility
The utility of a promotional product plays a massive role in determining how often the end-consumer uses it, how long they keep it, and ultimately how many impressions it gets. And utility comes down to how much value the product brings to the end-consumer in their day-to-day life.
We already know that consumers near and far are depending on face masks to live their lives as normally as possible. We already know that consumers see face masks as a protective barrier between them and their invisible enemy. And we already know that many places — including entire cities and states — require masks to be worn when inside them (in public areas). So: the notion of utility is hit right on the head — in three different ways.

Make sure your customers know that. Your pitch should frame the offering in a context of demand — because that's what it is. Should you mention that 80% of all consumers wear masks all or most of the time when they're in public? Sure. How about that 52% of all consumers would keep a logoed mask for more than 3 months? Absolutely. Or that 31% of all consumers say that they see more than 50 people — and those 50 people see them — every time they don a logoed mask? Well — it certainly wouldn't hurt.
The bottom line is that your pitch should evoke a sense of (earned) certainty. We know that consumers are ready to buy into masks, and we know that the cost per impression (CPI) of a custom mask today is well worth the investment. Times are changing, and the products that consumers are embracing are different now than they were 12 months ago. The businesses that leverage that in their marketing strategy will be poised and ready to catch the results.
Marketing Proof
The prospects and customers you're pitching to might be varied across industries and needs, but the one thing they can agree on is: the more evidence, the better. It's one thing to speak with grandeur, painting a picture of innovative marketing power and new ways to expand their reach — it's quite another to have the hard figures to back those claims up. So, let's get to the proof.

57% of consumers reported that they'd be more likely to do business with a brand that gave them a promotional mask. Splitting that percentage up by age demographics, we're looking at a statistic of 65% for 35-54 year olds that would be more inclined to do business with your customers, based solely on being given a custom mask.
Let those numbers sink in.
Moving onto impressions. Over the course of a custom branded mask's expected lifetime, it'll receive an average of 4,235 impressions — bringing its average CPI to a little over one-tenth of a cent.

And what's more? Almost one-quarter of consumers confirmed that they had purchased a promotional product in the last year (2019, since the report came out in 2020). Which tells us that even in a climate without real urgency or need for a specific product, consumers were willing to buy into custom branded products. Which makes them all the more likely to do more of the same today — when the real, vivid utility of face masks is before them.

The true marketing power of face masks — the only offering that actually covers an end-consumer's face — isn't just in terms of pulling that end-consumer in. Sure, it might boost that consumer's affinity to the brand (by keeping it, quite literally, front of mind) — but what about all of the people they pass on the street while wearing it?

What about the school alumni that stop them to ask where they got their hands on a school-themed mask? Or the employees that didn't know their company had come out with a new, cooler style? Or the man who goes home to Google the non-profit that had the mask with the punchy messaging?
The true power of face masks is their visibility. Because visibility means exposure — and everyone knows that with increased brand exposure comes increased brand engagement. (And returns.)
Brand Identity
Obviously, brand exposure is a great thing — but it only works to optimal advantage when your customers are promoting the right brand identity. With this pitch, it's your job to convince them that face masks will boost their brand identity in all the right ways. How?

Well, 51% of consumers say they'd hold a better opinion of a business that gave them a logoed mask — and that number jumps to 61% for the 35-54 age range. Let's look at what that really means: that over half of your customers' audience will think more favorably about them, and be more willing to conduct business with them down the road, simply because they've made branded face masks an offering.

But is it really that simple? How can that be true? Think beyond the numbers for a second — as humans today, we face an enormous (and terrifying) threat. Any moves we see — from people, businesses, or organizations — to save us from that threat are seen positively. They're seen as important — and as heroic.

Offering face masks to end-consumers might seem like a small gesture from a business standpoint, but from a human standpoint — whether your customers' audiences are consciously aware of it or not — it's a big deal. It helps to paint your customers in a community-oriented, action-taking, and valiant light. It helps to show their end-consumers that they're cared about, appreciated, and worth fighting for. That sort of brand identity can't be bought — but with face masks, you're giving your customers a way to earn it.
Those are the three must-have elements of your pitch — and, piggy-backing off of the last element, we wanted to make it clear that the aforementioned brand identity enhancement isn't just reserved for your customers. It's reflected on your business, too.
Think about it like this: you're giving your customers a way to help protect their community — their people. That's something that they won't soon forget. Plus, if you decide to go a step further and tie your offering into a fundraiser — where X% of all face mask orders filled goes to the local hospital, for example — that'll leave an even stronger impression. Take this company — their fundraising is built into the identity of their mask-selling. And it's definitely working.
Face Masks: The Implementing
So you've solidified your pitch — now you're onto figuring out just how to integrate face masks into your operations. The good news? You've got quite a few time-saving, innovative, and ultra-differentiating options.
From the design stage to the buying experience, the production methods to the style choices, we're giving you the key to standing out at every phase in your operations cycle. Ready? Let's get into it.
Unrivaled Customization Power: In 2021, the leading differentiation capability for customers is how intensively they can customize their order — while still ensuring a high-quality, hands-off production cycle. And when it comes to face masks, a product that will literally be covering their audience's faces, getting the graphics, messaging, and everything in between exactly right is all the more important.

That's where tools like InkSoft's Online Designer come in. By seamlessly integrating into your custom website (or Online Store), your customers are able to start designing the face masks they want to offer as soon as they arrive on your page. No design training, knowledge, or technology needed — armed with just their vision and some wifi, any customer can get to work on designing the mask they want to create.

And the best part? As soon as they save a design they're happy with, your team gets notified. That means that, when you approach them, you already know where they'd like to go with their masks — and are prepared with some insight, suggestions, and order details of your own. Does this boost your operational efficiency? Does it streamline your client conversations? Does it leave everyone — from your in-house artists to your customers — feeling more assured with the process? Yes, yes, and yes. This is the kind of capability that makes adding face masks to your repertoire easy. (And let's not forget: profitable.)

Perfect Graphics at the Ready: One of the easiest ways to boost productivity in your order cycle — and subsequently enable your team to take on more orders — is by arming yourself with the things you'll need ahead of time. And while that could mean sourcing the right in-house (or freelance) artists, there are only so many projects they can handle at once — and adding more to the mix gets expensive. So what are we suggesting?

Working with tools like the Mask Builder product line. Our friends at Digital Art Solutions mastered the art of front-end preparations by designing complete digital toolboxes for decorators that want to get on top of their graphics — without the exorbitant costs (or hassle). With collections that include interactive face mask design templates, vector background layouts, clip art illustrations, and plenty of font options, this is the end-to-end graphics tool that enables any decorator or shop to create production-ready designs quickly.

And we'd be remiss if we didn't call out that Mask Builder was specifically designed to target the businesses and organizations — i.e. your customers — that most require their audiences to be wearing masks. Think: dental offices, salons, and yoga studios — the entities that can't operate without their end-consumers donning their masks. So, with those establishments in mind, Mask Builder offers graphics, fonts, and layouts that align with styles they'd like to see.

Digital tools like this allow you to get ahead of your problems before they come up — so that when your art team gets too busy a month down the line and you have no choice but to turn orders away (or disappoint customers with slow turnaround times), you don't regret your lack of proactivity. Give your team the gift of early preparations and heightened productivity. Tools like the Mask Builder will help you do that.

Know Your Decoration Options: If you want to showcase to your prospects and customers that you're more qualified to fulfill their face mask needs than the decorator down the road is, then you need to make it very clear that you know your stuff. And the way you do that is by giving voice to all of their options — and laying out your recommendations based on their unique order's needs. Here are some of the basic (and popular) options employed by decorators and print shops for custom face mask orders:


Heat Applied Transfers: For customers requesting single color, short run-length orders, this should be your method. It's the most efficient, cost-efficient, and effective way to get the results they're looking for — so if they're going the simple route, this is your go-to.

Sublimated Printing: The ideal option for full-color and all-over prints, this is the printing technique that can handle just about anything. The science behind the technique means that the design becomes one with the fabric it's on — leaving no feelable layer on top — which lends itself to crazy durability.

Screen Printing: The classic route — this printing technique is perfect for large, low-color count orders that aren't as concerned about the details in the artwork. It's quick, it's effective, and it's the ideal choice for your customers that need hundreds — if not thousands — of masks made.

Direct to Garment Printing: The best solution for full-color, short run-length orders, this technique makes letting the details of the decoration shine easy. For your customers that are looking for something more elaborate, art-intensive, and precise, this should be your first recommendation.

Rhinestone Heat Applied Transfers: That's right — we're getting crazy. If you have customers that are looking for something different — something eye-grabbing, unique, and extra special — then we invite you to offer them this technique. The technique that makes rhinestones on face masks possible.


Embrace Every Order Type: If you're only planning to welcome massive mask orders from large corporate/organization clients, we're here to tell you to think again. Because if you limit the scope of what you're open to taking on, you're inflicting restraints on your own profitability potential. And here's what we know forsure: custom face masks are the perfect medium for online selling and print on demand. So why not capitalize on that?

As they continue to grow in popularity (and necessity), face masks have transformed from a mundane staple to a marker of self-expression. Consumers want to wear masks that represent them — and why shouldn't they have that opportunity?

With e-commerce technology like InkSoft's Online Stores, placing small/personal orders is made fast, easy, and wholeheartedly convenient for end-consumers. (And in the age of e-commerce, that's exactly what they're looking for.) Your consumers will be able to browse your custom Online Store, choose the mask style they want — or design their own — and then check out. Once that buying process is completed, all that's left for them to do is wait until their mask shows up on their doorstep.

From your end, Online Stores makes sure that as soon as an order is submitted, it's integrated into your order management system — and automatically added to your production cycle. That means that the days of disorganization, confusion, and human errors are long gone — Online Stores takes care of the automated and organized back-end processes, requiring no manual labor from your team. (And resulting in a more efficient, reliable, and consistent order fulfillment process. For everyone.)

So, we'll say it again: don't ignore the smaller orders. With the right e-commerce set-up — like InkSoft's Online Stores — and the right print on demand capabilities, you'll be able to capture every single sales opportunity. And the profits that come with them. (If you're looking for some inspiration, check out this successful InkSoft-powered mask-focused Online Store.)

Relevance is Key: As with any offering you shop around, it's about more than just showcasing to your customers how relevant the product's utility is. They're not coming to you for blanks — they're coming to you for creativity. For innovation. For quick-thinking, big-impact power. And that means that the styles, the graphics, and the overall product you're offering needs to be relevant to what their audience wants today.

So how do you ensure that it is? You do your homework. You take in what the other decorators and shops are offering, you understand what's popular, and then you use that as your jumping-off point. For instance: we know that the trend in decorated masks today is edge-to-edge printing with sublimation. We know that masks are perfect for using a combination of background patterns, texts, and logos. So integrate those knowledge points into your customer-specific pitches — and make your customers believe, with confidence, that you know what you're talking about. Because you do.

The most important thing to remember here is that it isn't always the flashiest capability or the newest production equipment that wins the order. While those features never hurt, at the end of the day, your customers (and prospects) want to know that they can trust the business they've chosen for the job. A big part of that trust comes down to how much professionalism, expertise, and care you evoke. That's why doing your research, showing that you know what's relevant to their audience, and coming prepared with examples matters.

And that applies to your customers outside of the face mask orderers too — if you're approached to fill a run-of-the-mill decorated apparel order and you know that face masks would do well for their needs, in their industry, then you better believe that pitch should be made. Because, as we all know, your customers aren't coming to you for t-shirts. They're coming to you for solutions. Marketing solutions, branding solutions — whatever it is, you have the wisdom they want. So give it to them. And watch them come back again and again.

Don't Avoid the Bundle: Just because you're offering your customers face masks doesn't mean you can only be offering your customers face masks. In fact, rather than viewing face masks as the be all and end all of your pitches and orders, it's more innovative — and lucrative — to offer carefully curated, relevant product packages to your customers.

What are we talking about? Well, let's take a look at some of the ways InkSoft customers have succeeded at implementing face masks into their order packages. First, there are the decorators and print shops with school customers — who decided to take spiritwear to another level. Since athletic events require face masks for entry these days, decorated masks made a crucial addition to the spirited apparel, flags, decals, and hats worn by the school community on and between game days.

Another example? Online Fundraisers were a big hit in 2020, pinpointing just how important fostering community connectedness during a time of distance was. And that need isn't diminishing anytime soon. For the (many, many) InkSoft customers who spearheaded Online Fundraisers — including Here for Good and Boxing Up Local campaigns — face masks were a popular offering. Whether they were sold separately on the Online Fundraising Store page or as part of a larger themed box (as with Boxing Up Local), the masks were decorated with the same theme as the other goods — giving buyers a way to wear their community support on their faces.

If you're looking for more instances of smart bundling, we'll throw a few more your way: integrating company-themed decorated masks into your customers' employees' Work From Home Kits; sending subtle logoed masks to your customers' clients as part of a "˜Thanks For Your Support' package; creating "˜For the Kids' packages with decorated face masks, crayons, and backpacks for your customers' employees/vendors/clients with young kids.

It all comes down to creativity. To knowing your customers and curating the best options for them, based on their specific needs and market. When you do all that, not only will you retain more customers (and leave them more satisfied) — but you'll also up your average order value and your long-term profitability. See? Face masks might be small, but they pack a big punch.
Face Masks: The Wrap Up
To give you a quick and quality recap, the momentum behind earning big from face masks comes down to three things: having the right pitch, arming yourself with the right e-commerce and digital tools, and knowing how to offer your audience decorated face masks that are uniquely valuable to them.
In other words: with the right preparation, the right capabilities, and the right creativity, anything is possible. And by anything, we truly do mean anything — decorated masks are exceptionally profitable regardless of whether you do the production in-house or outsource it, with margins falling between 50% and 70%, on average. That kind of revenue is no small feat.
But, if all of that still doesn't have you convinced that face masks are a worthy expenditure, consider one more angle: your customers. From an acquisition and a retention standpoint, face masks are your key to heightened interest, stability, and satisfaction in 2021.
Let's examine new customer acquisition first: decorated face masks offer a low-risk, high-value product order for your prospects to get their feet wet with — before they know if they have other decorated apparel needs, or if they want to use your business for the needs they do have. They're low-risk, because they're less expensive to orchestrate than their more complex apparel/product counterparts, and they're high-value, because demand from their audience is so clearly already there.
Use decorated face masks like the hook they are: reel your prospects in with the perfect pitch, gain their confidence by delivering them the precise vision they asked for, and then foster that relationship for future sales. It's all about long-term profitability — and face masks give you a way to secure that.
Moving onto customer retention: as we've mentioned, and as you're obviously already aware of, your customers have different needs today than they had a year ago. Maybe they don't think they can use you to meet those new needs. Maybe they're not even thinking about you at all. Face masks are your entry into their line of vision. By bringing a hyper-relevant, hyper-useful offering to the table, not only do you prove that you're capable of adjusting with the times — but you also prove that you care enough about your customers to be thinking of them amid the uncertainty.
And that's where having the well-crafted pitch and specifically-curated product bundles come in. When you use decorated face masks the right way, they open the door for so much more — new sales opportunities, yes, but also an increased brand affinity — and loyalty — in the eyes of your customers. And like we said: it's all about the long game. So that's definitely a good thing.
The bottom line is, selling custom face masks to your audience — new prospects and old customers — has the power to help you earn big in 2021.
But we know that bringing a new offering into the mix can seem daunting. Especially when you get thinking about how to market it — how to make your prospects and customers aware of, and excited by, the buying opportunity.
Which is exactly why we decided to give you a helping hand. Our newest Marketing Kit is 100% focused on the selling of face masks. We give you the email templates, the social media templates, and the site messaging you need to get your audience interested — and reaching out — in no time.
And, as always, you can use any or all of the kit however you'd like. Take our templates and change them. Take our web copy and switch out a word or two. However you want to use the kit to increase your digital marketing oomph, we're okay with. And we applaud.
We know that face masks can be a game changer for you this year. We've given you the information, the examples, and the marketing support you need to get it rolling — so now, it's your time to shine.
We can't wait to see what you do.
---
Get the FREE Face Mask Marketing Kit
Register below to access the free Face Mask Marketing Kit. By registering, you'll be notified of updates and additions to this kit, and notice of when new kits become available.