---
HOW TO GET THE MOST VALUE FROM THIS GUIDE
---
WEBINAR RECORDING
How to Sell Corporate Gift Giving Programs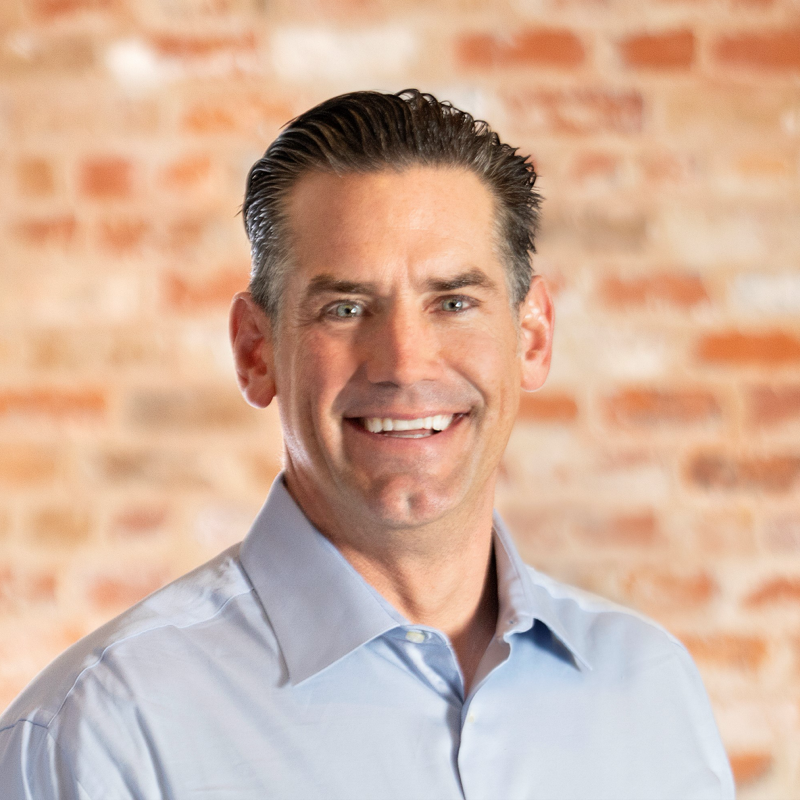 Watch as JP Hunt, co-founder of InkSoft, and Stephan Baere, Corporate Training, and Development at S&S Activewear, share how to optimize revenue opportunities from corporate gift-giving programs.
---
Bottom Line Up Front: We're partnering with S&S Activewear to bring you the insight, techniques, and bundling ideas you need to pitch Corporate Gift Programs that stand out this year. Win more sales, impress more customers, and increase your year-round selling power — it's all possible with this breakdown.
Everyone loves gifts.
People love to get them — because they convey that they're thought-about, cared about, and valued. And people love to give them — because we all know that making others happy ranks high on the list of things that, subconsciously or otherwise, makes us happy.
But aside from that innate-generosity standpoint, there are also some clearly linked and tangible returns. The kind of returns that leave management in organizations ranging from Fortune 500 to the local elementary school thinking, we should be acting on this.
The kind of returns that lead the whole country — the entire world — to consider gift programs to be beneficial. Not as an interesting idea, but as a norm. As a fact.
With those gift programs coming in as a given, organizations are going to be looking to the knowledgeable — to the experts — for answers, in order to optimize their impact. Big budget or small one, big order or small one, decision-makers want to know that their gift won't end up in the trash can as soon as it's unboxed.
They want to know that their people — their employees, their clients, their vendors — will positively respond to the show of gratitude. That they'll feel moved, to however small a degree, and that they'll act in the future accordingly.
Because in business, just like in life, it all comes down to relationships. Are your customers fostering the relationships they have with the people who matter most to the organization? Are they fostering the relationships with the people who don't matter all that much yet, but one day might?
A positive brand sentiment means that employees will work harder, clients will keep coming back for longer, and vendors will continue to offer their support (and maybe even a loyalty discount) well into the future. So it's clear, then, that corporate gift programs actually impact the efficacy of an organization.
And guess what? You are the expert these decision-makers have been waiting for. You're the one with the insight, with the capabilities, and with the creativity to make their gifts stand out — and impress their community. (Yes — while increasing things like their brand exposure, too.)
We're partnering with S&S Activewear to go over everything — and we do mean everything — that you'll need to organize, pitch, and implement corporate gift programs so that you close as many orders as you can. From the basics to the tips to the real-world examples, you'll have access to it all — so that you can go ahead and make it your own.
Because look: those opportunities are out there, the question is, are you armed with the right understanding — and are you ready — to take them on?
The Very Basics
First, let's get into the foundational stuff. What are the corporate gift sales opportunities you should be keeping an eye out for — and even actively creating yourself?
Employee Gifts
With all the changes 2020s brought with it, company morale — across industries — might be leaving much to be desired. Employee gifts are management's answer to that. From "˜Work From Home' Kits to milestone gifts to seasonal gifts, there are many different programs to choose from. The common denominator? They all work to show employees that they're valued, enhance brand impression, and ultimately lead to better workplace results. (It's been proven that happy employees work harder, and better than their less satisfied counterparts.)
Customer Gifts
Again, the year 2020 changed plenty — and especially for consumers. New buying habits, buying needs, and buying abilities mean that customers might hesitate more now than ever before deciding to buy. Customer gifts — especially the ones that catch them by surprise — are a tactful way to mitigate that apprehension. They show customers that they're remembered, cared about, and appreciated, and they show customers that their relationship isn't limited to the transaction. And customers that have a strong sense of brand affinity are more inclined to keep coming back.
Business Partner & Vendor Gifts
Having strong, sustainable, and fulfilling relationships with business partners and vendors is especially important for businesses today — when everything else is more volatile than usual. Sending them unexpected gifts isn't just a clear token of appreciation and goodwill; it's also a strategic way to keep your customer's business front of mind and thought of positively, resulting in those partners and vendors wanting to keep the relationship functioning well. When everyone involved in the ship's smooth sailing feels like a team, the work feels more personal — and the team is more driven to achieve.
Of course, within those three categories of gift programs, there's room for nuance: instead of a customer gift, it could be a donor gift, and instead of a vendor gift, it could be a property manager gift — and on, and on. The point is that these categories should get you (and your customers) thinking about the diverse use-cases and the wide range of possibilities that gift programs harbor.
Your application is up to you and your customers' needs, capabilities, and creative thinking. So use this as a jumping-off point, and then jump.
10 Tips for Maximizing Gift Programs
You've learned the foundation — and now you're ready to take your understanding to the big leagues. You're ready to pitch your customers, win over new prospects, and start producing boatloads of corporate gifts seamlessly. So… how do you start?
1: Be Proactive — Using Proposals
InkSoft Proposals give you a quick, effective way to show off your offerings and pitch professionally. Use them — but use them ahead of time. Don't wait until the holiday rush to show your customers you have big plans for their gift programs; start presenting them with options early, and you'll signify that they're not just a passing thought to you.
Plus, getting things rolling early means that you'll eliminate the threat of shipping delays and jacked up shipping costs (from overwhelmed shipping vendors), guaranteeing on-time production and delivery. Oh, and you'll win the deal before your competition even has a chance to compete.
2: Monetize the Complete Experience
Yes, we're talking about wrapping and packing. Gifts aren't only about the item inside — they're about the whole experience. A significant portion of that is the unboxing. By presenting your customers with options for their custom gift wrapping and packing, you're giving them new ways to reinforce their corporate identity and add more value to their brand perception.
"Kitting and other custom packaging options offer a way to enhance the value of a product in the eyes of the recipient," Brian Potter, VP of Sales at a national distributor, said. And he's right. A Work From Home Kit that's self-contained in a branded backpack, or a branded food & beverage vendor gift that's self-contained in a branded lunchbox, goes a long way to convey thought, professionalism, and value. And the best part? It also gives you a way to uplevel your average order value.
Here's something to consider: our friends at Polyconcept (promo product supplier extraordinaire) offer InkSoft customers a spectacular range of promo items — but they also take care of the decoration, the packaging, and the dropshipping, too. If you're looking for a way to outsource your labor and still achieve the desired impact (and profit), this is your answer.
3: Make It End-to-End
People are busy. Especially around the holidays, and especially in 2020. Make a gift program easier for them to envision, want, and say "yes!" to by pitching it as a complete, turnkey service. You take care of the production, the packing, the shipping, and the delivery — and they take care of fielding the resulting heartfelt thanks.
With so many businesses in the work-from-home phase and so many people striving to social distance as much as possible, offering total order fulfillment could easily be the deciding factor for whether a prospect buys in (or not). Old school distribution (requiring on-campus storage, handling staff, and distributing plans) is out. End-to-end order fulfillment services — and hands-off peace-of-mind — is in.
4: Get Inspired By the Audience
When it comes to your pitching, you want to make sure that you're throwing ideas out that your customers are actually going to find useful — and impactful. Anyone can recommend they put their logo on a polo or a gym bag. So how are you going to stand out? How are you going to prove that your ideas are so high-value that they'll be the ones to generate the most substantial results?
First, you take a look at your customers' recipients. Who's the target audience? What needs do they have this year? Then, you get creative. Look at the product categories that offer the most utility: Home Office and Home Fitness, to name a few. And finally, you bundle, bundle, bundle. Create product bundles that the recipients will derive real value from, so that when you pitch them to your customers, they immediately feel the pull. They're confident that their money is being well-spent, and they're convinced that you're the right, knowledgeable, stand-out expert for the job.
5: Leverage Product Storytelling
Remember — your customers aren't just gifting a branded t-shirt, pen, or thermos. They're giving a token of appreciation. Make sure your pitches and proposals are reflective of that, that they're grounded in the emotional framework of the experience, rather than the logistical framework of the product.
Kits that add value to the recipients' lives — helping their workday get organized with relevant tech, their well-being get prioritized with relevant fitness/health goods, or their "me" time get enhanced with relevant leisure items are all strong examples. Other examples include sending health-conscious products like face-masks and hand sanitizer along with the gift, to further the story that the business cares about its people. The bottom line is that the gift is always meant to better the recipient's day — and never just about furthering the business's branding. Because if it's only the latter, that's prioritized, the recipient will see right through it… and the gift might end up in the trash.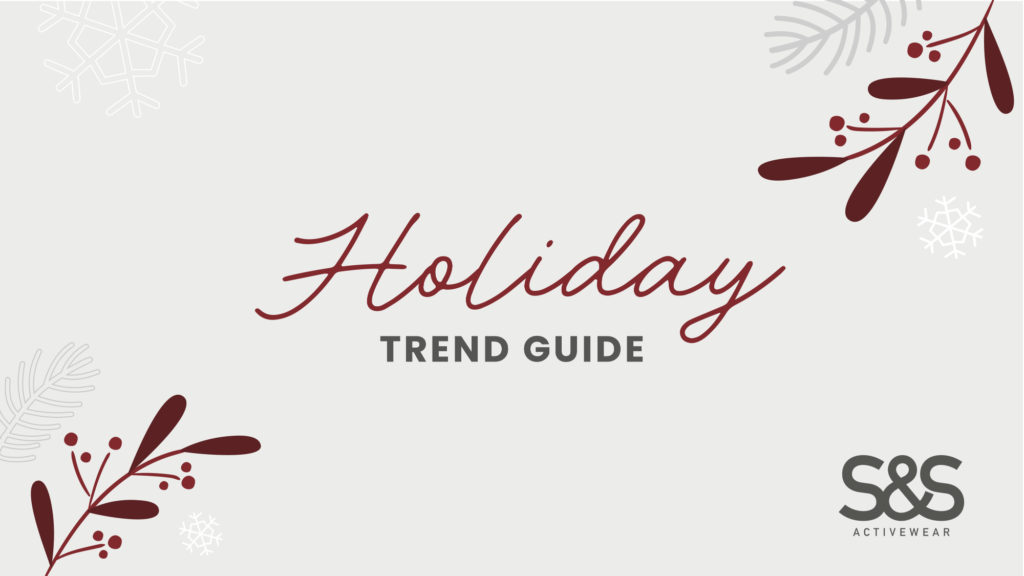 6: Subtlety is the Goal
As we said, you want it to be clear that the gift is for the use — and value — of the recipient, not the brand. They should absolutely not be blatant advertisements, and they should absolutely not be low quality (or otherwise not useful).
You're going to want to consider the imprint and decoration methods so that you can be as subtle as possible with the branding. Use the logo (and other branding elements) sparingly; consider reducing a full-color imprint to a single color to decrease price and increase subtlety. Play around with different imprint placements and sizes, and make sure all of your proposed designs pass the simple test: does the logo/imprint add value and sophistication to the product, or does it detract from it?
7: Think Brand Name
An easy way to increase the perceived value of a gift is to use a brand name product inside of it. (This is also an easy way for a business to align themselves with high-quality goods.) An excellent element to integrate into your pitches, be sure to work with suppliers that offer a wide range of brand names in their catalog — like S&S Activewear.
With brand names like Adidas, Champion, Oakley, Columbia, Calvin Klein, and Tommy Hilfiger on their roster, you'll never have a hard time nailing quality recognition in your pitch presentations. And, with endless opportunities for bundle and product customization, your customers will know that they'll have the reliability of quality with the originality of their own ideas.
8: Be Consistent
Bundling is essential — you should be pairing complementary products together to create meaningful, well-designed gift sets — but making sure your bundles are cohesive is just as crucial. We're talking about cohesion as it relates to product selection, imprint, and colorways.
And this cohesion should start from your very first pitch. Make sure you have a carefully curated selection of products to show off, but also make sure that you've mocked them up with complimentary design ideas. Similar styles, colors, and logo/imprint usage helps your customers envision the final product — and feel good about it.
9: Offer Complete Guides
If you're looking to truly stand out this year, offering your customers (and prospects) value through education — free of charge — is one surefire way to do it. Gift Giving Guides help organizations understand their options when it comes to gift programs, resulting in them feeling more informed and you getting to the decision-making part faster.
You can organize these guides by receiver theme (i.e., Employee, Customer, or Vendor), or by product theme (i.e., Home Office, Health & Wellness, or Leisure). Then, you can frame the products/bundles inside by distinguishing, which are popular, trending, staff favorites, gift sets, on sale, or for specific budgets.
S&S Activewear has put together six different product categories to help you (and your customers) get inspired: For the Eco-Conscious Fashion Lover, For the Outdoor Enthusiast, For the Cozy Homebody, For the Company Store, For the Family, and For the Accessory Fanatic.
10: Think Bigger
Yes, you want to nail the gift program pitch — but don't limit yourself to only pitching gift programs. While you have your customer's (or new prospect's) attention, take the opportunity to get to know them and their needs better. What might they need beyond the holiday season? How could your capabilities help them meet their goals more effectively?
Take the time to listen to them, to educate them, and to showcase the solutions — not the products — that you offer. Whether it's an Employee Anniversary Program, a Performance Incentive Program, a New Customer or Customer Loyalty Program, or simply an Online Store, you have the power to give them results beyond just a holiday gift program. So make sure they know that — and make sure you remember to follow up down the road.
Managing Gift Programs
So you deployed all of those ten tips, you caught the attention of your customers and prospects, and now you're ready to start thinking implementation. When it comes to the logistics of your gift program fulfillment, you have, by and large, two options.
First, there's the dropshipping route. With this option, you'll need to be supplied with a host of details: recipient contact information, size, and shipping information, to name a few. It's doable, but it still requires your customers to do a bit of legwork upfront.
Second, there's the Online Store option. You set up a custom Online Store where the recipients — employees, customers, or vendors — can input their information, choose their own size, and even pick their own styles. Then, they simply input the "˜Gift Certificate' they were given by the business to check out and start the distribution process.
Not only does the latter option take the onus off of your customer's HR Department (to compile all of the recipient's information), but it also solves the problem of not being able to guess a recipient's size, or not knowing whether they'd like the black or green option. Plus, by adding in an interactive step, the anticipation of the gift grows — and that makes the delivery and unboxing experience even more exciting.
The Wrap Up
Obviously, we're pretty massive fans of the corporate gift program strategy — as a way to amp up your selling power during periods like the holiday season, but also as a way to make that selling power sustainable year-round.
There are endless options inside the programs, and organizations always need a way to foster their relationships and uplevel their branding. So pitching one type of gift program today is actually a way for you to open the door to pitching all kinds of gift programs, and other programs entirely, tomorrow.
Plus, with branded products not creating a taxable event (unlike cash and gift cards), the kinds of gifts you're offering are even more favorable — for your customers and for their recipients.
We're proud to partner with S&S Activewear for the purpose of making this strategy as simple, fast, and effective to implement as possible. Not only do they boast a killer range of blank wholesale apparel regularly, but today they're also contributing blank product ideas and suggestions (as you saw above), so that you can take these foundational tips and run with them.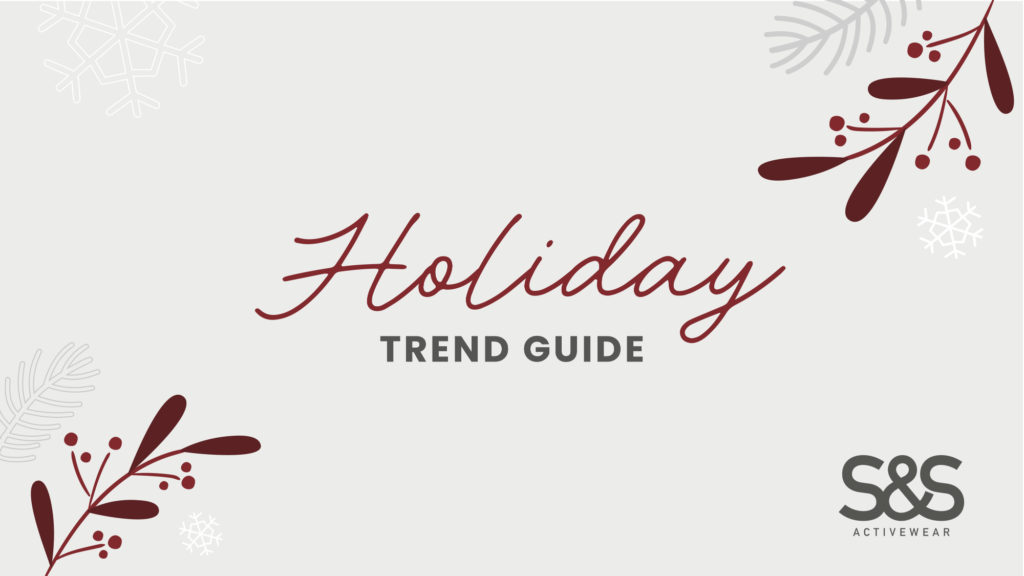 And beyond apparel, our friends at promotional product supplier Polyconcept are ready and waiting to help InkSoft customers choose, compile, and distribute the perfect gift sets. They have an impressive assortment of promo items and will even do the decoration and dropshipping too! With the ability to delegate work to a reliable promo product partner and trust them to carry out the decoration and fulfillment process, you'll see returns without needing to partake in the labor. That's smart business.
So: we've given you the insight. We've laid out the tips. And we've connected you with some industry-best partners to help you get the job done seamlessly. All that's left to do? Start browsing, start thinking, and start compiling your pitches. And if you're not already utilizing the cutting-edge tech of InkSoft's Proposals and Online Stores… what are you waiting for? They're your first step to standing out with gift programs and beyond. Invest in your capabilities, and your audience will notice.
---
Get the FREE Corporate Gift Giving Marketing Kit!
We created a complete turnkey marketing kit to help you successfully market your gift-giving capabilities and expertise! The kit contains professionally copywritten marketing contain including:
Blog messaging
Email and subject lines
Social media posts
Web site messaging
Complete the form below to get register and access the Corporate Gift giving marketing kit today!
Stephan Baere's Slide Deck
---
Stephan Baere, Corporate Training, and Development at S&S Activewear shares his slide deck based on popular demand. Access below, or download the PDF version here.
Related Marketing Kit