Bottom Line Up Front: When it comes to winning sales this year, standing out from the competition is crucial. Harness your greatest selling power by offering order fulfillment services — backed by the technology you already have. We break down everything you need to know to make it happen.
This year has been particularly bizarre. With all of the new rules and changes crowding businesses, schools, and organizations everywhere, the last thing they need — or want — is to have to worry about the details of their purchases.
Details like inventory. Like having enough warehouse space, staff, and time to receive, manage, and ship the goods to their end-consumers.
Your customers don't want to have to deal with the minutiae of their orders — they just want a buying experience that gets their selected products out there as effectively, and efficiently, as possible.
With InkSoft, you have the power to give them that experience. An experience that deals with their inventory while streamlining the logistics. An experience so hands-off, and so expertly managed, that there's no room for chaos or frustration. And an experience that makes everybody — from customer to end-consumer — happy.
So, if you're ready to find out how to make that stand-out buying experience part of your arsenal, keep reading. We're pretty certain your customers, present and future, will be glad you did.
Order Fulfillment: A Background
Before the world arrived where it is today, order fulfillment — or the practice of getting all ordered goods to their end-consumers — was largely in the hands of customers. In the decorated apparel and promotional product industries, customers would put in big orders and have the logistical framework in place to deal with everything.
Payment collection. Inventory storage and management. Packaging and distribution.
To say it was an extra serving of work would be an understatement — and it's pretty obvious why now, today, customer buying behaviors look a little different.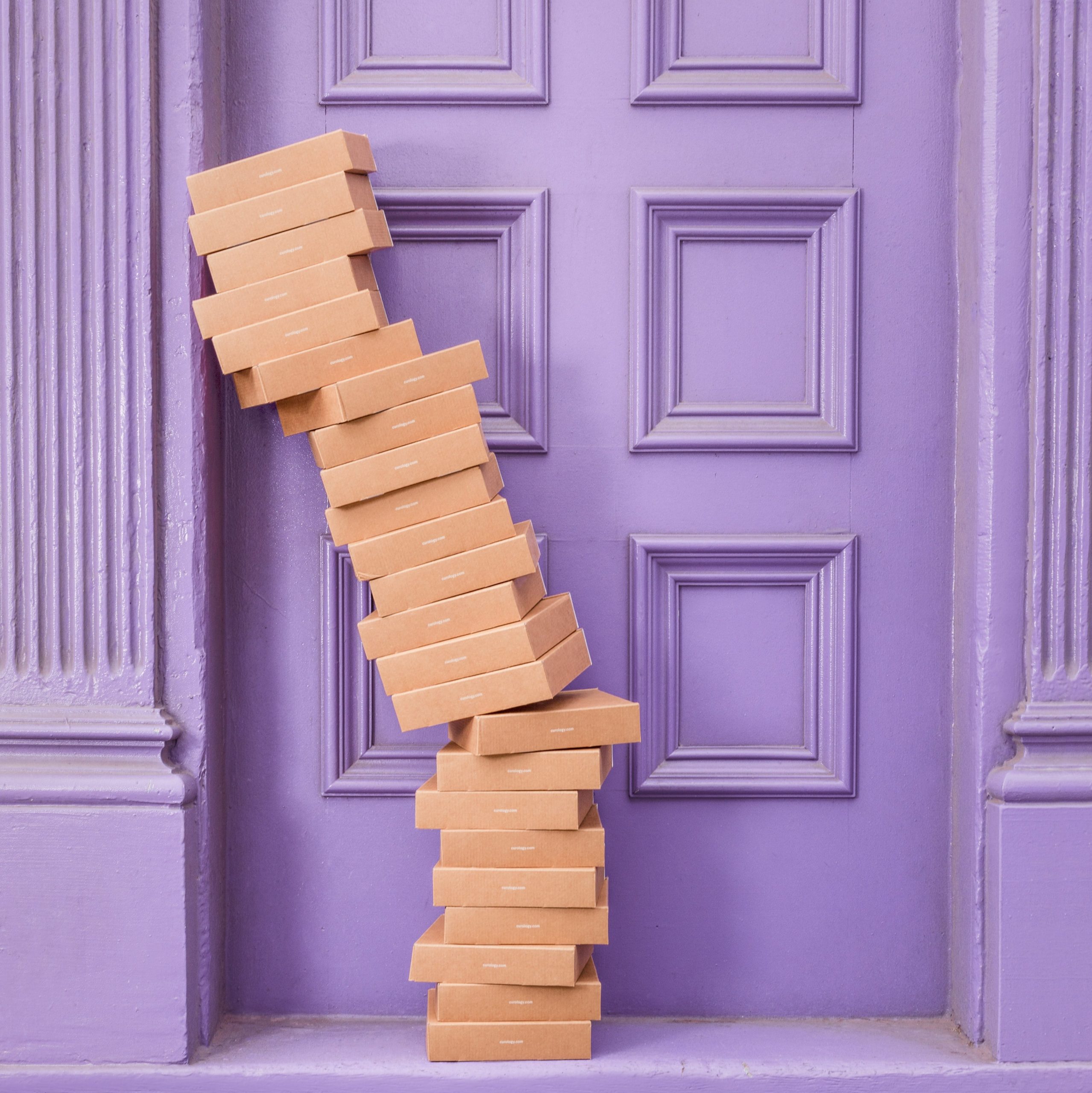 How do they differ? Well, today's orders are much smaller in size — and they're ordered more frequently to make up for the difference in product quantity. The reasoning? So customers don't have to hold onto large stashes of inventory, rent warehouse space, or deal with the products that used to go unsold.
The trends — plus common sense — clearly show us that customers are eager for buying experiences that offer great products, stand-out customer service, and the kind of order fulfillment capabilities that get rid of their headaches. For good.
But before we get into what offering them all of that looks like, let's break down the three main order fulfillment options.
First, there's merchant fulfillment: typically used for direct-to-consumer selling (via e-commerce), merchant fulfillment puts the seller in charge of the entire fulfillment process. So, if a company was looking to sell custom apparel to its staff, they'd be responsible for receiving the inventory, managing it, and shipping it out to the right end-consumers.
In other words: a popular option before, but more than a little outdated today.
Second, there's third-party fulfillment: where the seller directs the order fulfillment process to a third-party logistics (3PL) company that specializes in inventory management, packaging, distribution, and returns. While this option does require less time and labor of your customers, it's also another added element to the whole process — and another added expense.
Lastly, there's the option of dropshipping — the option that guarantees an end-to-end order fulfillment experience that leads to less time wasted, less money spent, and a greater sense of overall productivity. How? By putting the apparel decorator in charge of the whole process.
With dropshipping, you're responsible for the production, the storage, and the shipment of the products — which means everything is streamlined, organized, and executed under one roof. Plus, with the right technology, every step of the process can be customized — without you losing out on any automation.
Those are the basics. Now, let's get into the good stuff.
How to Optimize Your Order Fulfillment Services
We'll be blunt here: if you're using InkSoft's Online Stores, you already have the capabilities to create, track, and manage a knockout order fulfillment service for every one of your customers. And when you add in InkSoft's order and production management features, you're guaranteeing a seamless buying and fulfillment experience — for you and them.
So how does it work? Think about Online Stores as though they're the connective tissue between you, your customers, and their end-consumers — because they are. Everyone is using the same system, which means every step of the process is carried out in one place. And that means that those steps, ranging from order collection to order assembly to distribution, can be automated.
With all order data electronically organized on the same platform, you'll never miss a purchase order for blank products, mess up production scheduling, or be caught off guard by production management needs. You'll have it all under control — without the looming threat of human error.
The Online Stores framework is the backbone to what you're offering — but there's also beauty in the details. Let's take a look at some of the features you should be pitching to all prospects and customers to help you stand out — both in the e-commerce experience and in the order fulfillment experience.
Live Inventory Display: With this cutting-edge capability, customers are able to see their inventory levels in real-time — and use that insight to make appropriate decisions for their marketing and/or reordering. Particularly for customers with orders containing promotional products or pre-paid, pre-printed inventory — where they've paid for (and own) the inventory — this feature enables transparency and trust to flourish. And, in addition to working as a tool for insight, it also works as a value-added sales tool — where the live display can be shown to end-consumers when they're browsing products, instilling them with a sense of "˜order urgency' (a la "˜scarcity mentality') when product inventory is running low.
Top-Notch Security: When pitching Online Stores to customers, make sure you're emphasizing the safety features they're backed by. From all pages being secured with HTTPS encryption to customers having the option to password-protect their stores, security is taken seriously every step of the way. (This is especially crucial since all data is organized in the same system.)
Custom Personalization: By giving customers the chance to offer their end-consumers custom personalization on products, you're also giving them a way to capture decoration data. For example, with your capabilities, a corporate customer needing an Online Company Store has the power to ask employees for their names when choosing a product — so each polo or hoodie can have custom embellishment. So, not only are end-consumers provided with an extra layer of customization, but customers are also given a clear way to gain insight and organizational power that they wouldn't have otherwise had.
Flexible Payment: With Online Stores, customers have the power to choose what product payment looks like on their site. Whether they have end-consumers submit a standard method of payment, arrange their payment later, or require no payment at all is up to them. Plus, with all payments being taken care of on the same system, the transactional logistics are streamlined — guaranteeing error-free efficiency every time.
Got it? Good. Let's start discussing which prospects and customers you should be emphasizing your order fulfillment services to while pitching.
Here it goes…
All of them.
That's right. All of them.
But if you really want to get into the nitty-gritty, here's a sample list of the programs, organizations, and individuals that are looking for an end-to-end fulfillment process that's taken care of for them:
Employee Swag Programs
Customer Swag Programs
Franchise Apparel Programs
Corporate & Company Programs
Non-Profits & Fundraising Programs
School Fundraising Programs
Athletic, Sports, & Team Wear
Food & Beverage Programs
Awards & Recognition Programs
Political Campaign Programs
Church Group Programs
Band Merchandise
Celebrity Merchandise (Social Media/YouTube Influencers, Comedians, etc.)
Yeah — it's dramatically clear that just about everyone looking to order decorated apparel or promotional products is also looking for a seamless, safe, and stress-free fulfillment experience.
So that's the good stuff. Now it's time for the great stuff.
What Order Fulfillment Services Can Do for You
Here's the thing: having processes that are streamlined and automated saves your customers the stress they'd otherwise be enduring, but it also helps you save big on time, labor, and money. But that's not the only thing a technology-backed order fulfillment system does for you.
What else? Well, if you're monetizing it the right way, it can earn you entirely new streams of revenue. Here's a breakdown of the three models for fulfillment services, showing you the benefits of each:
Freemium: When you go the "freemium" route, you're offering your order fulfillment services to a customer with a price attached — and then you're knocking that price right off. By showing your customer just how much the service would typically cost them, and then giving it to them free of charge, you're not only conveying how much you value their order. You're also conveying how much value is attached to your services.
Going "freemium" is a great way to increase customer satisfaction and loyalty while simultaneously making customers aware of your services' value — which helps your business build out its overall value. (All while guarding your profit margins on the physical products.)
Fee-Based: With the fee-based model, you can get as creative as you'd like — the power's in your hands. Make a list of the order fulfillment services you offer and create a pricing menu that showcases the value each service offers customers. It could be as simple as different distribution methods (Standard, Express, etc.) or as complex as offering value-added details like green packaging. The beauty is that it's all up to you.
Pro tip: when choosing the fee-based model, make sure your whole team is informed and ready to sell each of the services on offer. The more equipped they are to optimize the sale, the higher the new form of revenue you'll be bringing in will be.
Rebate: Finally, we're at the rebate model — where you offer your highly sought after order fulfillment services for free, but only once customers hit a certain threshold. Whether you determine that threshold by units sold or dollar amounts is up to you; the point is that this model works to persuade customers to order more, while leaving you with some baseline insurance.
With rebates, fees are usually charged and then credited back once those volume levels are hit. By including this angle in your initial pitch, you can get prospects thinking about the "˜rewards' that come with more substantial orders — and the value you offer them compared to other decorators.
So, with all that knowledge now in your headspace, we'll give you a quick recap about everything a strong order fulfillment service can do for your business:
Competitive Differentiation: In the age of uncertainty and chaos, customers want to know exactly what they're getting — and they want to know that what they're getting is a stress-free experience. By offering them a turnkey order fulfillment service, you're taking the complexity out of the process. That's real value, and that's not something they'll be able to ignore. (We already know that solutions matter more than products — and this is one solution everyone will want to get their hands on.)
Better Profit Margins: There's no more need to discount offering prices — now, you can add value-added services to the mix and still achieve the desired effect. Whether you're looking to increase customer satisfaction, retain old customers, or persuade a prospect into going with your business, this new specialized menu of order fulfillment services won't just lead to results — it'll also lead to your brand building a stronger, more professional reputation.
Data Automation: For both you and your customers, an electronically-based order fulfillment service means that every piece of data is safe, secure, and locked in — for good. Organized data — all in one place — provides streamlined efficiency throughout the production process, and arms customers with the insight they need to make future decisions. That's a major pitching point.

Preparing For the Future: It's no surprise that the further we get into the e-commerce era, the more order fulfillment service providers we'll see. Why? Because demand for the comprehensive, hands-off experience is only going to get bigger. You want to have the tools — and the familiarity — to meet those demands with ease. By positioning your business today with the right capabilities and know-how, you'll be setting yourself up for even more success down the road.
Pitching Order Fulfillment Services Like a Pro
When it comes to pitching, how you position your business (and your offerings) is the most important — and most persuasive — aspect. If you sell yourself as a traditional apparel decorator, you'll be joining the swaths of other decorators in your area — not standing out, and not leaving an impact.
So sell yourself as more.
Let prospects and customers know that you're a killer decorator, but you're also a distribution and logistics partner equipped with the leading technology that guarantees results every time. And that technology doesn't just ensure a seamless order fulfillment process, but it also guarantees a buying experience that end-consumers want to be a part of.
Online Stores give you everything you need to stand out in your pitches. They offer creative distinction and higher degrees of perceived value — which will help you carve out your spot in the market and land sales opportunities consistently.
So, with that said, here are the three main selling points for the Online Store framework:
Custom, Wow-Worthy E-Commerce: With the digital marketplace being what it is today, businesses need to be doing everything they can to brand their online assets well — whether Stores, social media pages, or otherwise. With InkSoft's Online Stores, your customers can have total customization power when it comes to their white-labeled Online Store — meaning that they can add branded messaging, media, and even create related branded packing slips, to their hearts' content.

Efficient Dropshipping: With your dropshipping capabilities (backed up by the Online Store data organization system), your customers will have the hands-off, end-to-end order fulfillment experience of their dreams. You take care of the logistics, their end-consumers get the right products fast, and they get to watch the results pile up from the sidelines. How can anyone say no to that?

Limitless Add-Ons: With the Online Store foundation, you have the power to customize and personalize your value-added offerings, depending on the customer. What do we mean? For corporate customers looking to set up their Employee Welcome Kit Program, you can offer kitting services that produce a brand-specific, exciting unboxing experience.
Or, for an organization targeting millennials and Gen Z-ers, you can offer kitting services that are 100% green — something that appeals to that target demographic, and that can also be used in the organization's brand messaging.
The point is, you can take your business's capabilities and your business's repertoire of tools into account, and formulate add-on offerings that add real, practical value to your customers' orders. Not only does having the Online Stores framework behind you make it all easy to track, manage, and organize, but it also helps to establish you as a professional business your prospects should trust.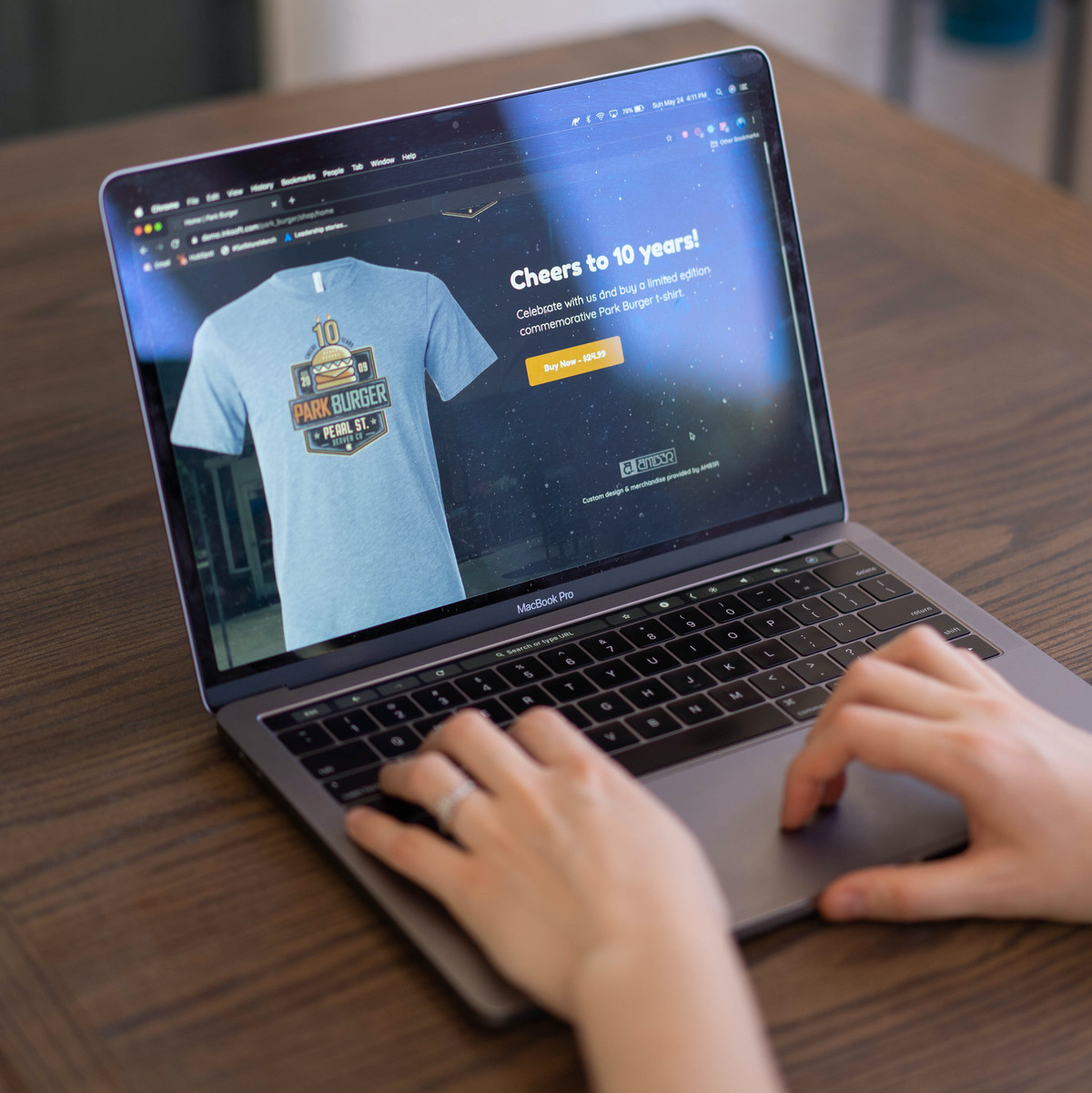 Great, so we're all onboard with the selling power of the Online Store framework for an order fulfillment experience that delivers. Now… how do we effectively turn that into a pitch?
We hoped you'd ask that, so we compiled a list of our favorite pitch tips. Ready? Here we go.
Make the steps clear. Break down the entire process — from design to production to distribution — for each prospect, so they understand exactly what they'll be getting when. Then, when you get to the Online Store part of the process, they'll be able to see just how hands-off an experience it'll be (given that you launch the store, and the store automates ordering). They'll be blown away by the technological capabilities and the minimal effort required from their end — and that's a recipe for success.

Rebates get commitments. Use a rebate to encourage customers to commit to the selling process, so they're just as invested as you are. For instance: the $299 account setup fee is refunded once X number of units are sold, or X revenue is hit. You can also set a basic minimum order needed to initialize the account and service. These clear guarantees reduce the risk from your end, making every sales opportunity worthwhile, and get your customers hustling when it comes to their digital marketing.

Transparency matters. With InkSoft, you're able to report metrics and communicate clearly with all of your customers throughout the entire process. Whether it's displaying real-time inventory levels or generating reports to keep everyone informed, it's all made easy with the organized system behind you. Make sure you're telling that story every time you pitch.

Front-load the planning. Get your prospects thinking about the specifics of their needs up front. Not only will this save both parties time down the road, but it'll also convey to them that you know what you're doing. (Because you do.) Everything from considering how refunds and exchanges will be handled to what sort of add-on order fulfillment services they're looking for can be brought up here — even if it's only to get them started on thinking about the answers.

Keep it simple. When it comes to showcasing your pricing/offerings presentation, make sure you're laying out all options clearly — but also succinctly. You should be cognizant of each prospect's individual needs and adjusting the presentations accordingly. Do what you can to ensure your prospects are following along and getting all of the information they need to make an informed decision — but also that they're not overwhelmed or paralyzed with the quantity of options. Offer recommendations based on your expertise, and remind them that you take care of everything.

Spruce up your offerings. If you already have short-run length or on-demand printing capabilities (like direct to garment printing and heat applied transfers), now's the time to add those services to your pitches. They create "˜no inventory' and quick replenishment opportunities, and they offer your prospects something they might not get everywhere else.

If you don't have these capabilities locked in quite yet, it might be time to start considering them (and the hardware requirements they come with). With all of the boosts to revenue you'll be seeing with these order-fulfillment-experience-oriented pitches, you'll certainly have the wiggle room needed to invest in the offerings that can help set you apart for years to come.
The (Brief, We Promise!) Wrap Up
Order fulfillment services might sound like mundane operational features, but if you've learned anything so far, let it be that they're way more than that. They're valuable, they're distinctive, and they have the potential to arm your team with what it needs to stand out.
We've given you the context, the breakdowns, the strategies, and the tips and tricks to have you positioning your business for the changing world — but that doesn't mean you'll wake up tomorrow with everything implemented. Or even figured out.
The beauty of order fulfillment services is that they're malleable. They can change based on your preferences, based on your customers' preferences, or based on the season. Just like with everything else when it comes to InkSoft, you control your offerings — and you control your results.
So take some time to think it all over. Think about how you can start shaping your business — in the minds of your prospects and customers, and in the virtual marketplace — as a stand-out option.
We all know you have the capabilities to offer real, practical value at every step of the process. And we all know you have the drive, and the creative impulses, to start conveying that properly.
Order fulfillment services will help you distinguish yourself. So use them to your advantage.
We can't wait to see what you achieve.
---
Get the Free Order Fulfillment Marketing Kit
We've made it easy to pitch and promote your order fulfillment capabilities with our professionally written marketing kit. The kit comes complete with turnkey copy and paste positioning statements, website messaging, email, and social media copy. Complete the form below to get access today!