Bottom Line Up Front: The answer to creating a sustainable and profitable business isn't offering endless product ideas or having the cheapest price-points. It's being able to sell your clients solutions. Industry expert Jeremy Picker, CEO of apparel design firm AMB3R Creative, is here to break that down for you.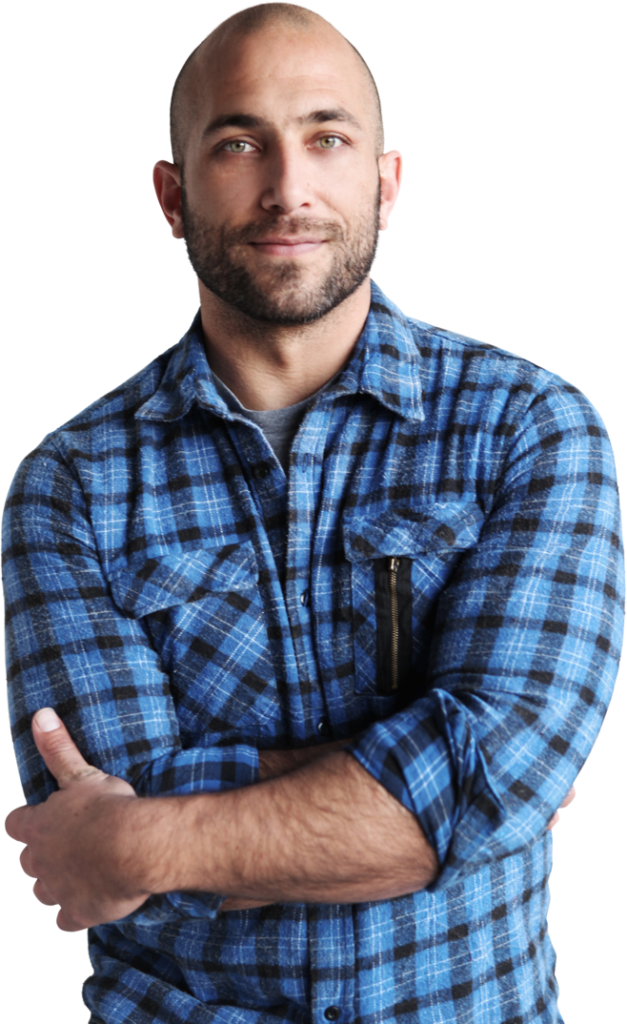 Companies who order merchandise don't want to be flooded with more product options and more suppliers. They're not looking for endless product ideas. What they are looking for is a solution — which is exactly why you should be selling the problems you solve, rather than the products you offer.
Nobody buys a t-shirt for the t-shirt's sake. They buy it to express themselves, to build identity — and that's the same reason why companies sell them, too. To build brand identity and spread awareness of it.
But most procurement departments are set up to be, above all else, fiscally responsible. That means that they're often at odds with the objective of curating merchandise offerings that solve a problem for the client — because they believe that the lower-priced and quicker-timed processes generate wider interest. But that way of thinking is focused on the short term. What I'll show you here is why selling solutions rather than products is far more lucrative in the long term.
The Right Product for the Customer's Goal
Within the apparel and promotional product industries, there's a persistent trend where focus is on the cheapest, easiest path to a quick order. Not only is this unhelpful to your customer (and the environment), but it doesn't actually create a sustainable business model.
By chasing the lowest price, you're only attempting to win a race to the bottom. Margins, quality, and long-term business relationships will suffer. Why? Because satisfaction will be down, and even if you're offering the cheapest price-point, you're still not giving them what they actually need. You're not solving their problem. They don't just want you to make a t-shirt or a promo product; they want you to help them build and spread their messaging.
And that can't be done with a poor quality product.
But, by cultivating a selection of products that meet the ongoing needs of the end client, you are solidifying a relationship with your customers. You're giving them a solution to the problem, and that's far more valuable than any t-shirt.
In order to put more thought into the "why" behind you ordering merchandise in the first place, ask yourself the following questions:
What will make the end-user actually wear or use this?
How will this product strengthen our brand?
Can we get greater reach and engagement with a different product?
I have hundreds of suppliers in my arsenal, but my job is not to offer every single one of my suppliers' products to the end user. Nor is it to offer all of the cheapest options. Money always goes further when it's invested in the right product, instead of the product that could be procured at a lower cost.
In this industry specifically, the old adage of getting what we pay for absolutely rings true. Plus, the cost of added time and fixing errors with cheaper products almost always outweigh the initial savings anyway, so you may as well choose well in the beginning.
If you're not already, I'd definitely recommend that you start evaluating the cost per impression (CPI) metric on a constant basis. CPI is a ratio measure of how much a company is investing into a product, versus how much that product will be seen, used, and/or worn. If your end client's goal is to gain market share and promote, but you're suggesting a "˜budget friendly' t-shirt that'll be worn once and shoved in the back of the closet, then you're not meeting that goal.
The client didn't need shirts. They needed a wider brand awareness.
When you approach orders with the same mindset and priorities that you go into your advertising and CPC strategy with, the impact of your merchandise investment will become far more apparent.
Supply vs. Demand
I used to believe, mistakenly, that finding suppliers for merchandise was the toughest part of building a brand. With time and experience, I'm now confident that creating demand is absolutely the most difficult part.
Today, merchandise companies resort to giving out catalogs and become nothing more than order-takers, as the extent of their expertise is solely in manufacturing. Novel clothing lines have big dreams, but they often fail because they have too much inventory and not enough sales. A clothing brand might have the best product idea in the business, but if they don't have the right strategy for getting it in front of the right people, it likely won't take off.
It's relatively simple to buy Instagram ads, hire models, and build a website. I'm sure your social media feed is filled with advertisements for clothing brands, just like mine is. T-shirts seem to offer opportunities for quick money, and just about anybody can get them printed.
So, with the plethora of online companies and screen printers popping up, supply has never been easier. The real struggle, especially now, is how to create demand for the product. Apparel isn't just a widget — it's meant to be worn by an end-consumer to solve one of their own goals: self-expression. So my focus isn't just on helping my customers create t-shirts — it's on helping customers create demand.
The Wrap Up
If you desire a sustainable, profitable clothing line, don't waste all of your time getting products made. Spend most of your time focusing on sales, strategy, building a community, and getting the "why" of your brand out in the public. Your audience should know your mission and what you're aiming to achieve, and once they do, they'll be more inclined to work with you — because they know you can help them solve a problem or two.
Personally, I feel that my team and I are extensions of our clients' brands, in that they can rely on us to help with the development of a product line so that they can spend more time focusing on demand. It took ten years to shift my focus, but the increase in sales and the effectiveness of curating on-trend products absolutely validates my decision to change directions.
Remember: it's really not about how many product options you offer, how many suppliers you have in your arsenal, or how cheap your processes are. It's about curating the best products to solve your clients' problems. Because when you stop selling merchandise and you start selling solutions, you become invaluable.
Download the AMB3R Creative 2020 Trend Report
Get inspired with product, design, color, and decoration trends. Complete the form below to download the complete trend report.