Bottom Line Up Front: In our first repeat feature, we take a look at the team at Shirt Kong — and how they've been doing everything in their power to help out different groups in their community, using their e-commerce technology to make fundraising easy. 
You may remember the last time Shirt Kong was featured in our "˜Spotlight On' series. It was at the beginning of the pandemic, when the decorated apparel industry had first jumped into action with the Here For Good movement.
In fact, that Here For Good movement was first conceptualized by the screen printing team at Tiny Little Monster — and one of the first calls they made was to Shirt Kong, to invite them to start a campaign of their own.
So this is a special "˜Spotlight On' edition, because it's our first repeat screen printer. It's the first time we get to congratulate — and the first time we get to give a public platform to — a printer twice, and it's the first time we get to publicly check up on the progress they've been making.
Back in their first Spotlight feature, we were already blown away by Shirt Kong's persistent drive. We were already inspired by their community-mindedness, and we were already impressed by their refusal to accept the status quo.
But now, a few months and a whole lot of global changes later, we can tell you with certainty that all of those initial feelings have multiplied. We've been keeping up with the screen printer's moves — with its community impact — and we're even more blown away, inspired, and impressed than we were before.
So keep reading — we promise you will be too.
The Team That Won't Give Up
When the pandemic first struck and the Shirt Kong team, led by Andy Rudman, bounded into action with their own take on the Here For Good movement, they hypothesized that their online store could make $10k.
The Support St. Chuck & The Lou store, which at first sold custom t-shirts for 20 different local businesses — all forced into shutdown mode — was an easy way for the community to show up for the businesses. But even still, Rudman wasn't sure whether the team's ambitious goal would be met.
It was a difficult time for everyone, after all.
But then Day 16 rolled around, and the $10k mark was hit. And surpassed.
The t-shirts were printed and delivered, the money raised was distributed to the local businesses, but still the online store was live — and still the local businesses were reaching out to be included, and still the orders were coming in.
The Support St. Chuck & The Lou store stayed up and running until early May. Thousands upon thousands upon thousands of dollars were raised for 72 different local businesses that otherwise wouldn't have had a chance for earnings.
Rudman explained what was going through his mind as he sent the last round of transfers to the local businesses: "There were a few times I questioned if what we were working so hard at [would] actually help. But that doubt vanished after reading an email I received from a bakery that [had] been in business over 100 years and was hit hard by the quarantine."
Thank you so very much! It helps more than you know… thank you again for thinking of doing this for all of us small businesses that needed that extra boost, the message from the bakery read.
So the doubt was gone, but that didn't mean that Shirt Kong's efforts were finished. In fact, after the online store proved to be such an impactful success, the team was only just getting started.
The Incredible Next Steps
Shirt Kong saw the effects of the pandemic on its community, and knew there were countless facets of community life that needed assistance. So they jumped up to the task.
They set up online stores that helped raise money for the Francis Howell School District's meal assistance program, which ensures every student has access to a hot lunch.
They sold custom t-shirts for the John Weldon Elementary School's staff and students.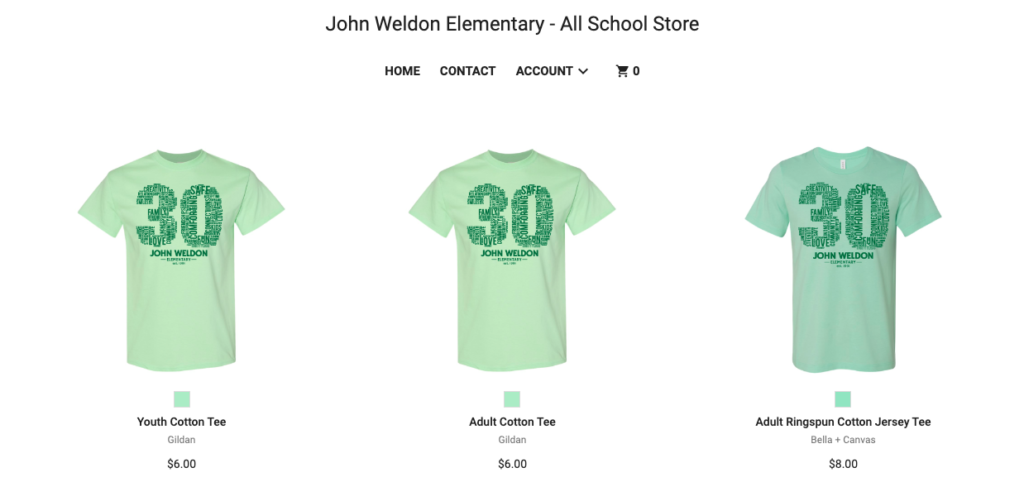 And they've created several online stores — including one that's still up and running — in order to support the Black Lives Matter movement, with proceeds going towards LIFE Arts Inc. and the National Urban League.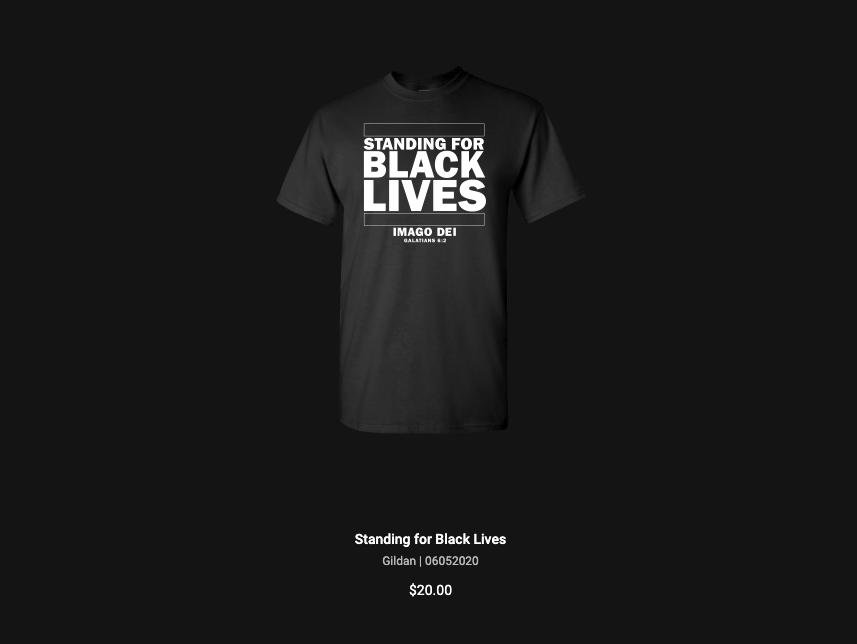 Shirt Kong's current live fundraising store, called Standing For Black Lives, is as simple as the name suggests.
It comes with one t-shirt, which was originally designed by Darius Williams, Claire Gross, and Brandon McBride for the Crossings Church Prayer Rally.
But after the t-shirt was such a hit at the rally, with Shirt Kong getting request after request about how individuals might get their hands on one of their own, the screen printer and the designers decided to make them available to all.
They decided to set up the online store, and they decided to send 100% of the proceeds to LIFE Arts Inc. — a non profit that offers artistic resources, opportunities, and mentoring to students in underserved communities.
Screen Printing Turns Into Action, And Action Into Screen Printing
Rudman and his team have turned an extremely difficult couple of months into an opportunity to showcase what the true meaning of community really is. They've shown determination, generosity, and community-mindedness through every initiative they've taken on, and it's surely brought the whole St. Louis community closer together as a result.
But now, even with businesses and communities opening up again, Rudman admits Shirt Kong isn't anywhere close to operating at business-as-usual levels.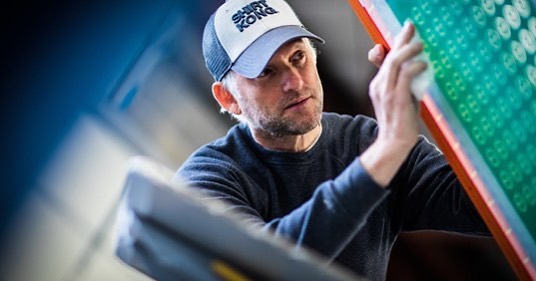 "We're only at about 60% of where we should be," he wrote on a recent Instagram post, where he's been updating his community regularly about fundraising initiatives and other developments.
But even with the fewer orders coming in, and even with the hardships facing the whole country en masse, Shirt Kong hasn't backed away from the hussle. The team's been staying on their toes, always looking out for new business developments and new ways to add value to — or assist — the community.
In an interview, Rudman spoke candidly about what setting up that initial Support St. Chuck & The Lou online store did for him — and what it did was expand his network. It introduced him to local business owners all over the city, and it renewed his sense of pride in the community he called home.
So while things are slower now than they would've been this time last year, Rudman's looking forward to the future. He's looking forward to the back to school rush, to new opportunities for working with local businesses nearby, and to doing more for the community.
And if you ask us, based on everything we've seen these past few months, we wouldn't be all that surprised if Shirt Kong became our first "˜Spotlight On' three-peat.