New York-based Promofect has grown its business with a rock-solid focus on the community and e-commerce.
Bottom Line Up Front: By working with nonprofit organizations, Promofect has built up a reputation in the community and has grown its business exponentially.
com·mu·ni·ty: 1. a group of people living in the same place or having a particular characteristic in common. a feeling of fellowship with others, as a result of sharing common attitudes, interests, and goals.
How a print shop decides to be part of its community can vary greatly. Some printers stick mainly to working with high-volume corporate clients. Others stick with small businesses, local high schools, and focus on community events.

For Promofect, being part of the community is a part of the core of what they do every day and gives them deep meaning.
The shop combines its strong core values with a commitment to the community to help out a broad set of organizations. It's also grown their business as they've worked with clients in the Rockland County, New York area, and customers in other states.

The Start

The current busy climate at Promofect might have one think the business has been around for a while. But, owner Eli Stiefel is quick to point out that the company started at the beginning of this year. He started the business by acquiring two screen-printing businesses and combined them into the current company.

While he's a relative newcomer to the decorated apparel world, Eli says he's got a team of talented employees experienced in disciplines like screen printing. And, he's already got a relatively clear picture of what he wants Promofect's customers to look like.

"We're slowly trying to gravitate towards nonprofits, and we've already seen some success there," he explains.

The business offers screen printing and embroidery services, but they've also expanded into the promotional products realm. This service helps the company reach a lot more diverse sets of clients inside the nonprofits niche. And it lines up with the company's name.

"We're trying to build a perfect promotional experience for that sector," Eli says. "So, perfect, plus promo goods, and you have Promofect."

Raising Nearly $100k for a Fallen Firefighter from One T-shirt

While Eli was initially more focused on the business world, he says he's always focused on a higher cause. And, his siblings have always had a hand in nonprofit work.

"It's always resonated with me, and that's what's motivated me to serve (the nonprofit) sector," he says.

One significant way the business has been helping out in the community has been recognizing first responders like fallen firefighters. The company recently launched a campaign memorializing a fallen firefighter, Jared Lloyd, by printing T-shirts to recognize him for his service.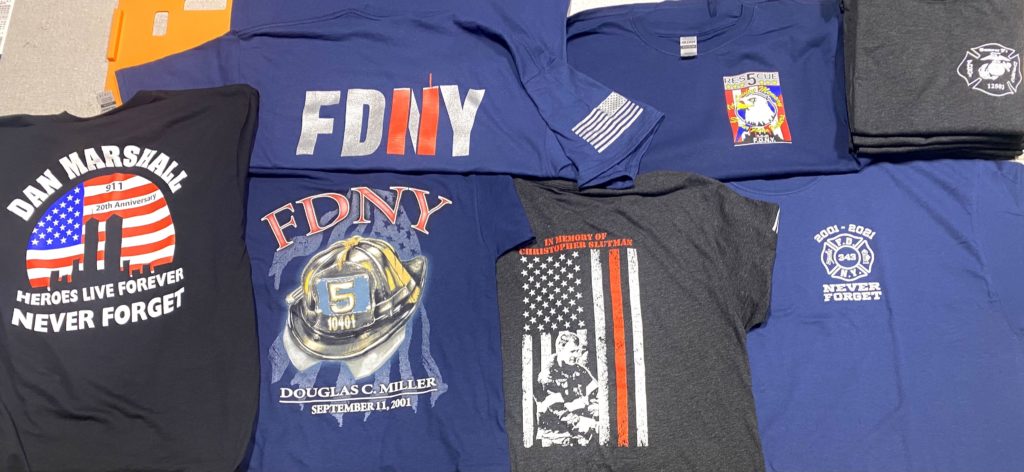 "We were serving some local police departments, and there was a local volunteer who was very involved with the fire department," says Eli.

Thanks to local word of mouth in the community, Eli says the campaign really took off. Promofect was able to raise more than $90,000 with the T-shirt. In fact, the shop was so busy that it had to turn down other work to keep up with the volume of orders for the shirt.

Eli says with the success of that nonprofit campaign. He wanted to continue building up Promofect's reputation as a go-to source for other groups and organizations. The job helped lead the company to more opportunities with nonprofits. Still, he says he was curious about dialing in e-commerce processes at the shop to serve these groups even better.

"We didn't have our fulfillment program down pat just yet, and we were using a platform that charged us fees that could've gone to the organizations we wanted to serve," Eli says.

Since then, the company started using InkSoft's online stores to streamline its ordering and fulfillment processes. Eli says that's paid off in a big way. The business currently has three successful online stores set up, all for charity. These include:
https://shop.promofect.com/dcmscholarship/shop/home
https://chrisslutmanmemorialshirt.com/chrisslutmanmemorialshirt/shop/home
https://neverforget9-11tees.com/911TEE/shop/home
Good Work That's Personal
Promofect continues to focus on nonprofits and first responders while it grows the business. The shop recently partnered with a scholarship fund recognizing Douglas Miller, a New York firefighter. He lost his life at the World Trade center on 9/11. Eli says the Miller family chose a full-color front-and-back design that people can purchase to contribute to the cause.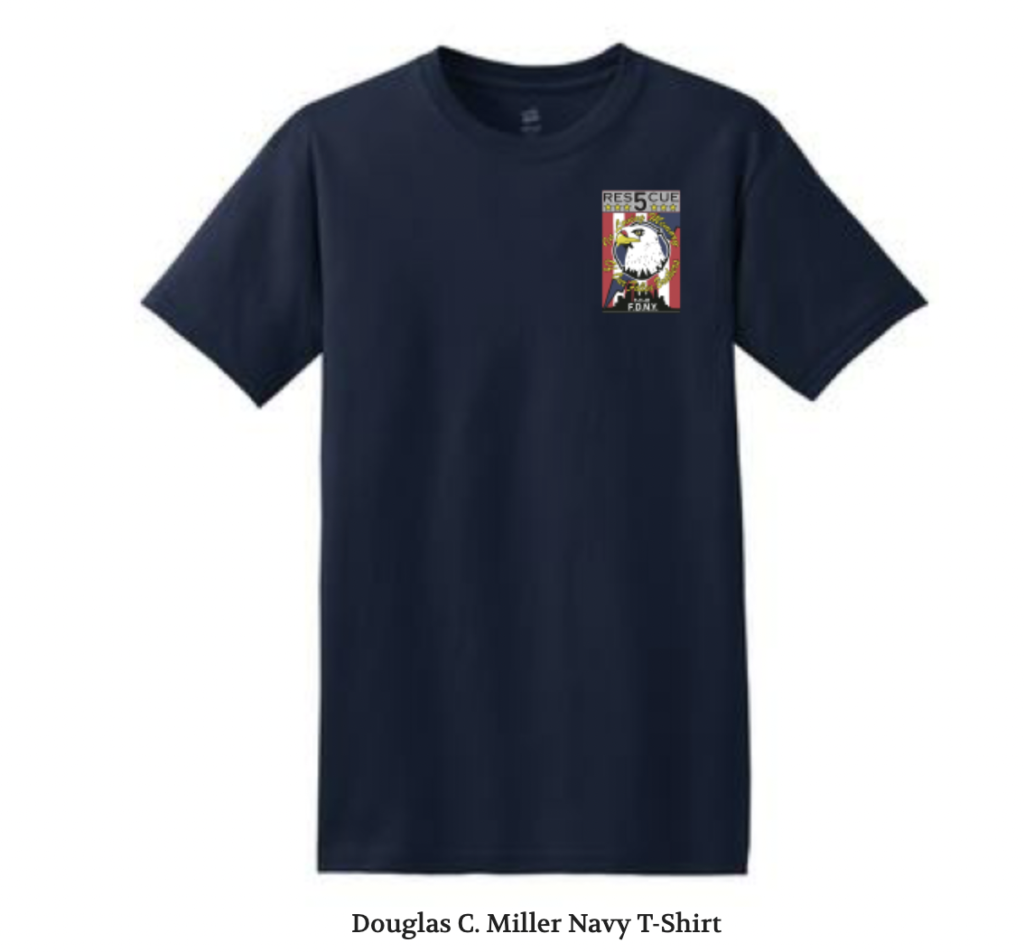 "When people get that shirt, they feel it's something personal to them," he says. "Especially people who benefitted from that scholarship."

Staying involved with nonprofits has not only been good for Promofect's reputation but it's also helped the business bring clients from outside New York too. Eli says Promofect's main goal currently is to "focus on who we want our clients to be and who we want to serve."
"It's not a case of turning customers away, but making sure we're servicing the nonprofit sector," he explains. "Right now, we're offering full service where we don't just print and deliver to the nonprofits. We deliver it to the end-consumer with a thank-you note."

How Using Technology Helps the Cause

Eli says Promofect is in a great position to keep expanding as they look ahead towards the future, especially with the technology and e-commerce tools they've armed themselves with. By using InkSoft stores, he says it's been much easier to get customers set up for their nonprofit campaigns.

"I don't have to build a custom website for each of my clients," he adds. "I can even put up a custom URL."

Eli says the platform helps achieve business goals, makes doing business easier, and helps with his bright outlook on the future for Promofect.

Eli also points to a shift in industry trends as a positive movement for nonprofit campaigns.

Overall, he says he sees consumers moving away from cheaper promo and apparel goods to more premium products with some life and value. That desire for a more valuable product filters right back into nonprofits, he explains.

"When people get a product that's related to a cause they support, it has a much deeper meaning," he says. And, what better way to show your support for a cause than with a higher-quality product?

Alongside their commitment to quality, Promofect has also started sourcing products for nonprofits who need help tapping reliable supply chains. And Eli says that includes non-promo or apparel goods like bags and buckets to ship PPE across the globe.

"We want to be known as the perfect promotional experience, catered towards nonprofits and helping people raise funds," he states.
To find out how print management software can boost your business while helping your customers, take a 15-minute personalized tour with an InkSoft client advisor today.
Related Articles: