InkSoft Design Studio Update | User Interface & Experience
Today we've released an update to the design studio, which will enhance the user interface and user experience.
Design Studio Updates
This is the first of a series of updates we will be making to the design studio. Stay tuned as more come out! To best explain the updates this post will compare and contrast the old and new generations.
Also be sure to watch the video.
Update #1: Icons
Old Generation: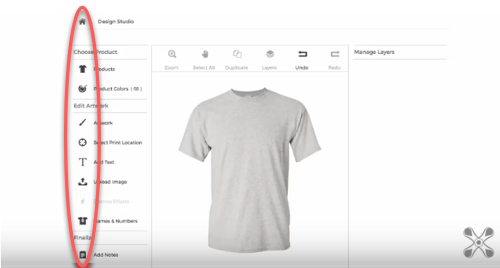 New Generation: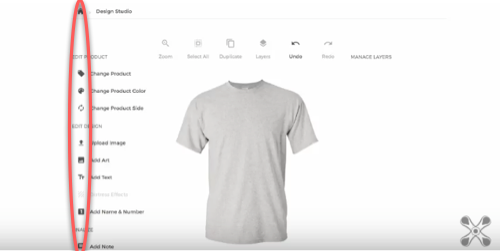 Change and Benefit: The icons now have a more modern and minimal aesthetic in addition to a reduced size. This gives more visual space and real estate to the design experience.
Update #2: Sections
Old Generation: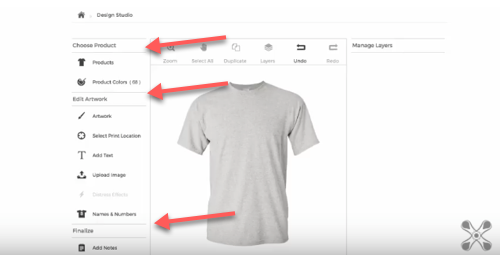 New Generation: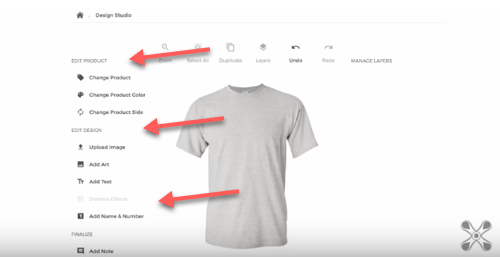 Change and Benefit: We've removed all the lines that were used to designate and break up the different sections. This adds to the minimal, clean, and modern design aesthetic that was requested.
Update #3: Print Location
Old Generation: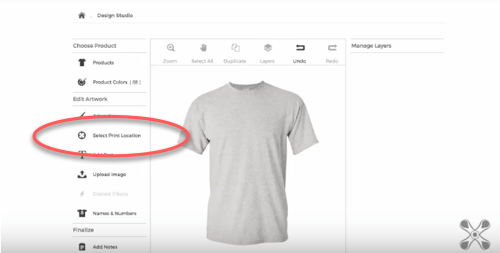 New Generation: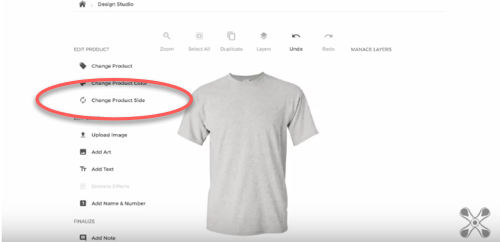 Change and Benefit: We've reorganized the "Select Print Location" functionality. As shown above, in the previous version, this function was organized under the "Edit Artwork" section. This is now repositioned to a more logical location, so that is grouped under "Edit Product."
We've also renamed this function to "Change Product Side" and altered the modal window so that it is more logically organized and clear for the customer to make decisions on where they want their product decorated on.
Update #4: Upload Image
Old Generation: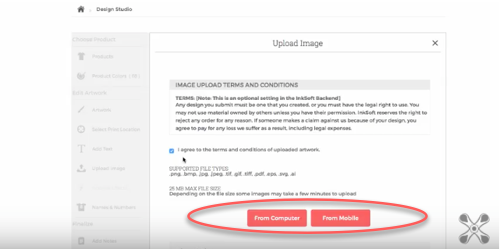 New Generation: 
Change and Benefit: In the previous version your customers were presented two buttons to upload images: "From Computer" and "From Mobile." In the newest version, there is now a primary button which is simply "Select File." Since a majority of the traffic through InkSoft is from the desktop, this makes it more clear and easy for your #1 use case.
If you are not uploading from the computer, we now use clearer language for how your customer can send you their file saying: "File not on this computer? Email it to us here."
Update #5: Font Selection
Old Generation: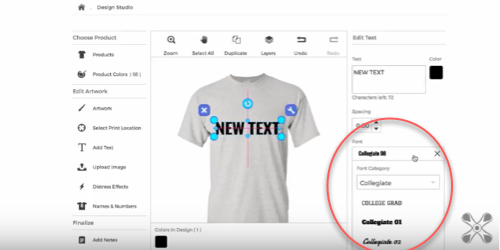 New Generation: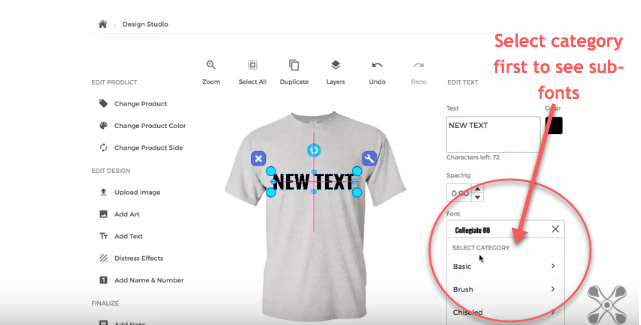 Change and Benefit: Previously when the customer went to add text they would have to select a "Font Category" from a drop down menu, and scroll through and select the font within that category simultaneously.
Now the design studio makes the users select a font category first before the sub-fonts are even visible. Only once they select the font category, will they have the ability to select a font within that category.
Questions?
Are online Stores still giving you trouble? Contact the Success Squad at support@inksoft.com, and we'll help you out!
Still not a customer? Looking to improve the way your shop operates? We'd love to show you around.