Bottom Line Up Front: Find out how Damin Printing took 70 years of printing business expertise and paired it with the power of InkSoft stores.
Running a business for 70 years requires evolving with the times and adapting however possible. For Damin Printing Company, part of that adaptability is their ability to expand offerings as times change. Starting in the 1950s, the business built its reputation as a commercial printer in the Western Pennsylvania region and other areas along the East Coast. About eight years ago, the company started offering apparel decoration services like screen printing, embroidery, and, more recently, DTG. The business outsources its screen printing and embroidery and does its DTG printing in-house.

Today, apparel decoration is about 65-70% of Damin Printing's business. The company's been on the hunt for solutions to streamline how they offer and sell those services.
Weighing the options
Nick Damin, President and CEO of Damin Printing Company, said the company started using InkSoft to run its customer stores because other competing products took too much time and were often too complicated.
"We'd close a customer store, and then we'd have to take all that order information and do the data entry to enter it into a separate system," he explains. Some of those stores had 50-60 items for sale, and they needed a solution that brought all operations under one umbrella.
While Nick and his colleagues shopped around for a platform to manage customer orders and stores, he said another big draw to InkSoft was the no-fee structure. Other platforms, he says, were taking anywhere between 5-6% of every sale and digging into overall profits.
Getting ready ahead of time
Part of Damin Printing's early success with InkSoft is attributed to the company's timing when they started using the platform. They signed up in early January when business was relatively quiet. This gave Nick and his team ample time to get familiar with the platform, learn how to optimize online stores, and get comfortable with tools like the Online Designer.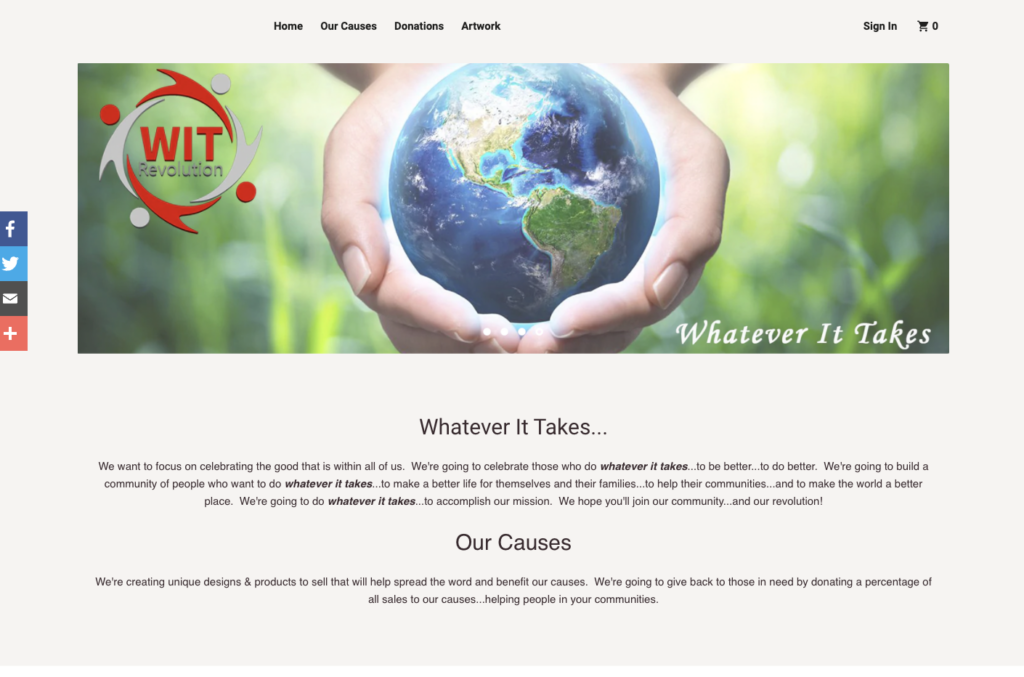 Even in the first few months of using InkSoft, Nick says his team has noticed some considerable time savings.
"With our older platform, three different logos for one customer meant three different orders," says Nick. "With InkSoft, we pick those three different designs and set up the order. What used to take us 2-3 hours now takes about 2-3 minutes."
Prepping ahead of time has also benefitted Damin Printing since it does a lot of business with several area colleges like the University of Pittsburgh and Mount Aloysius College. The shop recently set up an online store for a sorority that needed products with seven different logos. Nick says the process was much smoother, thanks to implementing InkSoft.

"We were able to sort by design and set up all those orders pretty easily," he says, estimating that building a store now takes his team about 10 minutes versus eight hours.
Now that Damin Printing is in the thick of the busy spring sports season, Nick says that early prep time has paid dividends. He and his team are so busy that currently, they don't have time for a lot of experimentation, so having the right tools in place has helped them considerably.
Keeping it simple
Since the business uses outsourced screen printing and embroidery, Nick says he's also seen an improvement on the production end thanks to production management tools.
"Previously, I would send a file out to the embroider for digitizing, and I'd never see the file again," he says. "Now I get a copy of that job order with important details like thread color, and everything's stored for an easy reorder."
Along with a better reordering system, that streamlined workflow reduces the chance of misprints, benefiting all parties involved.
"The simplicity of having all our tools under one roof is great, and support is very fast," Nick says. "I've been with other companies where you send an email or chat message, and you don't hear from them for a couple of days. I haven't had that issue with InkSoft."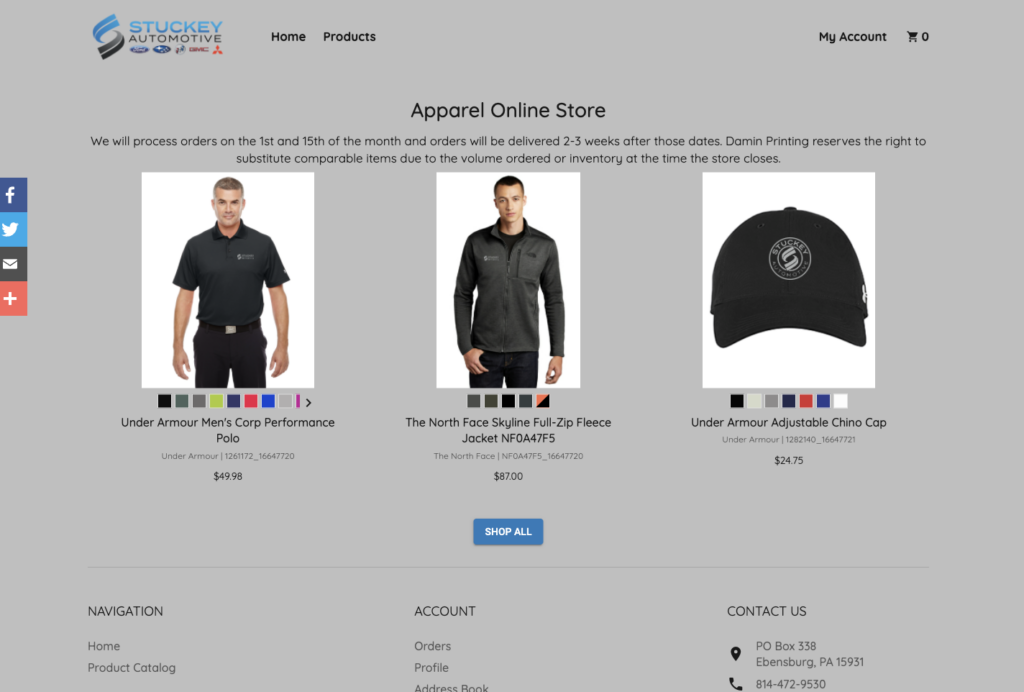 Preparing for the future
While the business gradually adds more customer stores with InkSoft, Nick says he hopes that he'll be able to offer even more e-commerce options to his customers in the next year.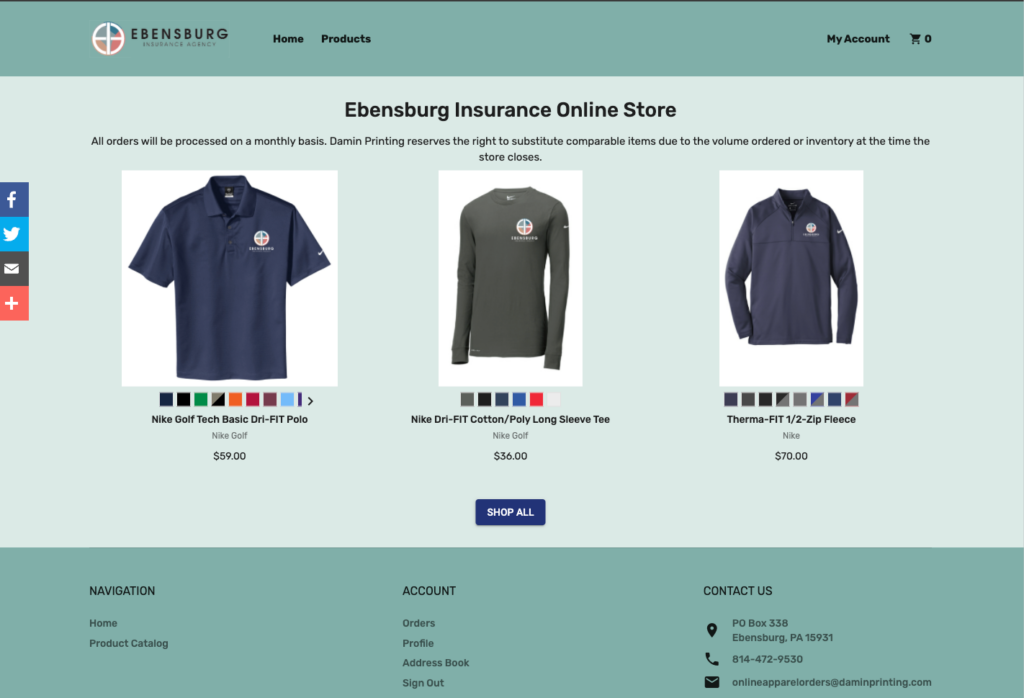 "I see more value in selling products online," he says. "We have customers who order in bulk, and eventually, I'd like to be able to tell them 'all your products are online now,' and make that process easier."
Considering the business has weathered seven decades as the country's fluctuated through economic ups and downs, there are sure to be exciting prospects on the horizon for Damin Printing. And with their growing e-commerce arm, the sky's the limit.
To learn more about Damin Printing, visit www.daminprinting.com.
Want to start running a better business like Damin Printing? Contact a Client Advisor today for a free, 15-minute personalized tour to learn more about InkSoft.
Related Posts: