Bottom Line Up Front: Learn how Tee Shirt Bar combined their excellent customer service and top-notch printing skills with the power of InkSoft to step up their competition.
Everyone in the decorated apparel industry has a unique path to ending up in the business. For Rosie Escobar, owner of Tee Shirt Bar, that path started from the customer side. While working as a teacher, Rosie says she had a particularly negative experience with a local printer after getting jerseys printed for her kids. But she used that experience and turned it into positive motivation. She decided to start her own printing business, focusing on offering the high-quality service and products she expected as a customer. Over time, Rosie built up a reputation in the local area as a shop that provided high-quality apparel decoration matched with second-to-none customer service.
Fourteen years later, Tee Shirt Bar has steadily grown as a reputable print shop in El Dorado Hills, California. Rosie started small printing for clients like local baseball teams and has expanded offerings, including screen printing, embroidery, and web design. Rosie says as the company started growing and order volume increased, she sought better business management solutions to run her shop while raising three kids.
Adding new tools
In recent months, Rosie fast-tracked her decision to bring on new solutions when she noticed some clients were leaving and going to other print shops.
"They were leaving because they wanted an online platform where people could order products, and they didn't have to front the money," she says. "I realized that I need to step up my offerings so clients didn't go elsewhere."
After browsing options and trying out another platform, Rosie says she chose InkSoft because it offered all the tools she needed to run her business better. Hidden fees, she said, were also reasons she skipped other platforms. Since bringing on InkSoft about two months ago, Rosie says she's been able to use all the tools like the Online Designer, Order Manager to optimize the workflow in her shop and serve her customers better. Offering InkSoft online stores has also made it easier to stay ahead of the competition.
"In the first month that I used InkSoft, I had multiple customer stores going," she explains. "I was nervous about spending the money, but I made eight times what I had invested with the number of orders from those stores."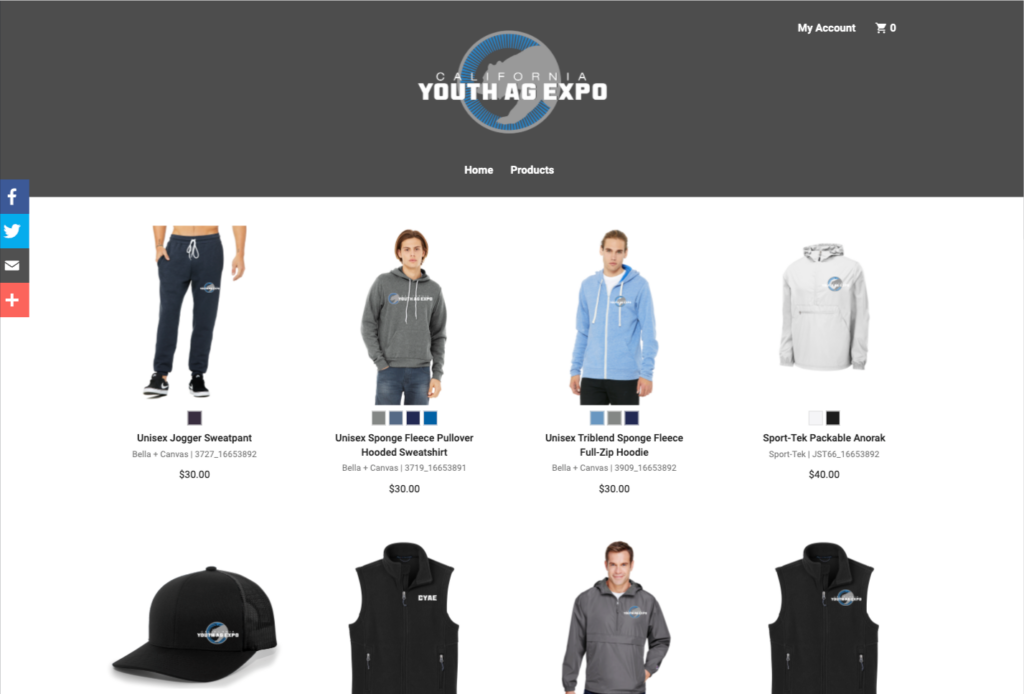 Business is booming
The business has also seen gains in other areas. Since setting up InkSoft, Rosie says she's more than doubled what she typically makes in a month. And despite an increase in order volume, her work level has decreased, giving her and the team more time to focus on adding new decoration methods like discharge printing.
Even with impressive sales profits and increased order volume, Rosie says the shop has also saved on one of the most valuable things all businesses want more of: time. She and her team have been able to speed up art approvals, invoicing, and improve overall communication.
"It's much clearer for sales and production to communicate now, and we've loved the ability to send proofs to clients," she adds.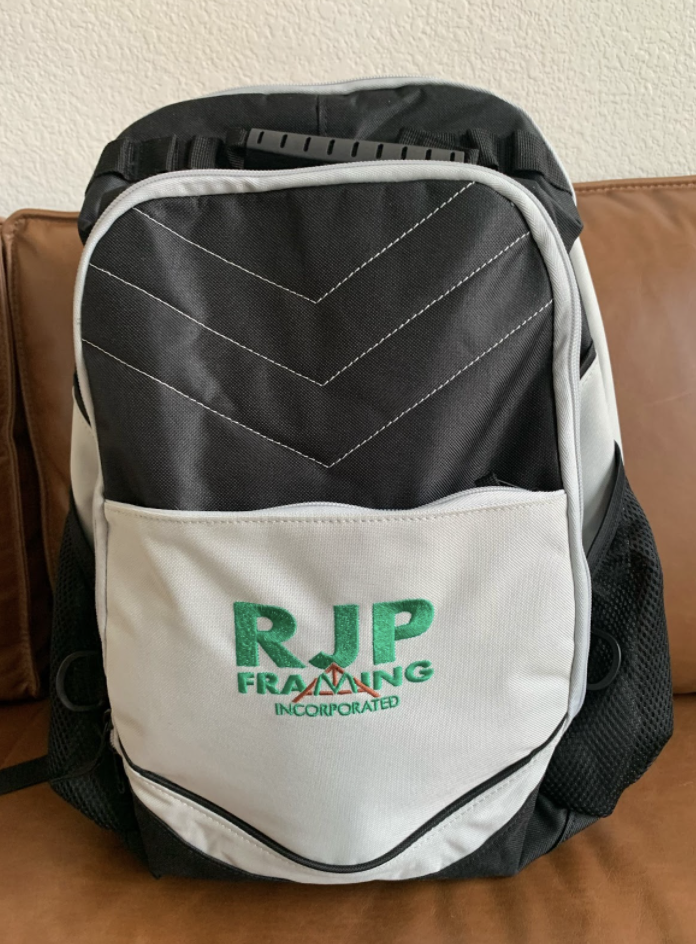 Looking ahead
Rosie's seen certain parts of being in the business come full circle too. Much like her early experience of trying to get jerseys printed, she says recently, a high school track and field team approached the shop for their gear.
"The team had 150 kids, and the coach didn't want to deal with ordering the gear because of how complicated it was figuring everyone's sizes," she says. "We built them a store, and all they had to do was send the link out to their runners. That convenience made a huge difference for her and me."
Looking ahead, Rosie says the business is still razor-focused on satisfying customers as it continues to grow. She says that simplifying all operations onto one platform with InkSoft has also helped set up the business for the road ahead.
"Even though I'm relatively new to the platform, I know we can grow because InkSoft has everything I need," she states. "I'm not a very techie person, which was my big roadblock to growing the business. Now, there's a great team of tech support and customer service I can call any time I need help."
For more information on Tee Shirt Bar, visit www.teeshirtbar.com.
Want to start running a better business like Tee Shirt Bar? Contact a Client Advisor today for a free, 15-minute personalized tour to learn more about InkSoft.
Related Posts: