Bottom Line Up Front: Where does 20 years of constant learning, tech advancement, & unrivaled customer service take you? To impeccable growth. Today, we track one decorator's journey from college dorm rooms to national success — to see just how they did it.
Podcast: Rishi Narayan of Underground Printing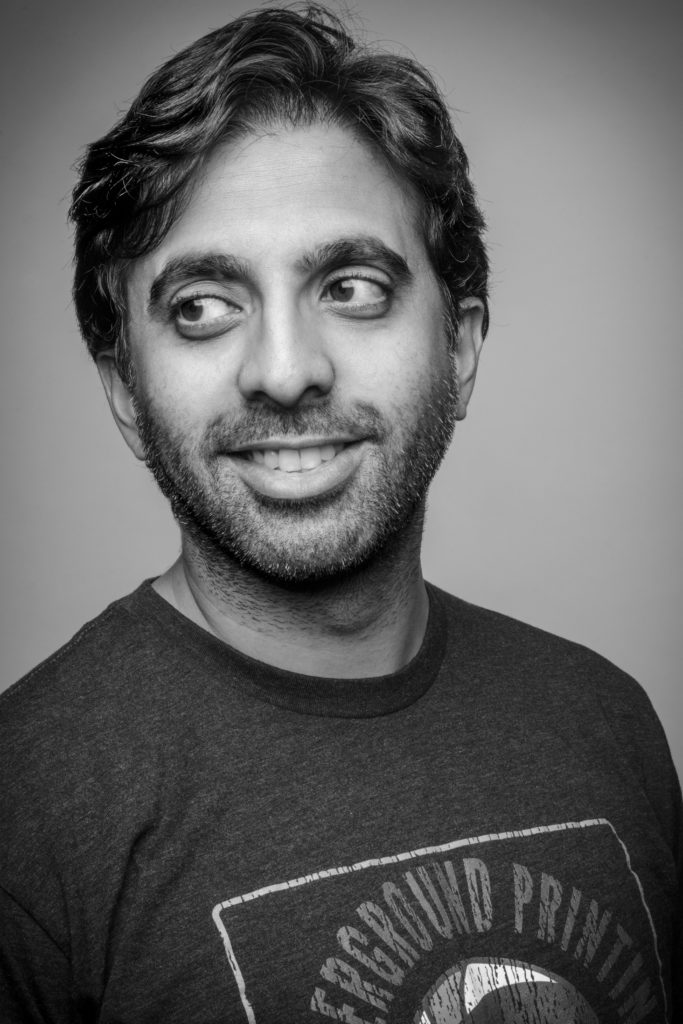 Listen and learn as Rishi Narayan, founder of Underground Printing, shares his insights into what it takes to run a 20-year-old high-volume print business.
Listen here, or on your favorite podcast app. Be sure to subscribe! Apple Podcast, Spotify, and Google Podcast, or using your favorite podcast app.
---
Today's Spotlight is all about history. It's about tracking growth, staying true to progress, and believing — above all else — in your own capacity to achieve.
It's about never saying never. It's about removing doubt from your operations and removing uncertainty from your team. And it's about, decades later, being able to look back with pride at everything you've accomplished along the way.
Whether you're just starting on your journey or you've been at it for years by the dozen, this is a Spotlight that'll leave you excited for whatever's next. And who knows? You might learn something new. (We know we did.)
Let's meet the driver of the story — the national powerhouse that lives up to its reputation and the subject of our Spotlight today. Without further ado, here's Underground Printing!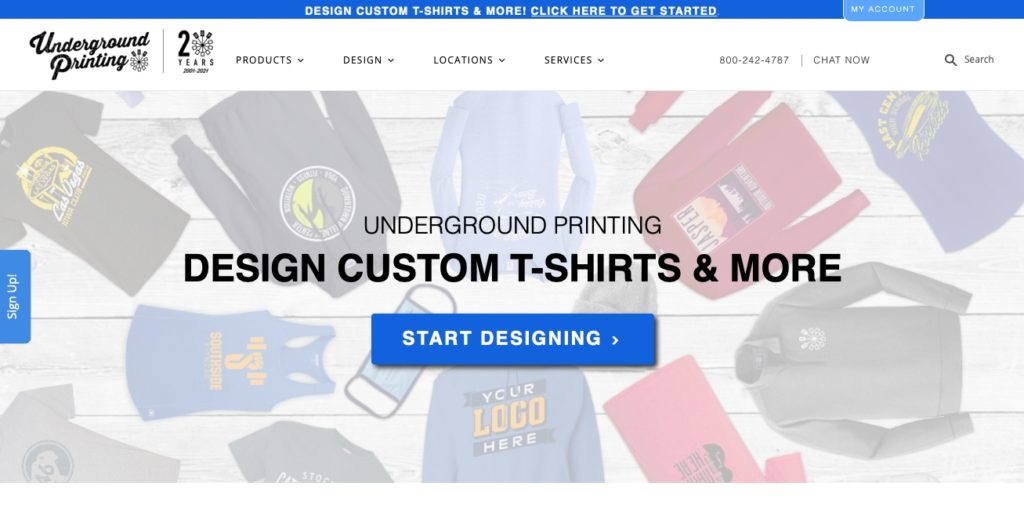 Meet Underground Printing
It's 2001. Smartphones aren't yet on the market — E-commerce isn't yet a word. But childhood friends Rishi Narayan and Ryan Gregg are in their college dorm room anyway, brainstorming how technology can help them bring something new — something valuable — to the world.
That technology was screen-printing.
After a chance encounter with a tow-truck driver who knew his way around screen-printing, Rishi and Ryan couldn't stop bouncing the idea off of each other. They knew they were entrepreneurial — their dorm room-loft building company had proven that. They were bored with their engineering classes and knew they needed something exhilarating to throw their energy towards.
So, using their network of college students and their drive to meet any need at any time, they founded their business. And as the orders rolled in, their know-how grew — until they were out of college, staring bright-eyed and bushy-tailed at their first company shop.
3,000 square feet in Chelsea, Michigan was a far cry from the garage they'd been working out of for two years. Their hard work, commitment to learning, and unrivaled customer service had paid off. Underground Printing was no longer in its infancy — but Rishi and Ryan weren't finished yet.
Two years later, they moved into a 12,000 square foot production facility. The following year, they opened two retail locations. The next year, they moved into a 33,000 state-of-the-art production facility and opened four more stores. From 2008 to 2020, Underground Printing saw constant expansion.
And while much of that expansion was visible to the naked eye — more extensive facilities, higher production capacity, more retail shops — there was also the portion of growth that wasn't. The amount of change that looked beyond what the screen-printing industry had been — to where it was going.
And where it was going was online.
In 2013, social media was exploding. Blackberries and iPhones reigned. Kids were taking laptops to school, emails responded to on morning commutes, and all the news in the world was at our fingertips.
In 2013, Rishi and Ryan saw the technology and knew it would lead to a boom in our industry. They were always hungry to learn and always hungry to grow, and they took a risk on an e-commerce platform designed specifically for screen-printers. And, for the past 8 years, that risk has helped them pave their path to becoming one of America's most recognized custom printed apparel providers — with 22 locations, a 55,000 square foot production facility, and eyes still focused on doing more.
Their customers range from Fortune 500 companies to mom and pop shops in local communities, from the most prominent national retailers to the just-born college groups and initiatives on campus. When they first started, custom-made t-shirts were the only thing on the menu; today, Underground Printing decorates hoodies, polos, hats, pens, frisbees, magnets, jerseys, and sweats — to name a few — too.
Expansion in the workspace. Expansion in offerings. Expansion in capabilities. After bringing InkSoft technology on as a backend partner, Rishi and Ryan were able to offer their loyal — and ever-growing — audience more.
More seamless ordering, selling, and distributing. Better personalization and more hands-on design. The capacity to enact uniform stores, corporate gifting programs, and community fundraisers from the comfort of, well, wherever they are.
Meeting any need at any time. That's the notion that Underground Printing was built on, and it's the principle that keeps them alive — and expanding — today.
With Online Stores, they can offer every order type a completely personalized, end-to-end experience. They can uphold their reputation for going above and beyond. They can ensure that their customers experience nothing but smoothness — from design through to selling through to final distribution. This will help contribute to your success.
With Online Designer, they can grab ahold of smaller print-on-demand orders with as much finesse as they can larger corporate orders, ensuring every customer feels seen, heard, and empowered. They can increase their in-house productivity by giving prospects a head start with their custom design process. They can increase every order's value by showing customers every add-on possibility upfront. This will help contribute to your success.
Twenty years ago, Rishi and Ryan knew technology was their answer. They knew learning, growing, and excitement was the way to foster a business, and they knew that if they out-customer-serviced every other company on the playing field, they'd be home free.
It turns out they were right. We couldn't be prouder to have had a small hand in Underground Printing's success (for the past eight years!) — and we can't wait to be by their side as they continue to take on the industry. And the world.
Now, if you'd like to harbor the same wow-worthy impact on your audience, you already know that the Online Designer is your ticket. Give your prospects a way to take charge of their project — on their terms — and you better believe they'll take notice. (And when you deliver on the product quality front after everything's said and done, they'll keep coming back. Over and over.) So take the tour now. You've got nothing to lose — and everything to gain.
P.S. Special shout-out and huge congratulations to Underground Printing on a huge milestone, their 20th Anniversary! We are excited to see what the team and Underground Printing will do next. Check them out: https://undergroundshirts.com/pages/custom-t-shirt-printing
Related Customer Success Stories