Bottom Line Up Front: Find out why mastering fulfillment and e-commerce isn't just critical for profits but key in keeping a shop running smoothly for the long term.
We talk a lot about e-commerce at InkSoft because that's a big part of what we do. But running successful online stores and having an e-commerce strategy isn't just about pumping out printed merch and making money. It's part of maintaining a successful print shop in the modern age. Directly connected good e-commerce practice is dialing in an efficient fulfillment plan for your customers. If you don't have a consistent, easy way to fulfill all those orders from an online store, it doesn't matter how much people are ordering.
For an excellent deep dive into these topics, check out this recent video by the folks at Ink Kitchen. It's a detailed discussion on the dos and don'ts of modern fulfillment and e-commerce. Plus, there's some talk about different business models in the industry since there's no one size fits all fulfillment and e-commerce method for every shop.
And while every custom branded merch business varies in size, target customers, and goals, there are a few essential details every shop should keep in mind. Here are a few big takeaways from the video above.
Mistakes are expensive
Whether it's a misprint, incorrect quantities, or another miscommunication between you and your customer, you probably already know that any mistake costs your shop money. But an order error isn't just about the money you're losing on the sale because of having to reprint the order. Here are a few other things to consider:
Shipping costs: If an order goes out with errors and your team has to deal with the returns, you're potentially paying double shipping since you'll have to ship the reprinted order once the error is corrected.
Labor costs: Every minute your team has to spend on correcting an order still racks up your labor hours. That means every run to the post office, setting up a press for a reprint, reworking a design for production, and packing new boxes, just to name a few examples.
Ripple effect: One of the highest costs of misprints in the digital age is hard to quantify, but it can still have a massive impact on your business. That cost comes in the form of the dreaded online review. While online reviews are an excellent way for your shop to build its reputation, they can also have the opposite effect. Unfortunately, all it takes is one or two very loud and unhappy customers in a sea of 100 happy customers to negatively impact your business's online reputation.
InkSoft can help your team get around these expensive mishaps with handy tools like Production and Job Manager. These efficient tools keep your teams connected in several ways, like:
A job board that tracks open and completed jobs. You can ditch the Post-It notes and scattered email threads.
Built-in filters to quickly find info like workflow stage and due dates of customer orders.
Job notes that allow your teams to cross-communicate, so the front desk, production crew, and fulfillment team all have the same information about your customers' merch. Less confusion during the printing phase and reduced time of your teams running back and forth between different shop areas to confirm order details.
Investing now is easier than investing later
Since most shops don't have an unlimited budget, there's usually a hesitancy to spend money on anything that doesn't immediately impact profits. But the reality is that as orders pick up, your customer list grows, and things get busier, it can get harder to keep track of everything if you don't have the right tools. For example, maybe your production and fulfillment teams don't have the same access to order information. In that case, breakdowns in communication are very likely when there's a massive customer job waiting to print.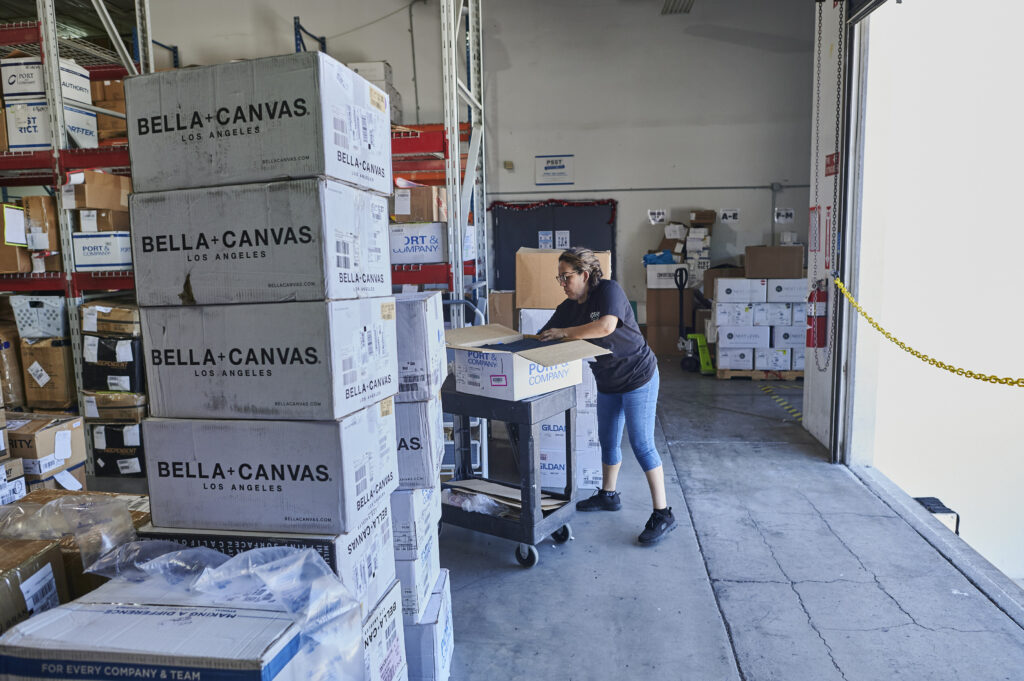 Any little hiccup in these areas can cause a major headache for your team and your customers, whether that's quantities, garment sizes, ink colors, or even the artwork.

To sum it up, from a quote in Ink Kitchen's video, Eric Solomon of Night Owls said, "If you're inefficient in any process, you'll start to lose money."

As your customer list grows, InkSoft features a robust CRM to keep track of all those clients and orders. Plus, the system makes it easier to queue up customer information for reorders with filters for custom tags, company names, stores, and even imported lists. Pair that with a powerful Order Manager that tracks all your customer orders, and you've got a powerful system to track open, completed, and canceled orders.

And since time for training is always a limited resource at busy print shops, InkSoft has a top-notch support team ready to help you with any crucial questions. During setup, that extra support will help your team succeed when the orders start ramping up and you don't have spare time to learn a new platform.
Online stores offer more than just merch sales
Whether it's the local school lacrosse coach or head of the Rotary Club, your customers are generally very busy people who need custom printed merch. And they don't have a lot of time for extra details. Often they don't have the time or experience to handle tasks like building a website or maintaining a storefront. With Online Stores, you can create another offering for your customers that's attractive to them and worth your time.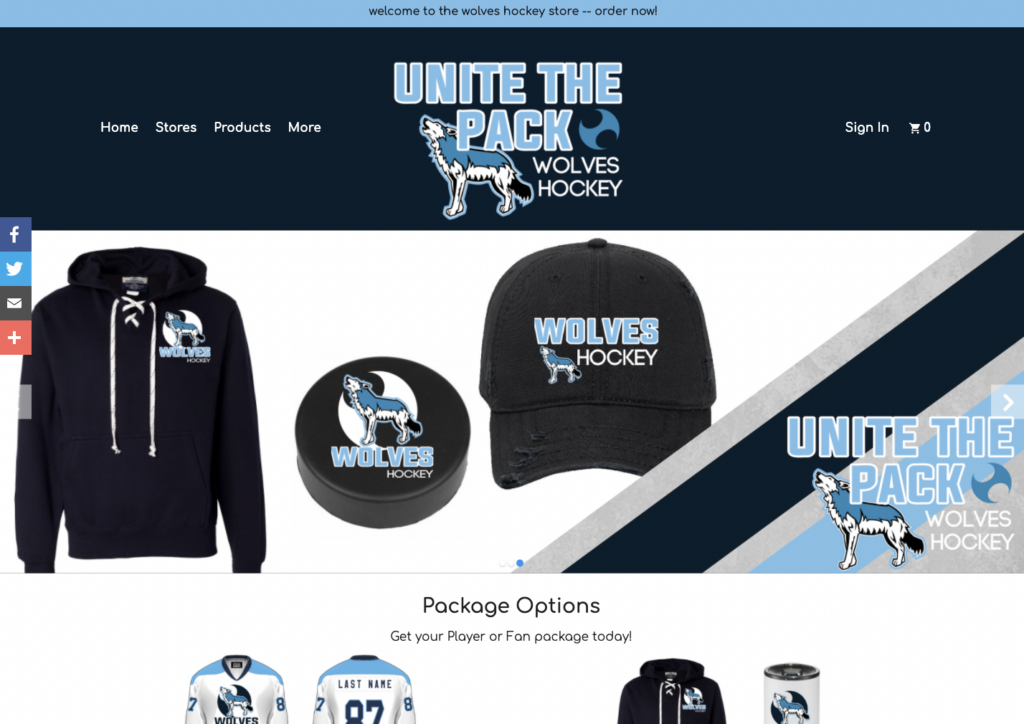 While you'll benefit from their merch sales since it translates into more products for your team to print, you can also cover overhead in another way. You can charge a maintenance fee for your customers who want a little extra help with setting up and maintaining their online stores. That way, the extra work is worth the time for you and your team, your customer gets a functional, dynamic store, and you get the bonus of printing more merch.
InkSoft Stores help lay the groundwork for a solid e-commerce presence for you and your customers. Use InkSoft Online Stores as your shop's website without any significant web design experience, thanks to the platform's easy-to-use style editor. If you already have a domain, you can use that URL to direct to the InkSoft Store so customers can easily find you. InkSoft Stores also provide a simple solution for group commerce. Quickly build custom online stores for everything from sports, spirit wear, and fundraising programs to small businesses, events, and lifestyle brands, to name a few.
Ready to change how your shop tackles online orders and customer fulfillment? Contact an InkSoft Client Advisor today for a free, 15-minute personalized tour.
Related Posts: