We've added the optional ability to enter and edit weight for custom line items created in any InkSoft quote, invoice, or sales presentation. The custom line items feature allows for quick creation and addition of custom, one-off products to add to invoices and orders.
Here are few important details regarding this new feature:
Weight entry supports up to four decimals.
When copying a line item, the weight will also copy.
Fully integrated with InkSoft's ShipStation integration.
When downloading orders in bulk (.csv file), custom line item weights will report.
The Simple Order Report will reflect custom line item weight in 'total weight.'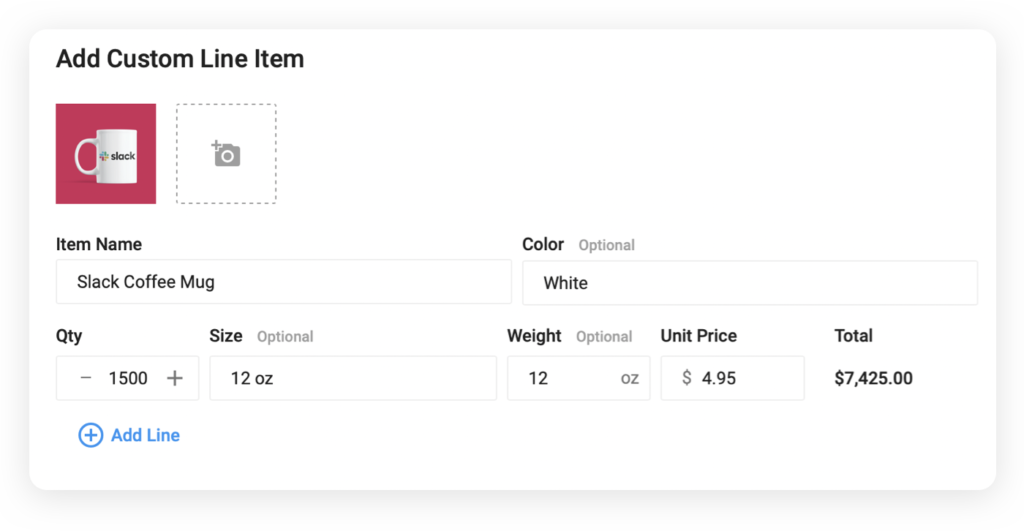 Once quotes, invoices, or sales presentations are converted into orders, you can edit custom line item weights from InkSoft's Orders workspace if you need to make any changes or modifications to weights.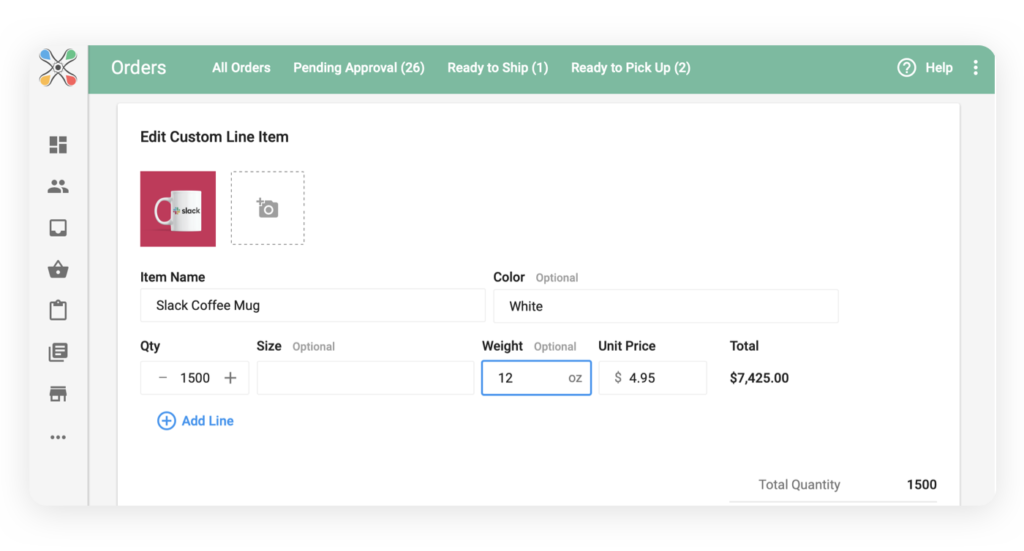 ---
Learn more about InkSoft's Everyday Sales Tools
With InkSoft, you get all the day-to-day sales tools you need to quickly create stunning art approvals, quotes, invoices, and sales presentations sure to impress any prospect or customer. Simplify, streamline, and speed up the sales cycle by making the purchasing process frictionless, fast, and fun so you can sell more branded merchandise.
---
Learn more about InkSoft's Custom Line Item Feature