As we move closer to offering embedded payments for all InkSoft users, we're excited to share how this new feature gives you a better way to manage customer transactions and maintain a stable cash flow.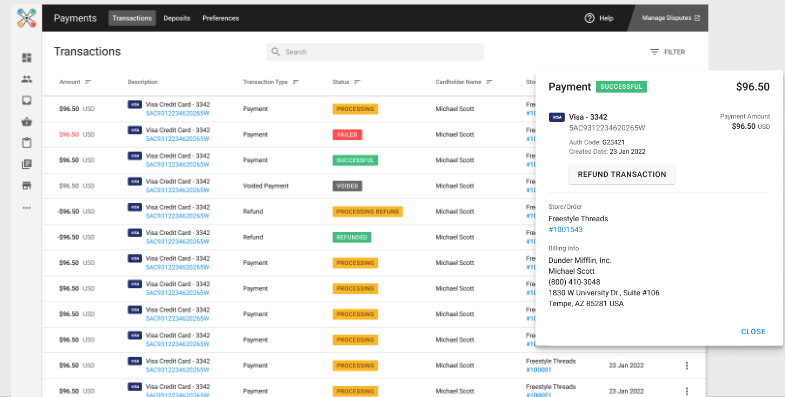 There's been a considerable amount of hard work behind the scenes to ensure this feature gives customers the best possible experience, so we wanted to share more about the hardworking team behind the scenes of payments.

Read on to learn a little bit about some of our key players.
Are you interested in joining our current Beta wave of InkSoft embedded payments? Sign up here today.
Meet the Payments Team!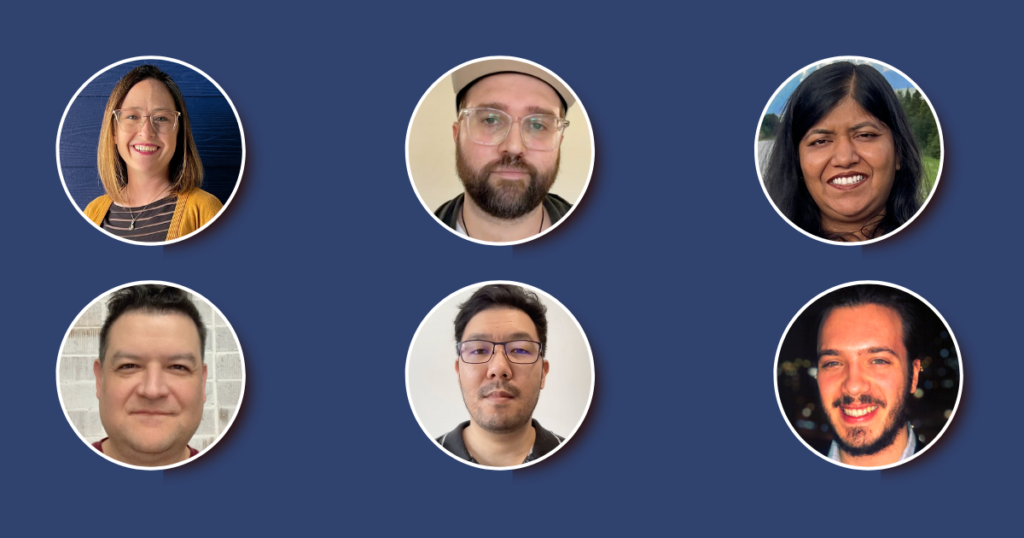 Renn
Location: Washington
Role: Vice President of Payments
Formerly from Dallas and now a resident of Washington State, Renn has been with Inktavo for just over a year. She's also a big football fan who likes building Lego sets in her spare time.
"With payments, I'm excited because we can provide value-added features that we've wanted for years at a quicker pace," she explains. "Things like stored billing accounts for repeat purchases and integrated ACH* are some of the initial ones we're excited to roll out."

"I think our customers are going to be as excited about those features as we are," Renn adds. "Plus, customers will still have the great support from the team they already know and love at InkSoft for any payments-related questions."

*ACH is not currently an active feature during the beta stage of InkSoft embedded payments but will be available soon.
Tim
Location: Washington
Role: QA Tester
Tim joined the company seven years ago as part of our support team and has since moved on to the role of QA tester. Outside work, Tim enjoys tending to his house plants, listening to records, and enjoying the great outdoors in Washington state.
"I think it's nice to have a view into what we haven't been able to offer before," says Tim. "It's going to be great to have one area for all your order transactions and bank deposits as well."
Ekta
Location: California
Role: QA Lead
Ekta has been with the company since 2014 and is a QA lead. Outside of helping to make embedded payments the best possible experience for customers, she enjoys board games and reading.
"Payments is going to be a game changer," she states, noting that before payments, the team dealt with several different processors, which involved extensive testing. "With payments, everything, including transactions and deposits, is managed in one portal."
Bruno
Location: Brazil
Role: Backend Developer
Bruno has been part of the team for nearly a year and is part of our hardworking developer team. He is a big NBA fan and likes playing video games in his spare time.
"It's exciting to see this new feature be made available to customers," he states. "They'll love it as it's now possible to manage transactions and other payments-related tasks directly from the InkSoft platform."

Christian
Location: Arizona
Role: UX Designer
A part of the team for 6.5 years now, Christian lives near InkSoft headquarters in Arizona. When he's not working on design, he enjoys drawing. In fact, he specializes in character design and illustration, some of which include an InkSoft mascot design and clip art for the platform.
"For the first time, our customers will have a built-in, in-app solution for payment processing," he says. "That means setting up their merchant account is much faster and easier to configure. They can get up and running right away."
Ready to change how you manage customer transactions and maintain cash flow? Sign up today to join the beta phase of InkSoft embedded payments.