With 2023 in full swing at InkSoft, it's time for us to take a minute and share what's in store for this year, plus significant product changes from 2022.
Throughout 2022, we updated online store capabilities. We made the most extensive performance update in InkSoft's history and changed features in InkSoft stores for more customization, tax flexibility, and easier proposal creation.
We recently launched the beta wave of embedded payments, a new way to accept and process payments directly inside InkSoft. It's a way to maintain a better cash flow, easily accept all major credit cards, and stay on top of all your customer transactions, backed by the same great support of InkSoft's in-house team.
Watch this video for a recap of 2022 and what to expect in Q1 2023, including more details on InkSoft payments:
Fresh for 2023: InkSoft Payments
One of the most significant updates to InkSoft is the launch of our new payments processing system. We're currently in the beta wave, and customers who opt in get an early chance at enjoying the following benefits:
Process credit card payments inside InkSoft
Enjoy lightning-fast processing = protect your cash flow
Issue refunds in the platform
Track the status of your payments with InkSoft reports
Access to InkSoft's dedicated support team (real people!)
Faster dispute resolution with InkSoft's support team
If you're interested in setting your shop up with this game-changing way to process and accept payments click here to sign up and be part of the exclusive beta group.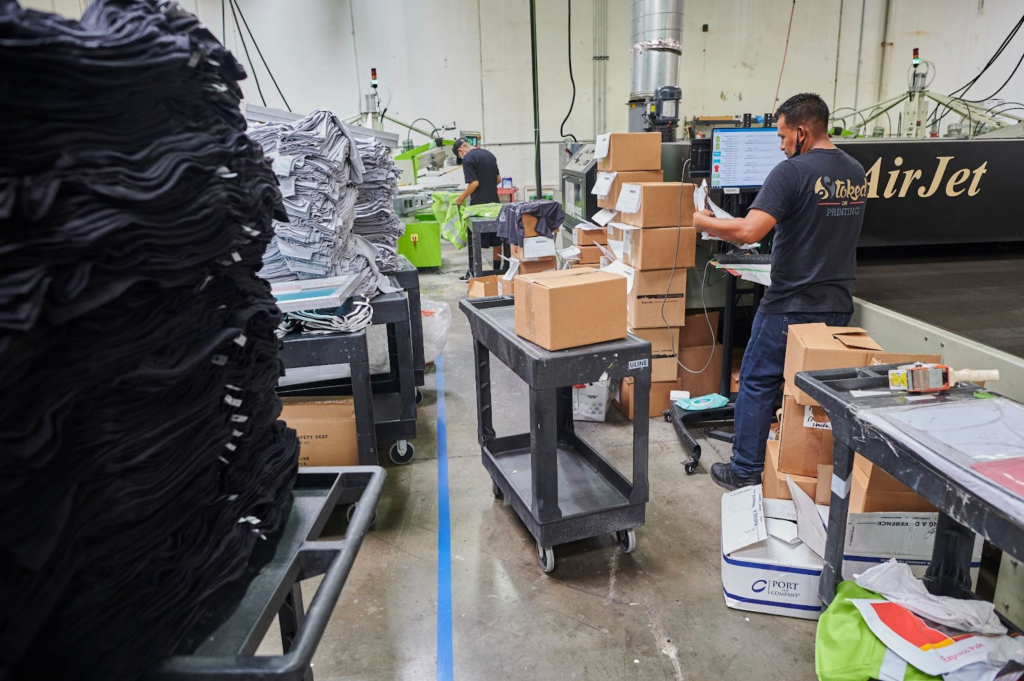 A Look Back at 2022: Store Improvements, Pricing & Tax Customization, and a Performance Overhaul
Here are a few big highlights of InkSoft's 2022 updates:
View order details without having a store user account: We've made it simpler to see store details without having a store user account.
Set store as main: previously, this feature was only available with legacy InkSoft webstores as a main store.
Art refresh: we've added artwork from GraphicsFlow to the online designer, including clipart, graphic elements, and sports graphics.
Store components: You can now easily edit and reorder store components with a drag-and-drop functionality.
Updated quotes: We've simplified order quotes to make it easier for you and your customers and added the ability to show the purchase order number to sync it back to an order.
Zero price: The capability to set a product price to $0.00, allowing your customers to proceed through checkout. This component is helpful for company stores, where employees must pick out apparel or accessories from their employer without making a purchase or paying for goods.
Tax overrides: Since tax rates can get complicated, especially with customers in different states with varying tax rates or in Canada, we've made it easier to override product-specific taxes based on location.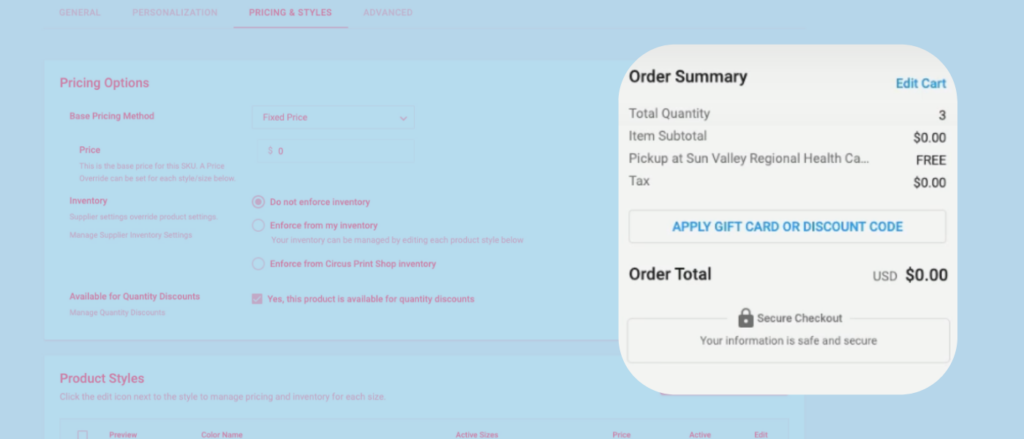 More power for reporting and online stores
In what represents the biggest update to the platform in InkSoft's history, we introduced several new performance upgrades for customers with multiple tools and features. In short, we rebuilt our entire reporting interface from the ground up.

Customers who set up migration get features like:
Quantity discount support
Faster development and introduction of enhancements
More robust sales tax features powered by TaxJar
A more concise price breakdown for your customers
And those are just a few of the features that are part of this significant re-platforming. Here's a complete list of what this update offers.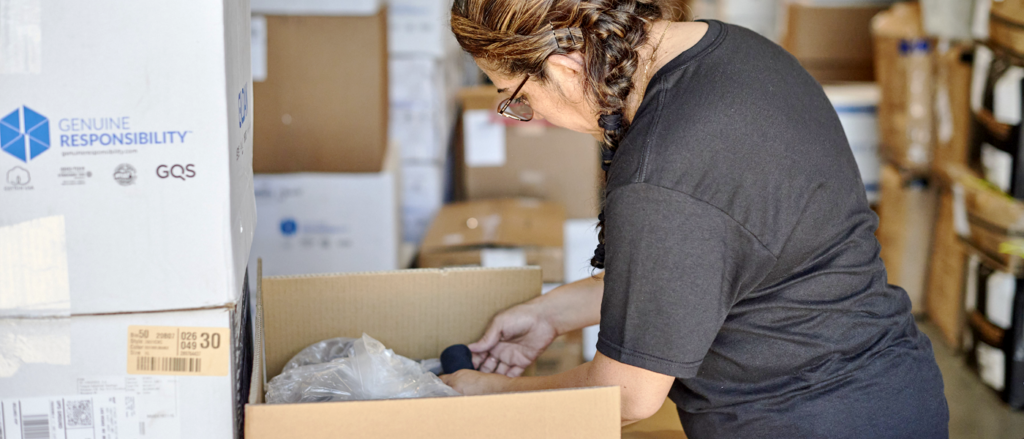 We'll be sharing more exciting updates during 2023. We're always looking for ways to improve InkSoft for our customers. Have a suggestion or need to share some feedback? Please email us at contact@inksoft.com with your questions and comments here.
Related Posts: