Master Level Printing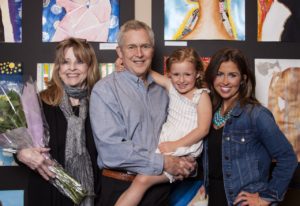 This week we are chatting with Andy Anderson from Anderson Studio about the ins-and-outs of running a successful print shop. Andy is a master printer and a true legend in the industry. He has received just about every award you can imagine (several times). He has produced printed materials for many big names in the music industry and continues to provide services to all types of organizations.
Marshall and Andy dig into topics like:
– How to get colors just right with different techniques
– Outsourcing or staff color separations?
– Tips and tricks for color testing
– Screen technologies over the years and what works best
– Hiring and training employees
– Squeegee management
– Advice for other printers
– much more!
As a reminder, you can subscribe on iTunes to get all the episodes as they are released. And if you haven't had a chance to check out InkSoft yet, we'd love to give you a tour. Call us at 800-410-3048 or schedule a tour with one of our experts.