To streamline the approval and payment process on invoices, quotes, and presentations, we've updated the approval user interface to make it easier for customers to agree to terms.
In this enhancement, the default field where customers enter their name to approve and e-sign is highlighted to draw the customer's attention to this required step required to complete the process. Failure to e-sign produces a clear notification to indicate that this is a required step to ensure there is no confusion.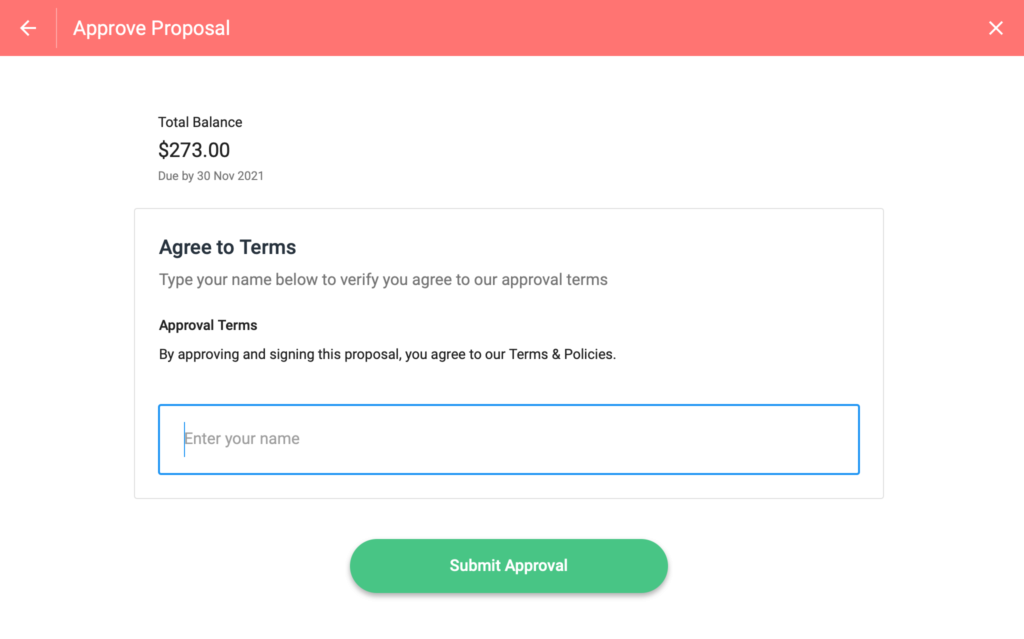 The approval process built into InkSoft Proposals ensures that customers formally acknowledge and agree to your business terms and policies, which can be customized in the settings area of InkSoft Proposals. Terms and policies are essential to creating clear expectations and are fundamental to addressing issues arising from disputes and chargebacks. Credit card processors require these terms to be publicly accessible to comply with merchant processing terms.
Related Posts: