We are thrilled to introduce our latest innovation, InkSoft Integrations, a free, simple, and secure solution for connecting your InkSoft account to third-party tools.
These integrations will bring InkSoft customers more value by allowing you to securely connect your InkSoft account directly with unique software tools without the need for custom development.
The first integration available in the new integration library is with Shopworks. Learn more about the Shopworks integration here. Over time, the InkSoft Integrations library will grow as third-party developers connect their solutions with the InkSoft platform.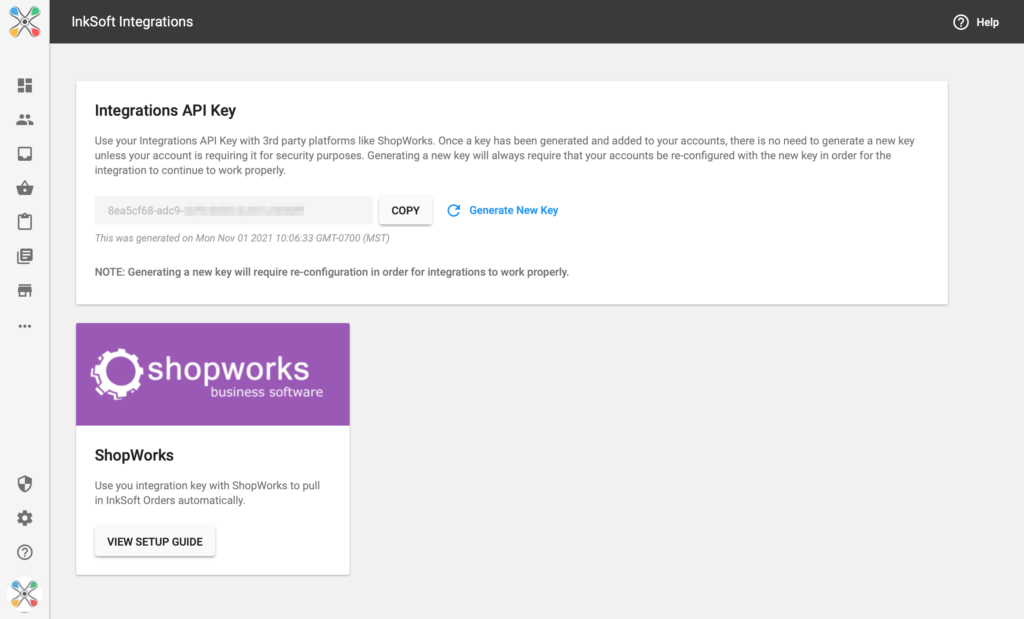 For easy access, we've added InkSoft Integrations to the main navigation. In this workspace, you can generate and manage secure keys to connect to third parties.

InkSoft's standard API offers more robust API functionality to build fully custom solutions, workflows, and integrations between platforms. Learn more about InkSoft's standard API here.
Featured Posts: