Bottom Line Up Front: With traditional fundraising opportunities (galas, dinners, auctions) off the table, organizations are looking for new ways to raise money. Online Fundraising Stores are the answer — they're easy to set up, accessible to everyone, and come with unlimited sales/marketing potential.
The nonprofit sector has been hit hard by the pandemic.
All industries have, of course, but for this sector — where live events and large crowds are paramount to successful fundraising — the effects have been devastating. Because not only have traditional fundraising opportunities (like galas, dinners, and auctions) been canceled for the foreseeable future, but most people are also finding that they have less money to give.
Now, nonprofit organizations are tasked with the uncomfortable job of asking for donations during a time when the whole country is in crisis. And limits on congregating crowds and recreational events mean that they can't — productively or responsibly — offer much in return.
This is where you — and your access to innovative e-commerce technology capabilities — come in.
Nonprofits are hungry for new fundraising initiatives. They're on the lookout for campaigns that can be planned and executed remotely, and they're in desperate need of finding lucrative ways to market their mission. You can help them with all of that. Here's how.
Decorated Apparel, Promo Products, & Nonprofits
When a nonprofit is running a fundraising campaign, it's looking to achieve two things. First, it wants to accrue as much in the way of donations as possible. Second, it wants to spread brand awareness, capturing the attention (and future donations) of those beyond its current reach.
Decorated apparel and promotional products tick off both of those boxes. Especially in today's world, and especially when budgets of all sizes are looking to partake.
Let's look at a hypothetical nonprofit campaign where custom t-shirts are sold in an online store, just like what we saw with the Here For Good campaign — except instead of raising money for local businesses, the objective is to raise money for the organization in question.
Let's talk ease and convenience of the campaign. If we follow the Here For Good model, there's zero monetary investment from the organization needed before the fundraiser kicks off. That means there's zero risk. Oh, and zero labor — aside from picking out (or okaying) the t-shirt designs. They don't have to deal with inventory, with distribution, or with expensive marketing efforts — because the online store can be shared with just a few clicks.
From the standpoint of their target consumer/donor, there's just as much ease and convenience. They can click on to the store whenever they have a free minute, look around at their own pace, and buy a shirt (or more than one) with a quick and secure checkout system. They can share the online store with their network, they can go back and make more purchases as often as they'd like, and they can do it all knowing that they're helping an organization that they believe in — while still maintaining their social distance.
You engage new customers, they get new opportunities for fundraising, and everybody leaves happy — in our books, it's a win-win.
Here's how you get it rolling.
The Pitch
We all know that how you pitch to prospective clients — what you tell them, and what you show them — is the most crucial step in winning new business. So, when it comes to pitching new prospects in the nonprofit sector, we thought we'd give you a couple of tips.
Do Your Research
Before you approach an organization, make sure you have an understanding of their work, their mission, and their needs. The more you can glean about them before you start talking shop, the better — get to know their past fundraisers, their audience, and their digital presence. That way, you can show up to the pitch with specific facts about how you can service their mission and their audience effectively, rather than just offering a generalized bid.
If you want to go a step further, a number of experts in the decorated apparel industry have actually gotten in on the ground floor with nonprofits they work with — before they were even in talks for a deal. By getting to know an organization as a community member, rather than as a company looking to do business, you show that you're not just interested in making money. You show that you believe in their mission, and that you're willing to invest your own time into helping them achieve it. And that authenticity goes a long way.
For most organizations, feeling a sense of trust with the people and businesses they work with is integral — especially when it comes to fundraising endeavors. They're letting you steer the fundraising vehicle and they're giving you access to their audience, so you want them to be confident that you get it.
Before you begin pitching organizations you don't know, start with the ones you do. Look at the nonprofits you're already involved with — the local food bank, or church, or cancer society. They're likely hurting just as badly and looking for new ways to fundraise too.
Focus on the Ease
One of the biggest selling points for getting local businesses onboard for the Here For Good movement was how hands-off the whole process would be. Businesses knew that there was no risk for them to get involved, that their admin/inventory/distribution labor wasn't needed ever, and that the campaign came with marketing potential already embedded.
In simple terms, they knew that the campaign was set up to help them raise as much money as possible — while they spent nothing.
That's how you should be marketing your proposal every step of the way. It's easy and convenient for the organization, and it's easy and convenient for their audience. Because in the chaos of today's world, we know that ease and convenience are everything.
Highlight the Perks
But… don't just emphasize how cost-effective and easy the process is — although it is both of those things. We don't want the organization thinking that it's a step down from their typical efforts — we want them cognizant of how smart, memorable, and impactful these campaigns can be.
Focus on the perks online fundraising stores have that traditional fundraisers don't — perks like 24/7 accessibility, limitless reach and shareability, and endless potential for brand exposure. Unlike a finite live event, these campaigns offer durability and growth potential — because the more consumers who buy in and share early on, the more that'll show up later.
And then there's the buying experience. Instead of getting a throwaway t-shirt in a live event's goodie bag — you know, the one you throw into the back of the closet (or donate to Goodwill) shortly after leaving — these campaign t-shirts can be great. Not just because of their custom design, but because of the memory attached to buying it.
The buying process is the fundraiser, in this case, which means that buyers will connect the t-shirt — rather than the finite event — with their giving back. They'll get excited about receiving it, and when they see it down the road, they'll be reminded of how they gave back during a difficult time. And they'll want to wear it.
Brand Affinity: Your New Best Friend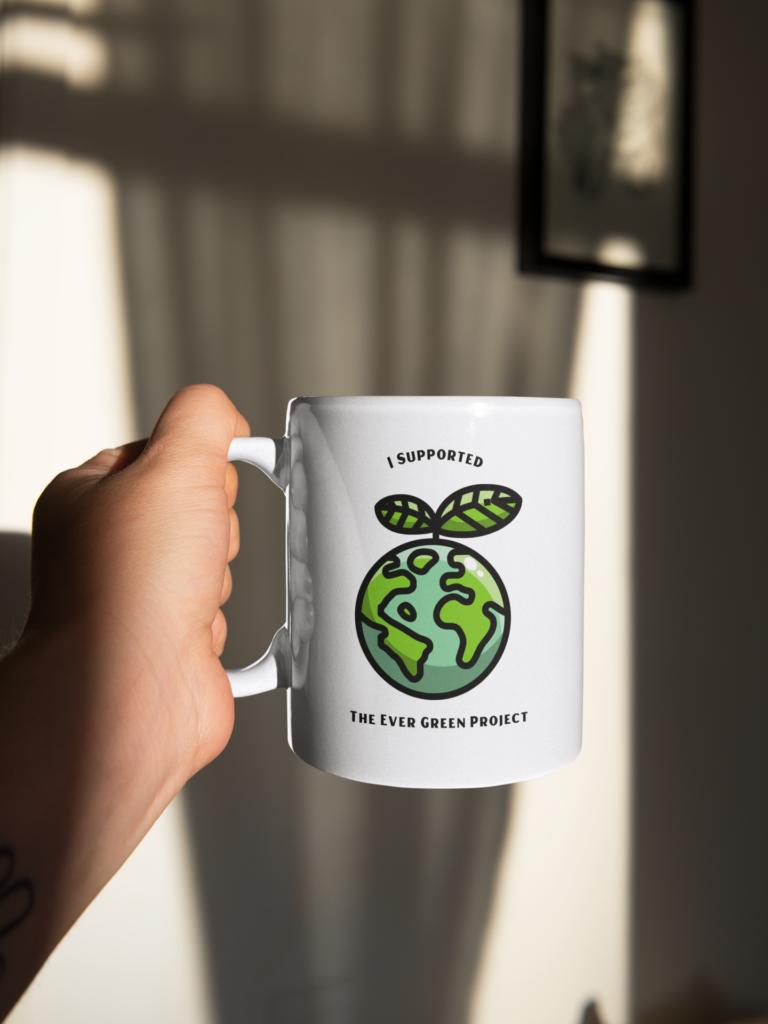 If you're still not convinced that breaking into the nonprofit sector is the right move, we have a feature that'll convince you. That feature is brand affinity — one of the most motivating, powerful, and lucrative marketing forces in the game.
And it's highly prevalent in the nonprofit industry.
Let's start with the basics: what is brand affinity? Brand affinity is the sacred element of a brand-consumer relationship that is mutual trust. Trust that the other party holds the same values, and trust that the other party is aiming to accomplish the same goals.
Most nonprofit organizations already have a network of dedicated donors, volunteers, and believers — meaning that they've already established far-reaching brand affinity. Because their network holds the same values and goals — and perhaps even views the organization as part of its identity — the people inside it are more than willing to buy in.
That could mean buying a branded hat, drinking from a branded water bottle, or sticking a branded bumper sticker onto their car. They're proud to be associated with the organization, and they're eager to help spread brand awareness.
With brand affinity in your corner, you can expect some massive sales results. Our only question: what are you waiting for?
The Wrap Up
It's clear that the nonprofit sector is in a tough spot, and they're looking for creative ideas to help get them through. Businesses like yours are perfectly positioned to engage them through innovative fundraising campaigns, where the both of you end up seeing some winning results.
Organizations already have experience with decorated apparel and promo products — think of their goodie bags, their "˜Thank You' gifts, and the gifts they send to induce higher levels of support. They're already familiar — so now, all you have to do is get them to think about the products in a new light.
The e-commerce simplicity. The marketing potential. The enduring brand exposure.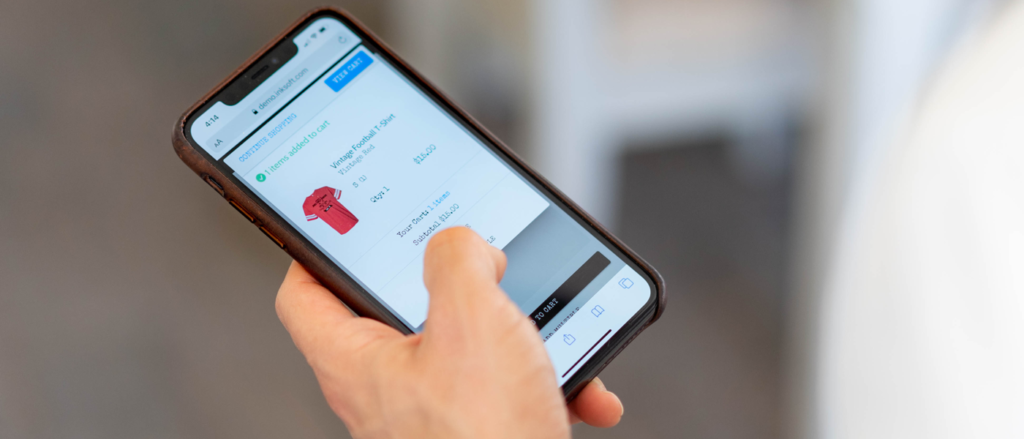 That's what's waiting — for them and you. Because once you hook them for this job, they'll know your capabilities for the next (evergreen fundraising store, anyone?). And, when the world opens up and normal activities resume, you'll be able to pitch them for live events (merch booths, etc.) too.
And then there's also the network you're exposing yourself to. Nonprofit organizations are a tightly knit community, so once you're in with one of them, you'll have a much easier time pitching — and winning over — others. Plus, think of all the organization-specific community members you'll meet — many with businesses of their own.
The bottom line is, don't overlook the nonprofit sector. It's full of sales opportunities — and it's waiting for you to unlock them.