Ergonomics for Printers
This week we are joined by Penny McIntosh from Health Coach Penny.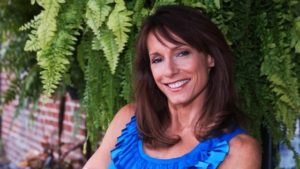 Penny has been working in the health and fitness industry since 1980, and brings her expertise to teach us a little about healthy living, specifically relating to the workplace.  Her experience and engaging personality really help us see things in a new way.
In this episode, Penny gives us her suggestions on things like:
– How to work smarter and healthier
– How to recognize when we get into an unhealthy rut
– Best practices for posture
– Nutrition at work
– Employer-backed fitness programs
– And much more!
As a reminder, you can subscribe on iTunes to get all the episodes as they are released. And if you haven't had a chance to check out InkSoft yet, we'd love to give you a tour. Call us at 800-410-3048 or schedule a tour with one of our experts.