Bottom Line Up Front: Running a successful print shop generally means offering a diverse range of services so you can accommodate all types of customers. For FSP Designs, that's been the case since the company's start in the early 2000s. That broad set of services is bolstered by a dedication to high-quality graphic design.
Owner Matt Geiger says his passion for graphic design traces back to high school in the 1990s. Focusing on graphics classes throughout high school, Matt continued that focus when he graduated.
"I went to Pasadena City College (PCC) and took the graphics course for four semesters,'" he says. A few short years later, Matt decided to take things in a new direction after returning from tour with his band.
In 2001, Matt and the singer from his band decided to open FSP Designs. Since then, the company has grown its name and reputation for two decades.

"This industry allows you to use your artist instinct to the fullest and create new amazing products from your imagination," says Matt.
Adding services
Since Matt's early days with graphic design and the founding of FSP, the business has grown and diversified. FSP Designs offers multiple services, including embroidery, screen printing, and heat-applied graphics. The company prints various products from apparel to promo goods like pins, stickers, and patches.
The business also provides print-on-demand services. And Matt points out that the shop offers contract pricing for distributors that may not have all the equipment to do small or large jobs in-house.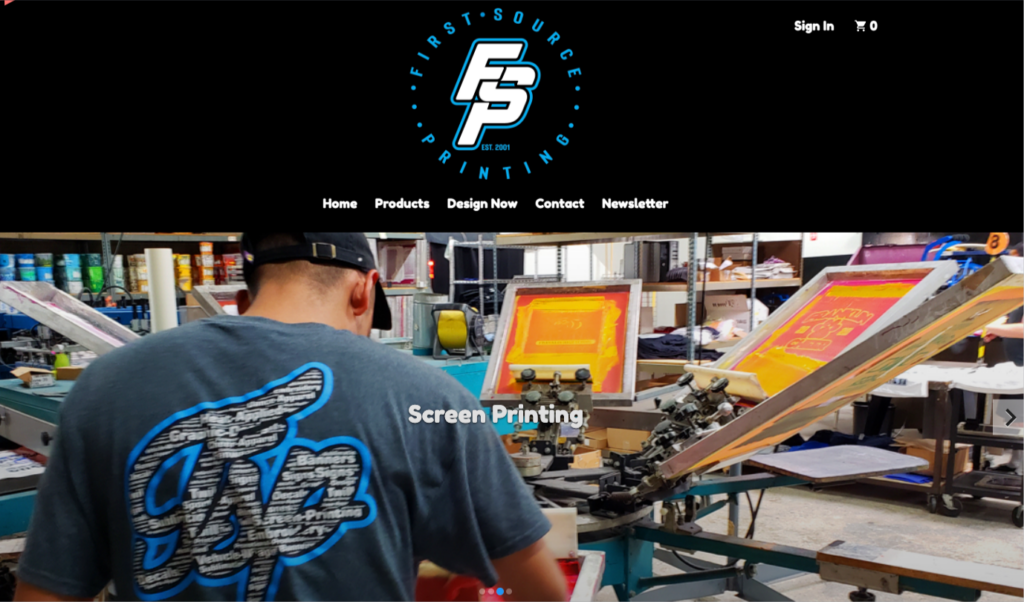 Since 2015, FSP has used InkSoft to serve its customers with tools like InkSoft Stores and the mockup tools inside the platform. Matt says that having the ability to do mockups has helped save the shop considerable time when setting up and invoicing customer jobs, especially wholesale clients. He says that having the ability to print work orders has also drastically improved the shop's workflow.
Another powerful tool the business uses is InkSoft's Online Designer. With the design studio section of the FSP Designs website, customers can easily browse through an extensive set of apparel and accessories and apply designs for faster mockups.
Big names
Thanks to FSP Design's ability to scale and offer customers many different options, the business has attracted significant clients, like the Original Los Angeles Raiders Boosters (OLARB). FSP built the club an expansive store with a diverse collection of gear ranging from hoodies and T-shirts to beanies and scarves. The shop even offers infant and youth selections.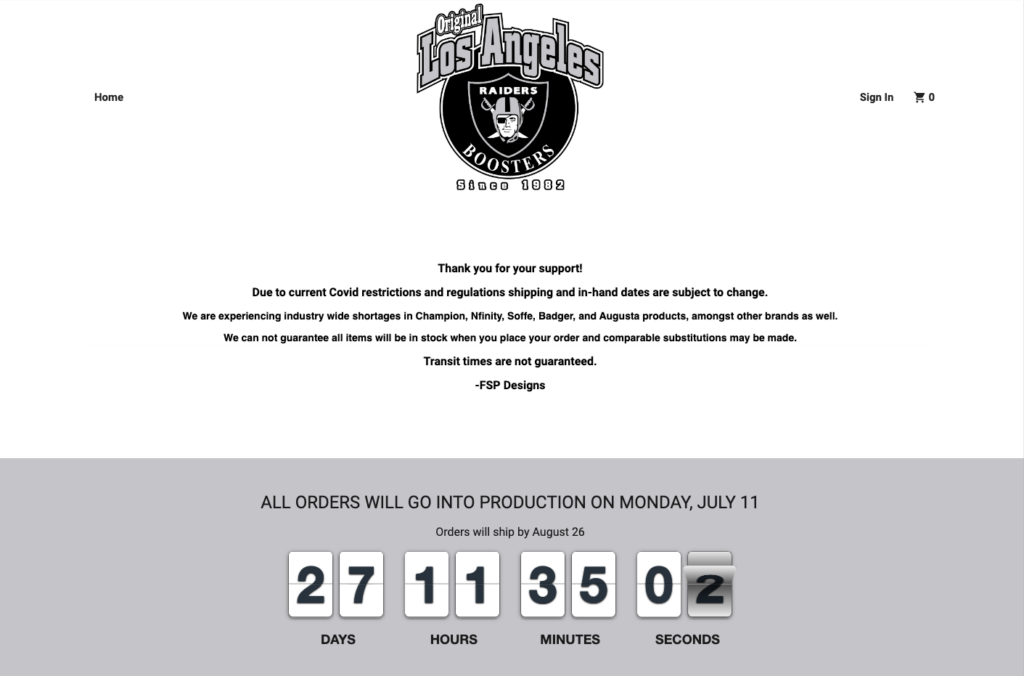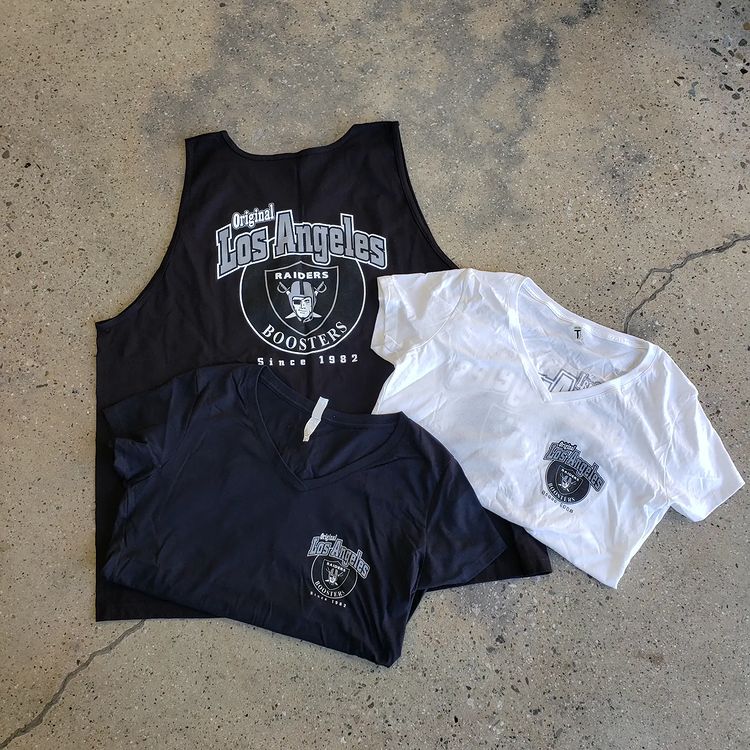 Customer Stores
Matt also points to the flexibility of InkSoft stores as a resource that's helped FSP serve long-term customers and find new ones.
"The InkSoft stores have helped us grow our customer base immensely," he states. "We can bring new customers in by printing on-demand and offering them larger orders at discounted rates."
The FSP team says that handy store features like the ease of adding new products and additional pages to websites have been a significant help in meeting clients' needs.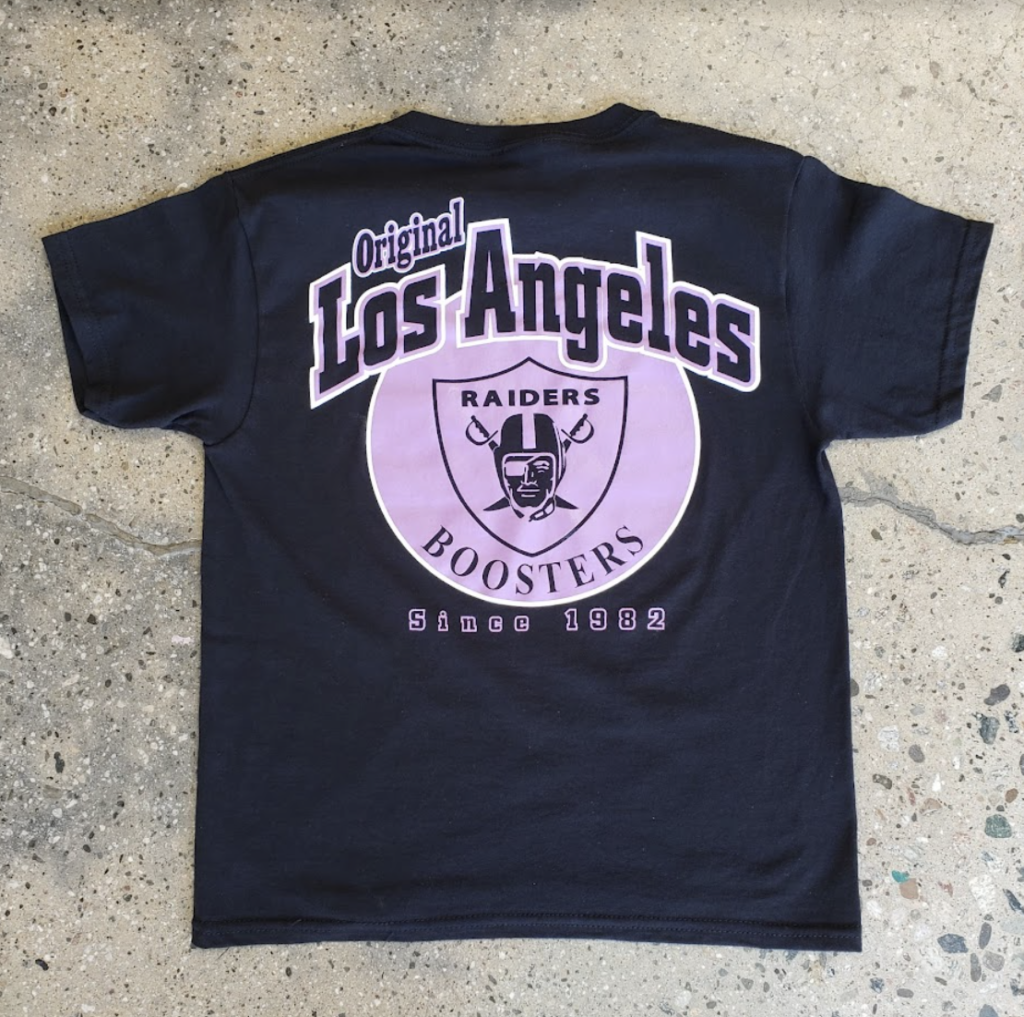 It's been a long journey since his early days in those high school graphics classes. Still, Matt encourages any business considering InkSoft to make the jump.
"As the Nike saying goes, 'just do it," Matt says. "Or even better…Get Your Shirt Together!"
For more information on FSP Designs, visit https://www.fspdesigns.com/fspdesigns/shop/home.
Want to start running a better business like FSP Designs? Contact a Client Advisor today for a free, 15-minute personalized tour to learn more about InkSoft.
Related Posts: