Want to learn some insider lessons on taking your garment decorating business to the next level?
You're in the right spot!
The Big Idea, an InkSoft podcast hosted by Marshall Atkinson, is back with its third episode.
In case you missed either of the first two episodes, you can check them out here! In episode one, Marshall interviews Tom Rauen on creative marketing, and in the second episode he sits down with Alan Howe of SAATI to discuss screen room secrets.
Scaling Shop Business
Sandlot Sports. Ever hear of them? Well this shop started back in 2008 with a 400 sq. ft. space. Today they operate a shop that's over 4x as large!
How did they do it? Knowing what they know now, would they do anything differently? Who are the people behind this successful shop?
Meet Adam McCauley & Ryan Dost. These two entrepreneurs took an idea, and have grown it into a company that has recently won the Michigan Small Business Development Center Award for the Best Small Business. While initially focusing on the sports market, Sandlot Sports has expanded into new segments, with an emphasis on being a one-stop shop for customers.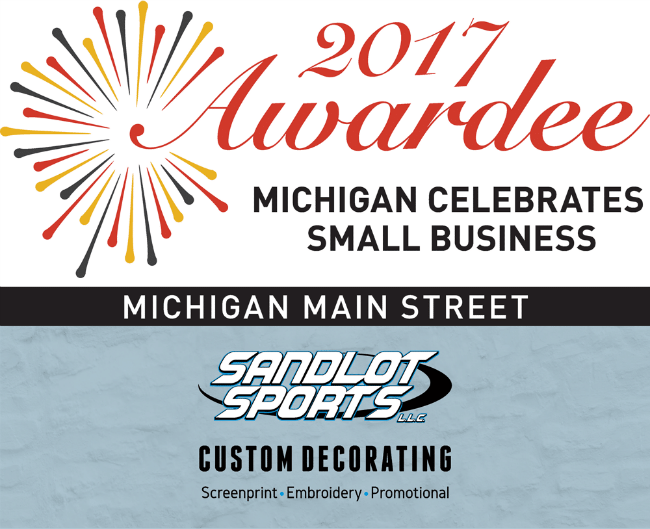 This week, Marshall sits down with Adam & Ryan to discuss how they dealt with the growth of their company, and tools they've used to get where they are today!
In this episode you'll learn:
How making the decision to "ask for help" facilitated the growth of Sandlot Sports
The importance of setting company standards and training employees so you don't have to micromanage
Tools that your shop can use to better market your products and increase sales
How InkSoft's Online Stores made the buying experience easier for Sandlot Sports customers
Not part of #TeamInkSoft yet? Looking to improve sales for your business. Check out our Online Stores Platform and set up a personal tour today!