Bling! Bling! Bling!
Episode 018 of The BIG Idea Podcast by InkSoft is now live! Remember to subscribe and download on iTunes to get all the episodes as they are released. And leave a comment and rating to help us deliver the content you are looking for!
This week we are joined by husband and wife team Lee and Andrew Sequeira from Sparkle-Plenty.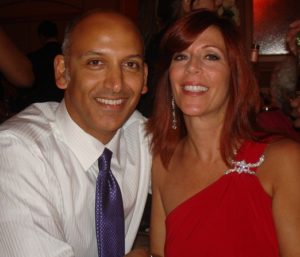 They have been "blinging" great things to life for 17 years. They run a business dedicated to the crystal and rhinestone decorated apparel world, and have served clients including Ritz-Carlton, NASA, the Dallas Cowboy Cheerleaders, the Today Show, and more. Their motto is "we love to make people sparkle."
In this episode, you'll learn about:
What is involved in the business of bling
How rhinestone art is created
The process of converting the art to transfers
Quality control and addressing the misconceptions about long term durability
How to offer bling to your customers
How to use rhinestone decoration as another marketing tool for your business
Running a business with your spouse
Hope this adds some sparkle to your day!
Want a little more help with your InkSoft account? You can always contact the Support Squad directly at support@inksoft.com or 1-800-410-3048 (Option #1) for support.
If you're not a part of #TeamInkSoft yet, you should be! If you are looking to improve and grow your business you should check out our Online Stores Platform and set up a personal tour today!