Connecting with the community is a big part of running a print shop since those local businesses and institutions are where most of the year-round jobs come from. But have you considered other local opportunities besides small businesses and school teams? One niche group worth exploring is city departments that fund local arts and music events. These groups have an annual budget for swag and need a lot of merchandise for their events.
Types of city events
There are countless opportunities to print for local music and arts events, especially if you live in a large metro region.

Here are a few common categories that often have direct ties to the city:
Music festivals
Film festivals
Art shows/art walks
Craft fairs
City-sponsored block parties
Check out this helpful video from PrintHustlers Conf 2022 about the importance of growing and connecting with that sector of your community:
Products to offer for city events

Generally, these events are planned months in advance, sometimes a year ahead. The sooner you can connect with your city administrators, the better. Depending on the time of year and setting, the list of printed merchandise you can offer is extensive, including popular products like:
T-shirts
Hoodies
Caps
Beanies
Tote bags
Signage/ banners
Swag bags with promo goods

Why it's beneficial to both of you
Most print shop business is still built on word-of-mouth reputation, even in the digital world. If you continue to grow your name with new clients like city organizations, those customers are more likely to recommend you to other clients far outside your zip code. Not to mention, if your shop can connect with these groups, you'll have a yearly opportunity to print merchandise bundles.

In addition to it growing your own list of customers, approaching your city with a merchandising solution represents something for them: convenience. City departments are constantly swamped with paperwork, red tape for permits, licenses, and other logistics involved with music festivals and art walks.
If you can remove one element of that headache, you're already in an actionable position. You're offering customers something easy and convenient, making you both money, so it's a win-win situation.
Getting in touch
Setting up a job with these organizations can be challenging, so you must reach out to the right contacts. Generally, a procurement office or purchasing division will be the best place to start for bigger cities. Since, as we mentioned, these offices are typically swamped with red tape and paperwork, you'll want to make sure you come to the table already prepared.
You can start off on the right foot by coming to the table with a comprehensive pitch. With tools like InkSoft Proposals, you can build a professional, organized presentation for city employees. You can add important details like product type, artwork, and service to the proposal, so everything is easy to keep track of. When it comes time to invoice your customer, there aren't any missing details.

All the way down to pricing and payments, you'll have an easy solution, so your shop gets paid, and city department heads know how much their approved proposal will cost.


Showcasing your skills for city events coordinators
GraphicsFlow's Art Portal also gives you an excellent option to get art mockups in front of them if you want to show customers what else your shop has to offer.

Use Art Portal to create a showcase or "catalog" with multiple design ideas so you can jumpstart the design conversation. Ideally, this gives customers the perfect design for their concert, festival, art walk, or other events quicker than building a project from scratch.





Providing online selling solutions
One essential tool these customers need for their event to be successful is a way to sell custom-printed merchandise online. Sure, some attendees will want to buy products the day of the event, but there's much more power in giving people ways to purchase swag ahead of time to show their support and excitement. And having a screen printing (or any other print method your shop specializes in) software solution can help you keep track of everything in one place can help you stay on top of customer orders.
Your customers can sell products quickly with InkSoft Stores, and you'll benefit from those stores being seamlessly integrated with the rest of the platform. Whether it's a store customers need to sell swag all year long, a temporary storefront for seasonal needs, or a fundraiser, you'll have the perfect solution for them.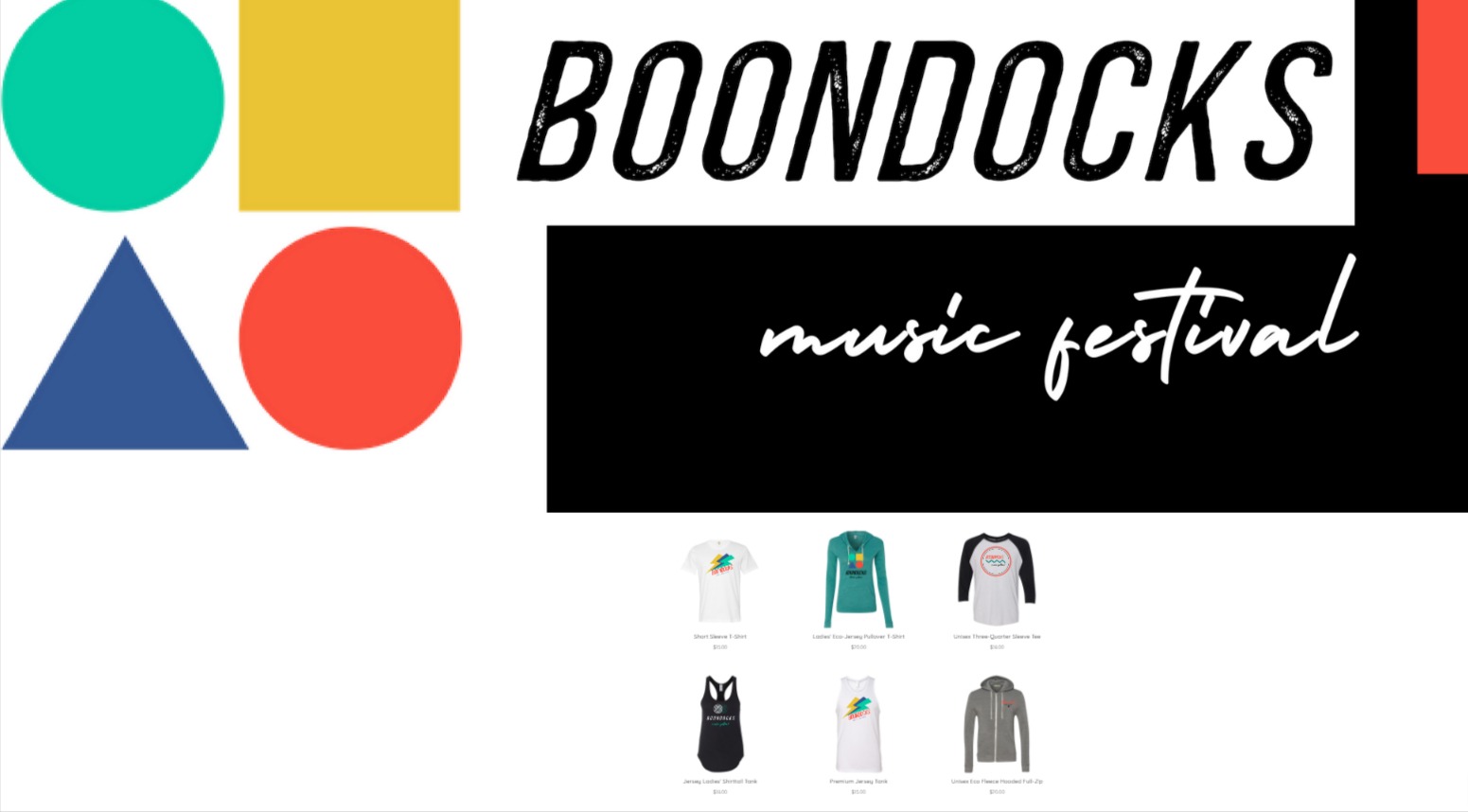 Your customers get a mobile-optimized, modern-looking storefront with easy and secure checkout. And your shop has a simple, fluid way to keep track of all the orders from that store, so every event merch campaign is successful for you and your customers.

Getting in the game
Connecting with the right people at your city's events department might take a little legwork. But, the upside is that once you've established that connection, you have a repeat customer that will have recurring large-scale jobs they need you to print annually. And if you use reliable software for screen printing like InkSoft, you'll have the tools to stay efficient and competitive.
Want to tap into more local events like festivals, concerts, and art walks? Contact a Client Advisor today to learn how InkSoft gives you the tools to print and sell merchandise for those customers.