Creativity isn't a prerequisite for working in the decorated apparel industry, but it helps. For Jason Ormsby, owner of Texas-based PKD Graphics, a knack for artwork and creativity helped spark the inspiration that eventually led him to start his own print shop.

Jason's taken PKD Graphics from a side hustle to a full-time job with 1,000-piece orders, thanks to his art design and printing skills. More recently, he's grown his business with the power of InkSoft. From selling custom-branded merchandise to football teams to restarting his embroidery services for local churches, he's used tools like InkSoft online stores to build a reputation of a shop that can handle all print jobs big and small.
Getting into the graphics business
Like many shop owners, Jason's career path didn't start in the print world.
"I went to college here, and I couldn't get into the EMS program like I wanted," he says. "So I figured I might as well take some other courses and explore my options."
Jason enrolled in a graphics class, where he learned the ropes of Adobe Photoshop and Illustrator. Before long, he said his teachers noticed he was highly skilled in the programs. He explored a variety of graphics-related fields as he learned more in those classes, including animation. Eventually, Jason decided to turn his graphic skills into a profession.

He started a graphics company focused on the high-end custom car industry. With his graphic design capabilities, Jason specialized in renderings of custom cars, featuring everything from customized wheels and rims to vibrant finishes and intricate interiors.
Making the jump to decorated apparel
While he grew his reputation with the custom car renderings, Jason decided his company needed swag to advertise his services. He sought a printer to print custom-designed T-shirts with his logo for his new company, PKD Graphics (short for Porky's Kustom Designs).

Since he was already skilled in graphic design, Jason could build the artwork himself, then send it off to the shop for printing. But that's where he discovered a snag.
"The shop told me I'd still have to pay an $85 artwork fee, and I told them I'd send over the vectored image," Jason says. After sending in the artwork, he noticed the quote still had the artwork fee, and the shop informed him he'd still have to pay that charge.
Jason decided rather than deal with extra fees. It was time to pivot again. This time, he'd start teaching himself screen printing.
Learning screen printing
Jason says he got his initial start by shadowing some friends who were already screen printing, but things ramped up when he bought a screen printing kit from the Ryonet site screenprinting.com, complete with a manual press and a flash cure.
"I watched a bunch of Ryan Moor's videos on YouTube and got quite a few hours of training in before I even got the equipment delivered," he notes.
Once his equipment arrived, Jason spent some time dialing in the actual printing process, plus developing a pricing strategy that was equal parts affordable and profitable for his business. He steadily built a list of repeat customers as his printing quality evolved.
Meanwhile, he continued working a diverse set of side jobs, including repoing cars and selling exotic birds as he worked on growing his business. In 2015, Jason says PKD Graphics became his full-time job.
Building a name for PKD Graphics
Jason says he offers customers plenty of options regarding artwork, but he leans heavily on his intricate design experience for most jobs.

"I'm a small shop, so I'm more one-on-one with my customers," he explains. "I don't give them cookie-cutter style unless that's what they want. I'm more into halftones and realism. I'm an artist, so you bore me with spot colors."
While PKD Graphics is a bustling machine, Jason is still the main person running all departments, with occasional help from family and friends when volume picks up. He's printed for countless regional customers in states like California, Oklahoma, Florida, and Missouri, but essentially, his business comes from his local Texas customers. The massive football culture made famous in movies like Friday Night Lights, he says, is something he spent a while breaking into.
In 2016, Jason officially entered the school market when he collaborated with a designer friend to create a playoff shirt for the local Rockdale football team. He offered the shirt to students and parents who didn't get a chance to buy playoff swag from the school before their deadline, and the product was a huge hit.

"I ended up making about $8,000 that week," he notes. "After that, I decided to give back to the school by printing 1,000 free rally towels for their next playoff game."
Even still, he wanted to find a more substantial way to solidify his reputation with the school market and turn them into repeat customers.
Completing the equation with InkSoft
While Jason continued churning out printed merch for local customers, he searched for a way to lock in jobs with local schools and assure them he had the tools to cover their orders. After signing up for InkSoft last fall, he says that all changed.

Before signing up with InkSoft, he says many of those high school booster clubs weren't convinced he could handle the job volume for their orders because he didn't have online stores. Now, equipped with the power of an e-commerce solution, he approached the school with online store ideas for a few upcoming events.

Over the holiday season, he opened a track team store and a powerlifting storefront. Now, PKD Graphics counts the local school district as a repeat customer, and Jason points to the convenience of online stores as a big part of that relationship. He's given the coaches a more straightforward solution for setting up orders from parents and students.
"School coaches are busy. They don't want to deal with collecting paper order forms, which gives them a better option," he says.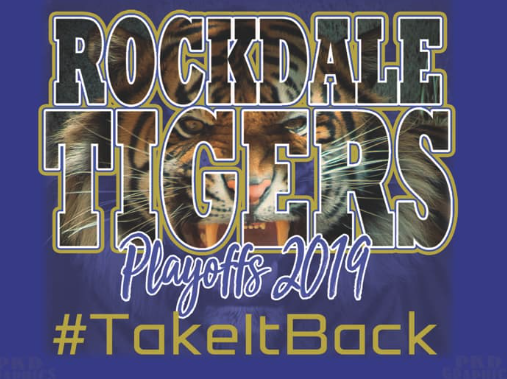 Since bringing on the school, the business has also seen an uptick in other local events and companies. Jason says he's been tapped to print swag for the upcoming Juneteenth celebration, plus merchandise for local building erectors, gyms, vacation bible schools, and churches, to name a few.
"I've gone from doing 24-50-piece orders to an average 1,000-1,300-piece order, all because of InkSoft," he notes. "It gives me the tools and confidence to say 'we can handle your order volume' and compete with the bigger shops."
Production improvements at PKD Graphics
Along with improving his capabilities for accommodating customers, Jason says he's got better tools to maintain in-house operations too.
"As far as production, I don't have to guess what I need anymore," he says. "Before I used InkSoft, I was overordering to ensure I didn't run out of anything. Now my purchasing needs are handled."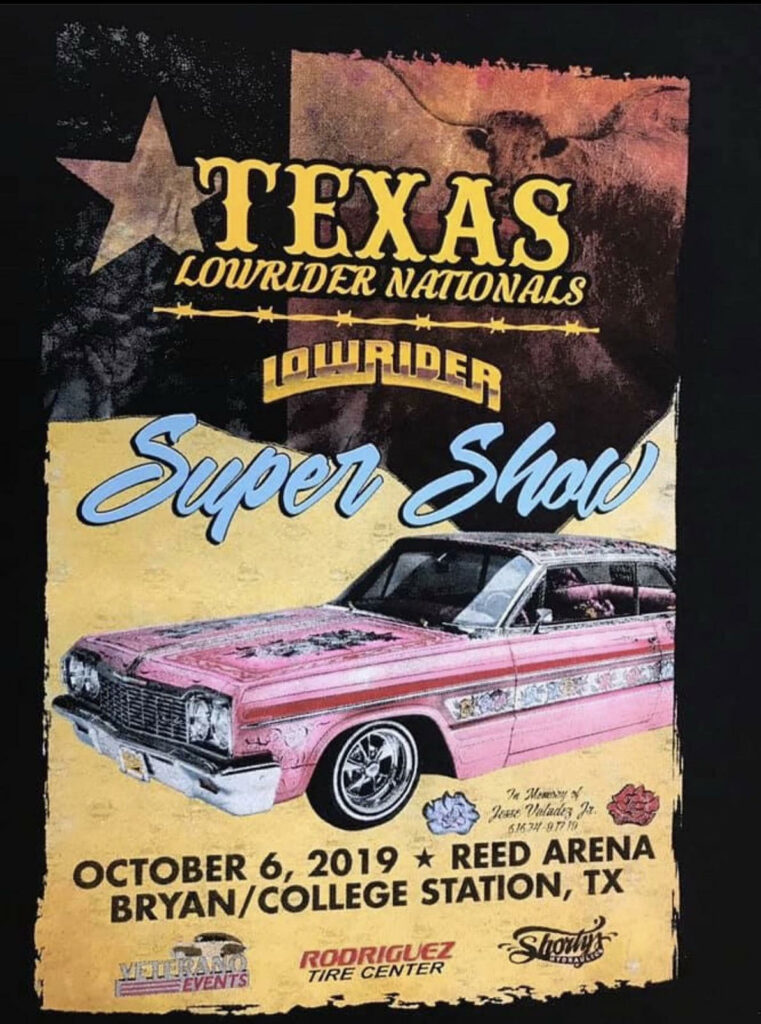 He's also been able to reduce clerical work with things like notifications for customer orders and local pickup so he can focus on printing. Now, he has people walking in daily to set up new orders.
The production and order management improvements also allowed Jason to expand his services. He recently resumed embroidery after a three-year break, and he's seen a positive response.
"Thanks to my walk-in customers, I've got two recent jobs, one 40-dozen hat order, and another 45 hats for a separate customer. Plus, a local church just asked for a quote on embroidered polos."

While he's still holding it down on his own, Jason says the growth has him eyeing expansion if the order volume keeps up.

"For the first time ever, all my bills are paid, and in 8-9 years, I've never had that," he adds.
Moving ahead at PKD Graphics
Jason says he encourages other shops to consider the investment in better tools like online stores and order manager, especially one-person businesses like his.

"I tried a few other platforms, and I didn't get the same level of support as I got from InkSoft," he notes. "Eventually, I got tired of being overlooked because I wasn't like the big shops with lots of machines and staff. And as far as the subscription costs go, I made that money back with one two-hour, 900-piece job."
If other shops consider that return on investment, he says they'll see the results quickly.
"It grows your business, makes things easier for you as a shop owner with production and stores process," Jason states. "I know what InkSoft has done for my business, and you can't go wrong."
For more information on PKD Graphics, visit https://pkdgraphicsonline.com/PKD_Graphics/shop/home.