Finding talent for your screen printing shop can be time-consuming and challenging. Especially since most roles at your shop require either the capacity to learn a skill, or the very least, basic knowledge of decoration methods.
What's made it more difficult for shop owners is that skilled workers are out there, but attracting and retaining those team members has become the bigger hurdle. Even a recent study by Forbes found that there were roughly two jobs for every unemployed person in the U.S.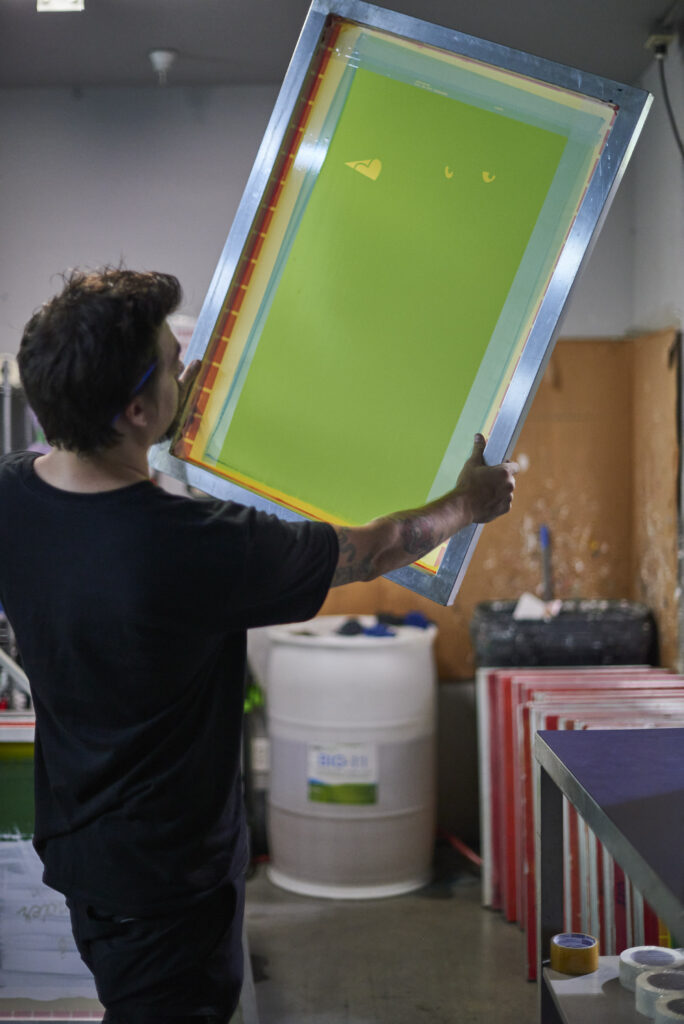 So what does it take to line up a new production manager, salesperson, or graphic artist for your shop? In short, it requires thinking outside the box and making your business an exciting, rewarding workplace.

Let's look at what that process involves.
Having Your Shop Training Materials Ready
If your screen printing shop is in the hiring phase, you want to have all the right tools at your disposal for training. There's nothing worse than showing up to a new job and feeling like everyone is making it up as they go along, and you probably had that experience somewhere along the line in your professional career. So make sure you and your team have established some solid processes that are teachable and repeatable.

Check out this excellent training video if you need assets for your training toolkit.
It's a comprehensive walkthrough of a print shop's most important equipment and technology. This video is also an excellent refresher for experienced team members.
Build a Better Job Listing
Before you even get to the interview phase, one of the most significant components job posters forget is to give applicants a sense of what working at their business is like. Sure, you want someone who works on the production floor to know that there are different times and temperatures for heat transfers and how the volume of a T-shirt order breaks down into labor hours and profits. But before you get into the nitty gritty, what sort of mental picture are you giving a potential team member when they click through your job listing?
One way of ensuring you're posting effective job ads is by keeping them concise but creative. Provide a company description that reflects your shop's personality and culture. This doesn't mean your ad has to be flowery and silly with bad jokes, but give it a little bit of life so that person who's filling out the application and sending you their resume isn't thinking, "well, it's a paycheck" but "wow, this sounds like an awesome place to work and the people sound great."
Hiring a Graphic Designer for Your Screen Printing Shop
One of the most complicated roles to hire for, finding a graphic designer can be tricky. Many people are skilled in graphic design, but someone creating and finalizing artwork for a print shop needs some experience working with vector graphics.
Finding the ideal graphic designer for your shop requires someone who can balance creativity with time management. Here are a couple of big questions to consider when picking out candidates:
Do they know roughly how long it'll take them to create and finalize a design for production?
Can they assess when it might be better to outsource that work, so it doesn't slow down the rest of the production process?
Do they know how to communicate decoration-related language to a customer, so there isn't any confusion when they approve the mockup?
Something else to consider is whether your shop needs to hire a designer. If you spend more than a few hours a day creating customer artwork, it might be time to hire someone. You can also try tools that help you run a better print shop without hiring more staff. Tools like clipart, design collections, and design templates are perfect for speeding up mockup creation if you work with a smaller team.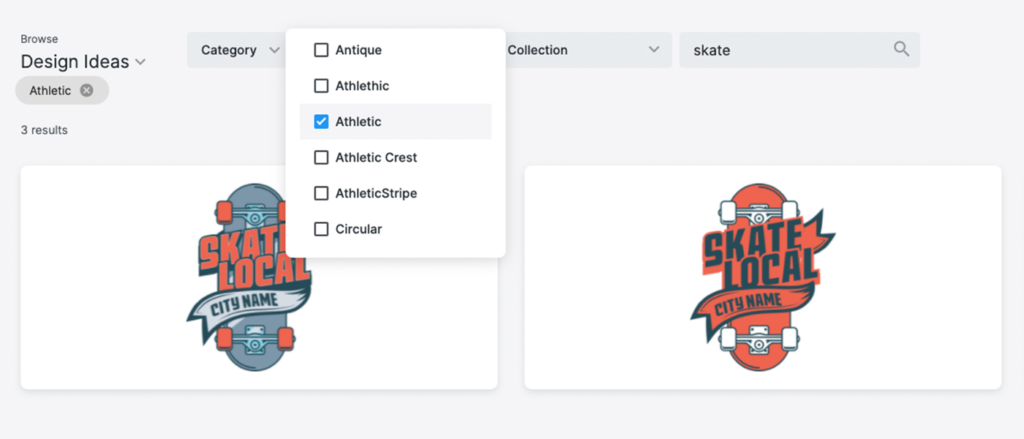 If you want to really streamline your system, GraphicsFlow's Art Portal can speed up the design creation and approval process since it jumpstarts the mockup phase with customers. Plus, with new features like the Stock Art Customizer, your team can quickly build design mockups without extensive graphics experience, training, or additional software.
Hiring a Production Manager for Your Screen Printing Shop
While having someone with a grasp of the print industry is helpful, hiring a production manager doesn't necessarily mean only looking at screen printing veterans. And in some instances, hiring the best screen printer in your shop as your production manager isn't always the best strategy.

Here's a great discussion on why it's not always solely about hiring your production manager based on experience in the industry:
Here are a few takeaways to consider based on this chat:
Aptitude is just as important (sometimes more important) than skill. It's great if the applicant knows how to run a press, cure screens, or handle pretreatment. But do they give you the impression that they have a knack for always looking to learn more and accept feedback?
Enthusiasm goes a long way. Similar to that enthusiasm mentioned in the application phase, does that person seem genuinely excited about joining your team?
Are they open to new challenges? You might hire for one role, but shop needs can change significantly. Whether someone's out sick, you're in the thick of your busy season, or you just lost a key teammate, you'll always need people to jump in and help. Hiring someone open to crosstraining and learning new things around the shop will benefit everyone on your team.
If you want a deeper dive into what to look for in this role, use this 6 Top Traits for Hiring or Promoting a Production Manager checklist.
Hiring a Sales Representative for Your Print Shop
Your business might be guilty of this trait, but it's nothing to be ashamed of. Lots of print shops don't even have a sales department. They rely on word of mouth and organic growth. And that can work for a long time.
But eventually, your shop will need to shift the weight if you want to continue growing. If you have a stack of customer orders but are constantly under water getting those shirts and hats printed, there's zero time for follow-up.
So you're constantly keeping up, pumping out orders, but there's no space for those phone calls to check in with those loyal customers to see what else you can do for them, how you can offer them additional products, services, or a bigger volume order.
Hiring a sales rep can involve a lot of similar characteristics as some of the other roles we discussed earlier. Still, you should experiment with the compensation.
Here's a breakdown of what that base pay + commission structure can look like and why you should keep it flexible:
A significant way you can narrow down if an applicant is a good fit for the sales team at your shop is a role-play sales call. You can get a good sense of their tone, approach to selling you the product, the ability to qualify the customer, and whether or not they can get all the vital contact information for a follow-up.
Make Hiring for Your Screen Printing Shop Worth It
While you'll have different criteria for every role you're hiring at your shop, one of the critical things to determine is why that applicant is worth your time and money. Like you would weigh the costs of buying a new auto press or shop management software, you need to hire people to help the business run better.
Additional Hiring Resources
Need more help hiring new team members? Here are some additional tips and tricks on making that new hire worth the investment.
Try these tips on how to hire the best employees.
Standardize your hiring process by using these 4 steps for hiring great screen printers.
Build out a complete hiring guide and values outline for your company with this guide to hiring and training for screen print shops.