Bottom Line Up Front: Mockups are an easy way to promote your shop's services and upsell more merchandise to your customers. Use InkSoft to build these mockups and grow your customer base.
Whether you're printing decorated apparel, promo products, or a healthy mix of both, you know that physical samples are a great way to market your shop's services. They help you expand what kinds of merchandise you can recommend to your customers. But physical samples aren't always realistic since they require production time and can hold up your paying jobs.
And in today's climate, physical samples aren't the most practical. Between rising material costs and the lack of inventory on everything from blank shirts and water bottles to shipping boxes and bubble wrap, you don't have the luxury of giving away products. Especially if there's no promise of a sale.
Switch to virtual samples
Your shop needs a modern marketing solution to stay ahead of the competition. Virtual samples are the perfect marketing tool for print shops. Virtual samples, otherwise known as mockups, are a free and powerful way to convert prospects into profitable customers. These mockups help customers visualize their brand, identity, and graphics on all types of merchandise, just like they would with a physically-printed product. But aside from the short time it takes to build the mockup, there are fewer labor hours involved and no strain on your inventory. Plus, it doesn't affect a marketing budget like advertising would. A quality virtual sample is engaging and a crucial asset to your sales process when presented professionally.
And here's the best part, you can create high-quality mockups with InkSoft and turn more prospects into long-time customers.
Using InkSoft to build mockups
To get started, you'll want to add a contact form on your website with a header that says "Get a Free Mockup." With InkSoft's "request a quote" feature, you can add and customize this form to an InkSoft-powered website.
Once the form is configured, you can use InkSoft Proposals to build your mockups. InkSoft Proposals is a workspace where you can quickly create art approvals, quotes, invoices, and presentations for your potential customers. There's also a built-in feature in this workspace called Rapid Product Creator (RPC). You can quickly search and select products and product styles using the RPC and then upload and place logos and graphics to create a virtual mockup. The RPC is a great way to market and upsell different types of products to your customers without having to dig into your inventory.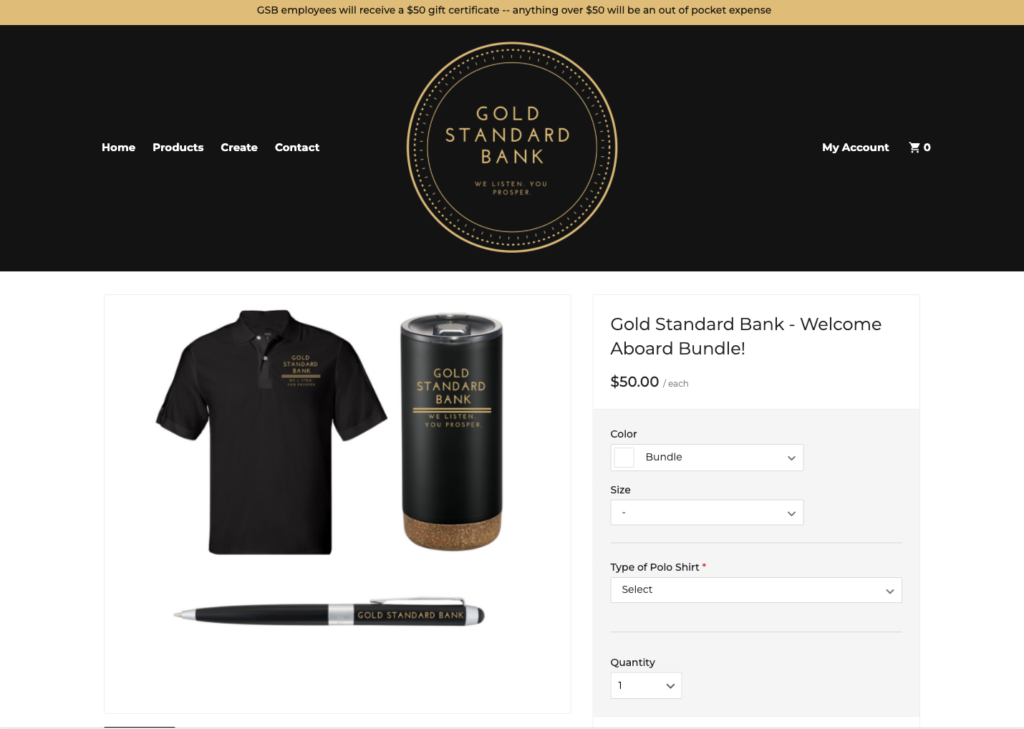 Once the mockup is ready with any products and styles that fit your potential customer's needs, you can ship it for review. After you submit that digital presentation to your client, they'll be able to review it on any device. You'll get the customer's responses inside the InkSoft platform, so you and your team stay organized.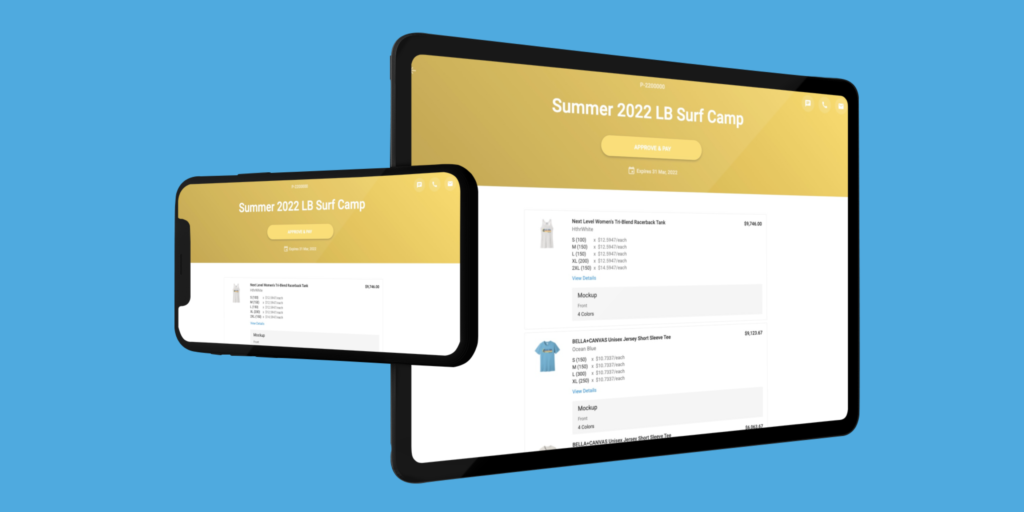 Helpful Tips
The free mockup approach is a great way to upsell merch and grow your customer base. But it also requires a few key details to ensure you're going the extra mile with every request. Here are a couple tips on how to turn that mockup into an approved print job:
Create clear expectations. Let potential customers know what to expect and when they can expect it. Thanks to online giants like Amazon, we live in a very "need-it-now" sales culture, so shoppers want to know the ETA on anything they order online.
Example: "Our team will create some awesome mockups for your business, and we will send you the design(s) within two business days."
Get all the information upfront. Ensure you've got everything you need from your customer in that "Get a Free Mockup" form. That includes crucial details like date needed, budget, artwork, and contact information. Every bit of information you can obtain at the early phase moves the rest of your sales process along faster.
Benefits of Free Mockups
Still not sure about offering your customers free mockups? Let's recap some of the most significant benefits of using this sales approach:
It enables you to capture and convert website and social media traffic into high-quality customers.
It's a tool you can use as part of your annual marketing strategy without having to spend any extra money on advertising.
Once you've built a "Get a Free Mockup" form, you can reshare it across all your channels like Facebook, Instagram, and Twitter to promote your services and drive more traffic to your website.
It speeds up the sales process by moving from interest to presentation faster.
It allows you to upsell and cross-sell a wide range of merchandise since you can quickly build a mockup of all types of products.
It helps both your sales and production teams. Your sales team gets to check off another happy customer and your production team moves ahead on printing as soon as the job is approved.
Ready to ramp up your custom-printed merchandise sales by offering your customers free mockups? Contact an InkSoft Client Advisor today for a free, 15-minute personalized tour.
Related Posts: