Shop Culture
This week we are joined by Brett Bowden from Printed Threads.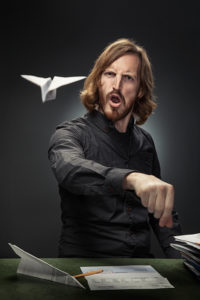 Brett has a passion for art and screen printing, and has translated that into a very successful shop he started in 2010. He lives in the Ft. Worth, Texas area and enjoys music, sailing, and traveling with his family.
In this episode, Marshall and Brett discuss things like:
Why creativity is important in a shop
How to deal with personalities in the shop
How to make things fun
The importance of humility in running a shop/business
Benefits of associations like SGIA
Thinking ahead and planning for the future
Much more!
Check it out, this is great stuff!
And if you'd like to get a head start and see how InkSoft can help your shop, give us a call. We're here at 800-410-3048 to help you out.