We are excited to have Rock LaManna from LaManna Alliance and The Printer's Edge Podcast. Rock has over 35 years of industry experience and attended Harvard Business School.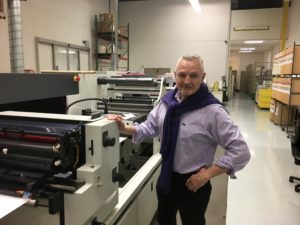 In this episode, Rock discusses how to plan ahead for the time when you may or may not want to sell your business. He is an expert in the mergers and acquisitions field, specifically relating to the print industry. He understands the intricacies that others simply don't get when dealing with printers and decorators.
This episode includes:
– why it is important to plan ahead
– how long it takes
– strategic planning
– understanding valuations
– managing business risk
– dealing with family/employees
– much more!
Here it is!
And if you'd like to get a head start and see how InkSoft can help your shop, give us a call. We're here at 800-410-3048 to help you out.