Bottom Line Up Front: Use InkSoft Stores to build a storefront that promotes your shop. You can offer custom-printed merchandise with your shop's logo and name to spread the word about your business and entice customers to purchase cool gear.
You probably have several tried-and-true ways you promote your shop to customers. Maybe it's traditional local advertising, word-of-mouth referrals, online ads, or a combination of all three. But what about promoting your shop with your own line of branded goods? If you have the time and overhead, running a small storefront with branded goods that promote your shop's logo and name is a great way to get your name in front of more customers and showcase your offerings. Best of all, InkSoft can help you set up that storefront.
The value of a branded store
Printing and selling merchandise for the sole purpose of promoting your shop might be somewhat out of the ordinary from your usual printing routine, but people like to support local businesses. And one of the most popular ways they do that is by purchasing custom-printed merchandise. According to this study, more than 50% of customers bought at least one piece of printed merchandise in 2021 to support a small business. And 81% of those items were products like T-shirts and hoodies. With just a handful of unique, exciting designs, think about how you could tap into your local community and beyond with this type of support.
Set it up online
One of the easiest ways to sell your shop's printed goods is with an online storefront. InkSoft's Online Stores give you a convenient and quick way to build a professional, mobile-optimized website where you can sell and promote those products.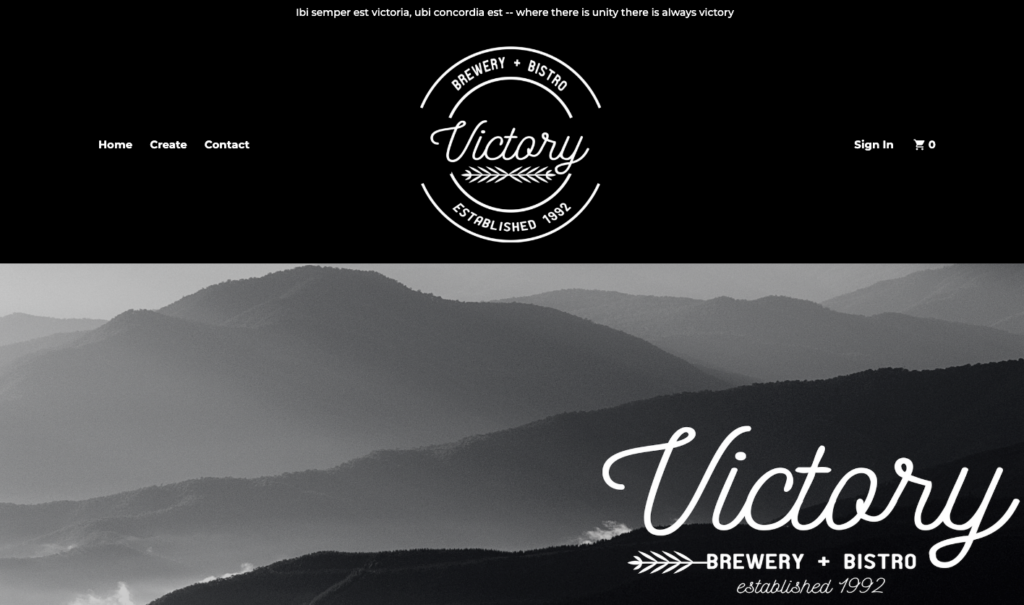 InkSoft Stores feature secure checkout so customers can shop confidently, and all the order information in the store integrates with InkSoft's production tools. That means once all the orders are submitted, you and your team have the crucial details you need to print and pack those products.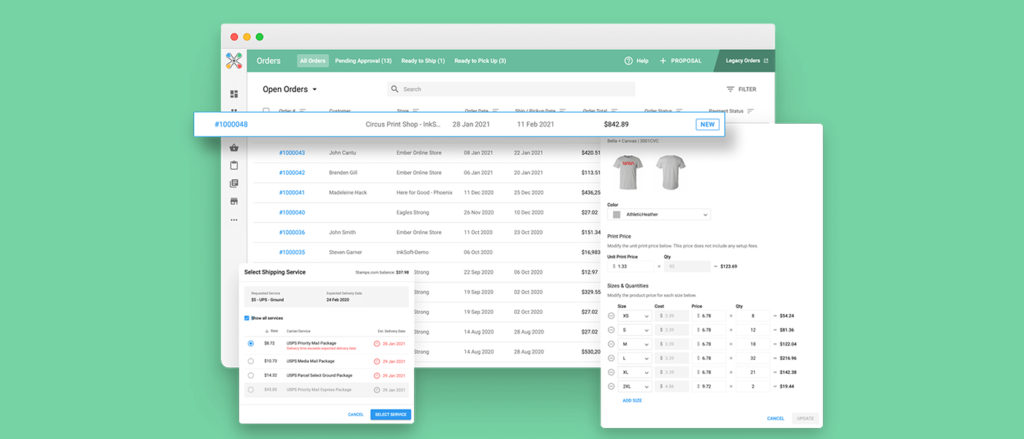 You can customize your store to match your shop's branding and colors so it's consistent and your customers immediately recognize it. And, if your team doesn't have the time and overhead to maintain a website, you can use InkSoft as your main website, which gives you an easier way to maintain a web presence.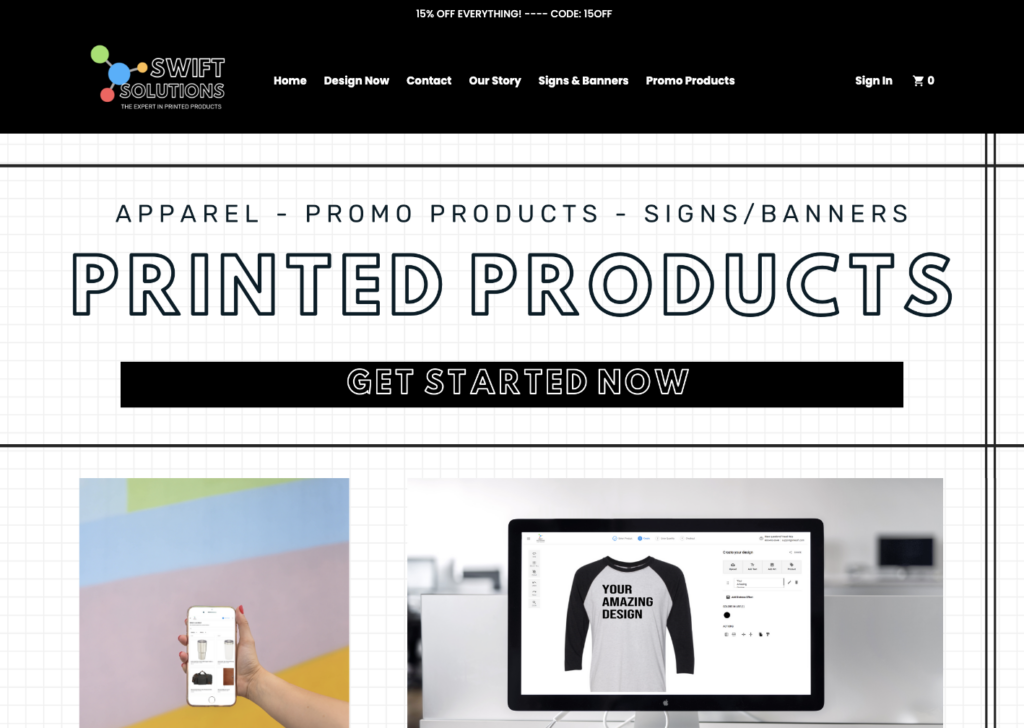 Added benefits
Outside of this type of merchandise being popular with customers, there are a couple of other chief reasons a shop store is a great strategy to promote your business:
Better word-of-mouth marketing: Simply put, if someone's willing to purchase a shirt or hat with your shop's name, they're likely to recommend you to other customers. And if your business is coming up in casual conversation because someone's asked, "Hey, where is that shirt from?" that's a great way for word of mouth to turn into new business.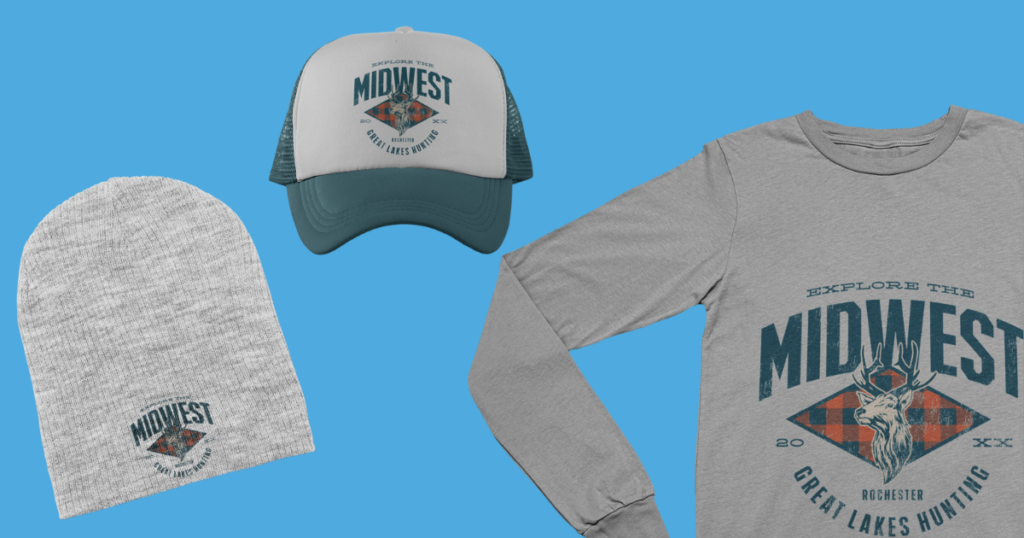 Easier design process: You and your team know that sometimes creating customer artwork can have its challenges since expectations and reality are two different things. And depending on how complicated their design idea is, it might take a little longer to build the mockup. Thankfully, if you're creating designs for your own merch, you can create something that your team is proud of but also balances the amount of work you can commit to with your busy schedule.
Fewer inventory headaches: Storing inventory might be an added headache for your shop. With InkSoft's virtual sample capabilities, you can create products for your shop store without worrying about allocating shelf space or printing before a sale. Tools like InkSoft's Rapid Product Creator make creating mockups for all products easy.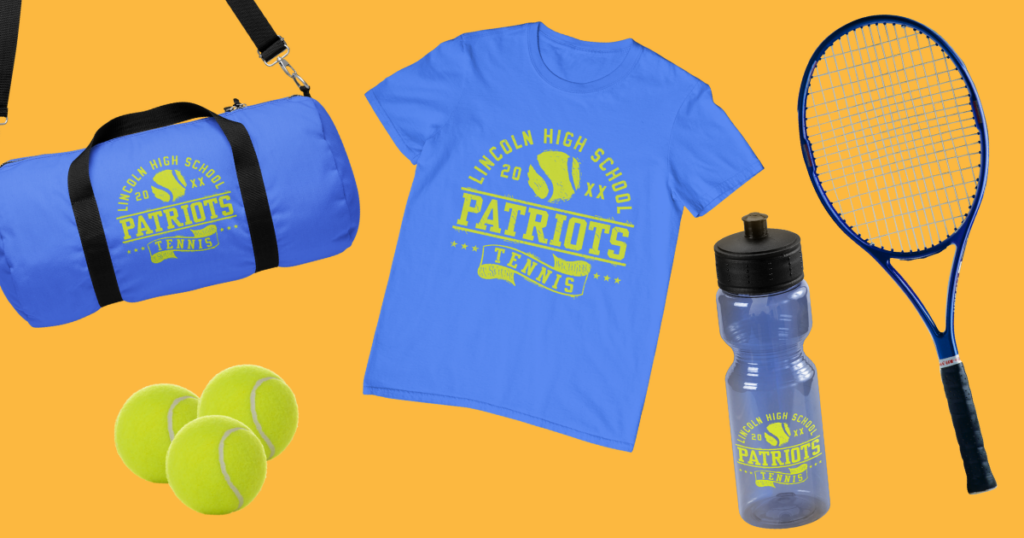 Easily add custom-branded samples of popular products like T-shirts, trucker caps, totes, and hoodies. And if your shop wants to expand your merchandise offerings, you can easily apply the same design to different products and upload those images to your storefront.
Collaborate with other local businesses and organizations
In addition to using InkSoft Stores to generate buzz around your shop, you can use those same stores to collaborate with other local businesses to sell custom-branded merchandise. You'll be reinforcing relationships with other companies that you're the go-to shop for all their printed products, plus you can establish an agreement with that business on how you'll split the proceeds of a merch sale.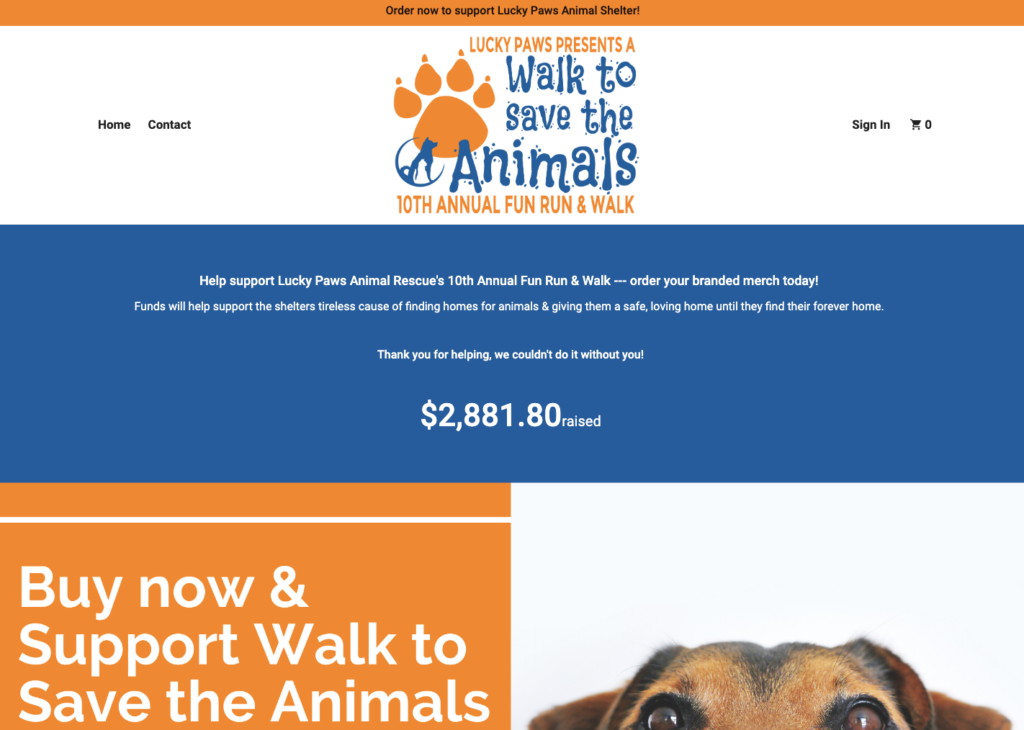 This type of store also benefits both you and the organization you're collaborating with because:
Customers will want to spend money on a good cause.
It promotes both your businesses.
It gives you and the business you're collaborating with the option to charge a premium price for a limited-edition piece of merchandise.
If it's a time-sensitive fundraiser, you're creating urgency for products that are only available for a short time and in limited quantities.
Endless branding opportunities
Opening an online storefront to promote your shop allows you to spread the word about what your business does and what kinds of products customers can come to you for. To recap, here are some of the most popular products you can offer as custom-printed merchandise that promotes your shop:
Apparel: T-shirts, hoodies, long-sleeve T-shirts, baseball shirts, shorts, and sweatpants.
Headwear: Baseball caps, trucker caps, dad hats, and beanies.
Childrenswear: Onesies, kid's T-shirts, socks, and bibs.
Promotional goods: Depending on the types of printing you offer, this category is vast and can include items like glass drinkware, koozies, coasters, and coffee mugs.
Ultimately, you want to find ways to create your own "house brand" that promotes your shop and encourages customers to spend money with you. It'll help boost your bottom line and show customers your specialties as a print shop. Has your shop set up an online storefront to sell your in-house merchandise? Share your store with us today!
Ready to combine the power of InkSoft Stores with your shop's printing expertise? Contact a Client Advisor for a personalized tour of InkSoft.
Related Posts: