Mindfulness
This week we are joined by Jamie Beck of JKB / Studio 4B.B.
Jamie is a therapist who runs her own successful private practice geared toward teens and adults. She helps people in various situations and stages.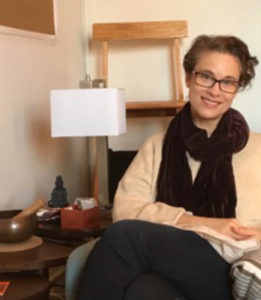 In this episode, Marshall and Jamie dive into:
What is mindfulness?
The history and benefits of mindfulness
How other organizations are using its principles
How to be present and aware
Actual mindfulness exercises to use again and again
Jamie takes us through a few exercises and teaches us principles to use in the future. This is a great podcast to bookmark and come back to again and again.
As a reminder, you can subscribe on iTunes to get all the episodes as they are released. And if you haven't had a chance to check out InkSoft yet, we'd love to give you a tour. Call us at 800-410-3048 or schedule a tour with one of our experts.