Bottom Line Up Front: The New Year is right around the corner, and your shop needs to be ready to kick it into high gear. What kind of tools are you using to make this your best year ever? Find out how InkSoft can help.
It's hard to believe another year's almost over, and that means a New Year is RIGHT around the corner. But chances are your shop is so busy filling orders right now that you barely have time to step back and think about what worked in 2021 and what didn't. And you might be trying to keep up with all those orders with a smaller team than you had last year. Even still, now is the perfect time to take a few minutes out of your day and ensure you're heading into next year with everything you need to fill orders, improve your shop's workflow, and grow your business with e-commerce.
Reviewing Your Business Plan
If your shop doesn't already have a business plan, try putting one together for 2022. There are dozens of templates and checklists like this one that can help you narrow down what your shop's goals are and what goals best fit your business model and style. In short, you'll want to review goals you want to reach, as well as challenges your business encountered in 2021.
Maybe you're a shop that usually prints for local boutiques or corporate clients, and you want to expand into other small businesses like breweries and restaurants next year. Or, you've decided you want to ramp up your school sports volume and bring on new team accounts for every primary sports season. Sometimes shops are too busy, so scaling back how many customers you bring in during the new year might also be a goal. Whatever those goals are, make sure to line-item them out in your business plan so you and your team take time to discuss them.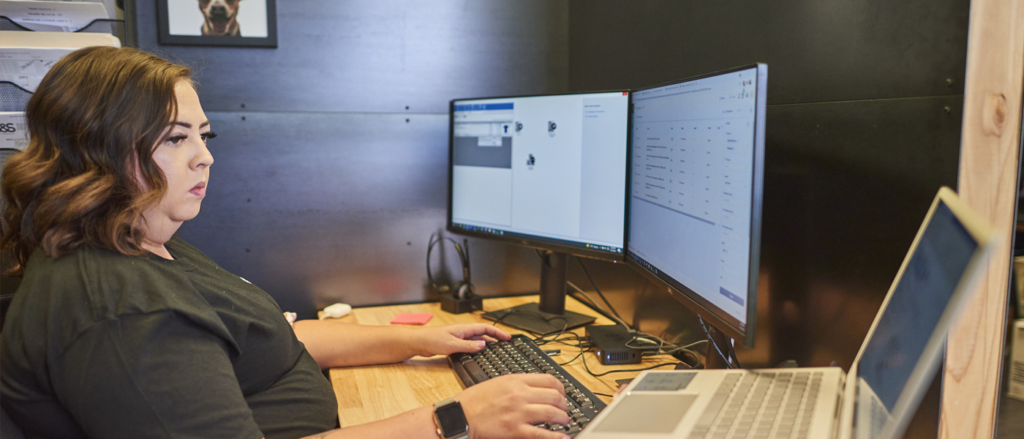 As for challenges, we're guessing you've seen more than your share in the last year. Many businesses lost team members in 2021, which put a strain on the workload for the remaining team members. Plus, an ongoing supply chain shortage has made it difficult for shops to source all types of products like blank T-shirts and even shipping boxes. These headaches have made it harder for businesses to fill and ship orders to customers promptly.
How do you tackle these challenges and build a business plan for 2022? Well, we can't predict how the labor market will shift over the next few months, and while it's showing signs of improvement, there are no guarantees on what the supply chain will look like in 2022. But, there are some things under your control, so let's talk about how InkSoft can help you tackle those challenges in the New Year.
Master E-Commerce
Headed into 2022, your shop needs to be on top of its e-commerce game and create a seamless, positive online experience for your customers. InkSoft helps you master the complicated world of e-commerce with online stores for you and your customers. Use InkSoft Stores to build a website for your shop, an online store for your clients, or temporary stores for time-sensitive events like fundraisers without any web design experience. The InkSoft website style editor is easy-to-use, has built-in features you can drag and drop, and even has a secure shopping cart and checkout option. These features make it easier for customers to shop directly with you and for your clients to sell to their end customers.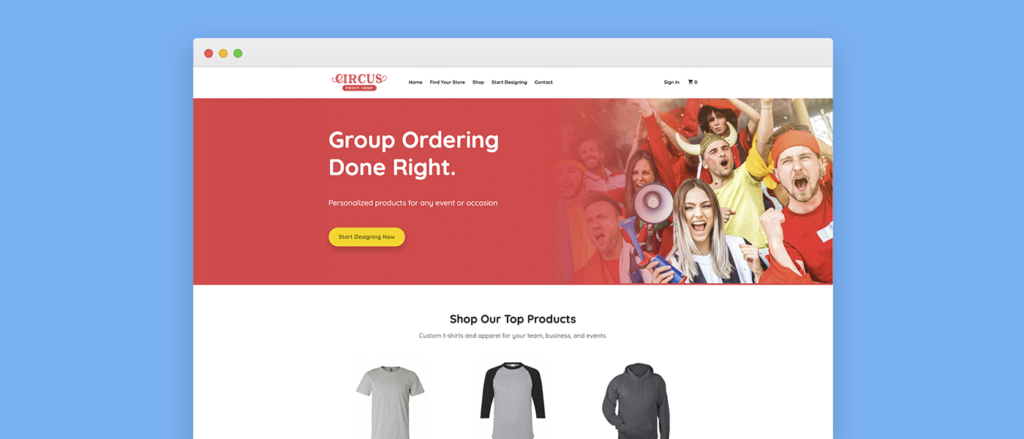 Order Management
If speeding up order processing is in your 2022 business plan, then InkSoft is perfect for your shop. Instead of going through PDFs or paper order forms one by one, use InkSoft's bulk actions feature to select multiple customer orders at a time. Team members can handle essential order management tasks like printing receipts and sending information to accounting software.
And, if you're bringing in new customers for 2022, they'll be added directly into InkSoft after they've purchased products through online stores or invoices and sales presentations you create. InkSoft creates a new customer profile and saves their activity inside the platform, so you don't need to spend time entering as much information. 
These features all ensure you're in control of order management and do not lose track of order statuses, even if you don't have a big team to split the workload.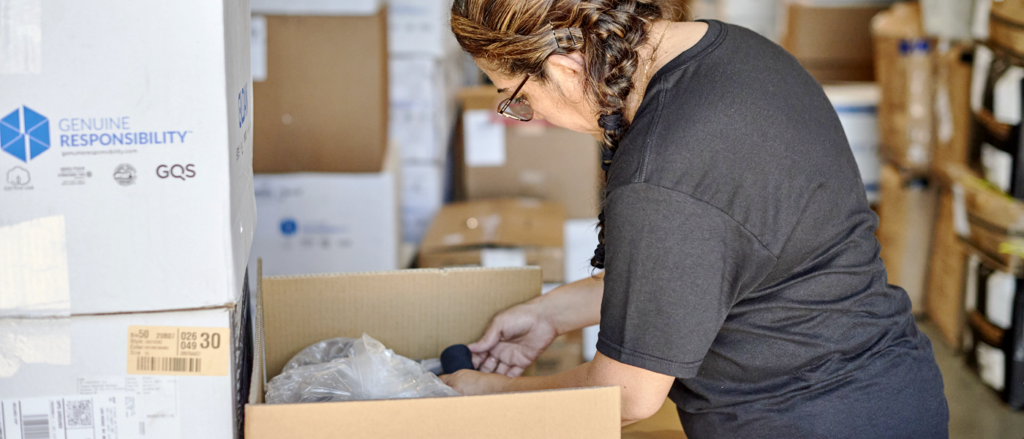 Do More With Less
If your team's size is a lot smaller going into 2022, then everyone's wearing multiple hats, and you need solutions to work smarter, not harder, as part of your business plan. Maybe your screen prep person is now part of your art team, or your front desk team member now also helps pack and ship orders. InkSoft's production management tools feature practical tools like a job board view, so everyone knows what job is a priority, timelines for better communication, and an automated work order creation function. This means your team members can easily hop onto the platform and check the status of a job, the priority in your job queue, and communicate with other teammates if there are questions or concerns""no more whiteboard with confusing timelines. And, no more Post-It notes that didn't make it to your team member working on the screen-printing press who needs to change the color of the next job.
Team members can also multitask without it becoming a sloppy or unorganized process. When orders are finished printing, they can filter statuses by categories like "ready to ship" and "ready to pick up" for easy organizing inside InkSoft. Orders can also be organized by statuses like "Open," "Completed," and "Canceled" to see which jobs need to be completed ASAP.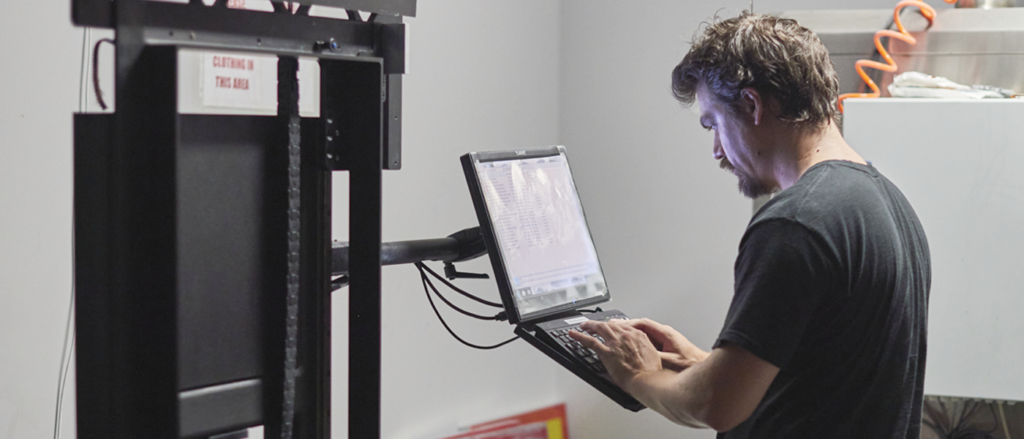 Improve Your Inventory Management
The supply chain headaches we talked about earlier are out of everyone's control, but you can still keep "improve inventory management" on your 2022 business plan. InkSoft allows you to update orders and quickly make changes since we all know things move fast these days. For example, if one of your T-shirt blanks suppliers is running low or on backorder for a specific size, InkSoft handles that change management. Team members quickly open up that existing order and change quantities to reflect what's currently available. You can also substitute a different shirt or an alternate product with these updates.
If a customer wants to cancel their order because they can't get the item in time, InkSoft makes that process straightforward. Canceling and refunding should be a last resort, but it happens. Plus, the quicker you're able to resolve your customer's refund, the better chance they'll do future business with you.
Heading into 2022 is nerve-wracking, but it should also be exciting. Make InkSoft part of your business plan so you can hit the ground running as soon as that clock strikes 12 and we're all starting fresh. Plus, if you have your business plan ready ahead of time, you'll rise above the competition and wow your customers.
Ready to make InkSoft part of your 2022 business plan? Sign up here for a 15-minute personalized tour.
Related Posts: