Episode 016 of InkSoft's The BIG Idea podcast is now live!
In case you missed any of the previous episodes be sure to subscribe, and download on iTunes! Remember to leave a comment and give us a rating.
Here's what we're bringing to you this week…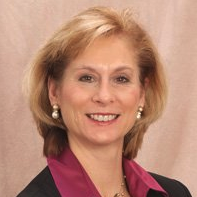 Meet Marci Kinter, Vice President for Government & Business Information for the Specialty Graphic Imaging Association International.
She oversees the development of management resources for the Association and represents the screen printing and digital imaging industries, as well as their associated supplier base, before federal and state regulatory agencies and the U.S. Congress on environmental, safety and other government issues directly impacting the screen printing and graphic imaging industries.
She is an expert in the field and a tremendous advocate for printers. Her knowledge of a sometimes overwhelming or misunderstood subject can help all of us.
This week she'll help us dig into important topics like:
Details about CPSIA regulations surrounding youth apparel and decorating

Key requirements for product disclosures and testing
How to ensure proper conformity with certificates and tracking labels
When printers have to comply with these regulations, and when they may be exempt from certain requirements
We hope you enjoy!
Be sure to subscribe and rate The BIG Idea on iTunes.
Want a little more help with your InkSoft account? You can always contact the Support Squad directly at support@inksoft.com or 1-800-410-3048 Option #1 for support.
Not part of #TeamInkSoft yet? Looking to improve and grow your business? Check out our Online Stores Platform and set up a personal tour today!