Introducing the New InkSoft Virtual Art Team!
Sometimes the daily tasks of running your business seem to stack up against you. We get it. The InkSoft platform was made to solve the challenges facing print shops and decorators""so you can finally get back to doing what you love.
Now we're pleased to offer a new addition to our platform that solves a big challenge our customers face""quality, affordable design work.
Welcome to the InkSoft Virtual Art Team, in partnership with Pixel's Hive. We've teamed up with a professional design agency to bring you all of the design services you need to help your business run smooth.
Check out some of the key benefits to this new service:
Your Personal Design Agency
The Virtual Art Team becomes your personal design agency, ready to accomplish whatever design/creative task you have for them. This platform addition is perfect for businesses without an in-house design team, or for larger teams who experience busy times and need a little overflow help.

Whether you are starting from scratch or just need a quick design clean-up to keep your projects on track, the Virtual Art Team has you covered.
You won't sacrifice efficiency or time waiting for the design services you and your customers need.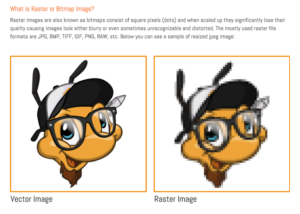 One-Stop Shop
No more worries about outsourcing different projects to different vendors, The Virtual Art Team does it all! Everything runs out of the same, easy-to-use portal and eliminates the hassle of dealing with multiple project contributors.
Easy-to-Use Interface
The Virtual Art Team runs on a simplified, intuitive interface with all of the information you need in one place. No more sifting through emails, notepads, or vague memories to find out the status of your projects. You'll have accurate tracking, real-time communication, and file delivery right in the platform itself.
Give it a Try!
We think you'll love the new freedom you'll find with the InkSoft Virtual Art Team. But don't take our word for it""try for yourself! You can go to inksoft.pixelshive.com and get started right away. We'd love to know what you think!
Here's a little tutorial to get you started:
If you have additional questions, please get in touch with our Success Squad at support@inksoft.com or 800-410-3048 Ext.1