An industry conference is a fantastic way to connect, get insight from industry veterans, and check out new machinery.
If you were at the 2022 Print Hustlers Conference, you're probably aware of how much valuable knowledge the speakers provided. And, maybe you had some helpful conversations with other shop owners before or after the presentations.
With any industry event, the goal should be the same: making the most out of what you learned by attending.
You're excited and motivated, but how do you retain what you've learned and put it to work at your shop?
The short answer is that you can't do it all. But you can take parts of what you learn and implement them at your business.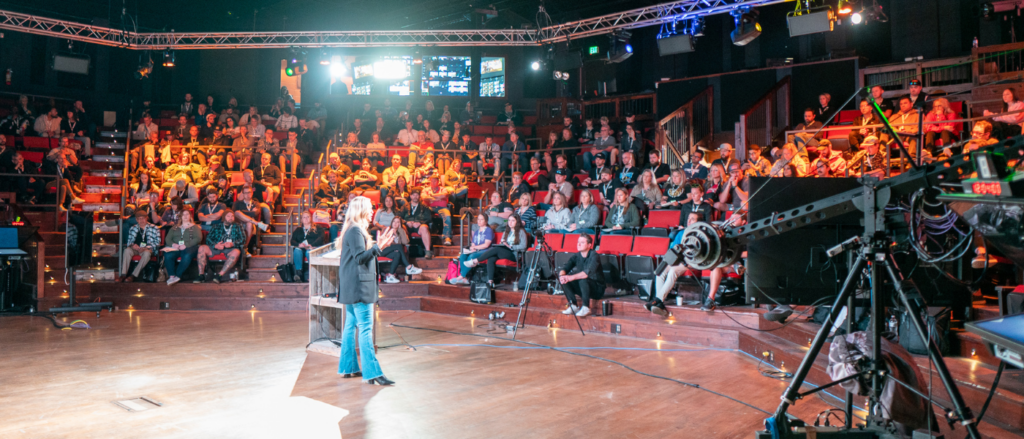 Retain it while you can
Before you even get back from an industry conference, there are steps you can take to retain what you've learned. Even if you think you'll remember most of what you're listening to/hearing, consider this. if you don't do anything with the info you've retained at a presentation, some studies suggest you'll lose 50-80% of what you've learned! By day seven, that number dips down to as little as 2%.
Think about how often you've returned home, had a few days to unwind (if you're lucky), and then it's back to the shop. Before you know it, a week or more has passed since you were at the conference.
All those valuable conversations and presentations are a foggy memory, and you're trying to implement changes based on what you barely remember.
You can cut down on that brain drain in a couple of ways:
Take notes: Sure, no one wants to feel like they're back in school. But if you get the info written down in real-time, you're keeping your brain engaged while the presentation is taking place.


If you're looking for faster ways of taking notes, you can also try using strategies like shorthand. This gives you a way to type detailed notes you can refer back to later without having to type out every single sentence line by line as you're watching a presentation in real-time.


Get the slideshow: Most speakers have a slideshow as part of their presentation in formats like Microsoft Powerpoint, and the slideshow is available for download after the show. If you don't hear them mention it after the presentation, you can always ask, and usually, you'll be able to get a copy emailed to you.

Keep track of links and QR codes: Most events have a program with links to speaker websites, company information, and sometimes scannable QR codes that link to event information. Hold onto those printed QR codes and program booklets until you've had a chance to bookmark any websites and save important email addresses.

Send an email: Speakers provide their email contact at the end of their presentation, so take advantage of that. If you have questions that spring up after the event and before you've headed home, drop the presenter a quick line with your questions.


This is a two-fold approach: it gets your questions on their radar while they're still top-of-mind for you, and it kicks off an email thread so once you get home, you'll have a reminder to reach out if you don't hear back in due time. Plus, it'll help jump-start the conversation with someone who could be a valuable source of information for your business long after the industry conference.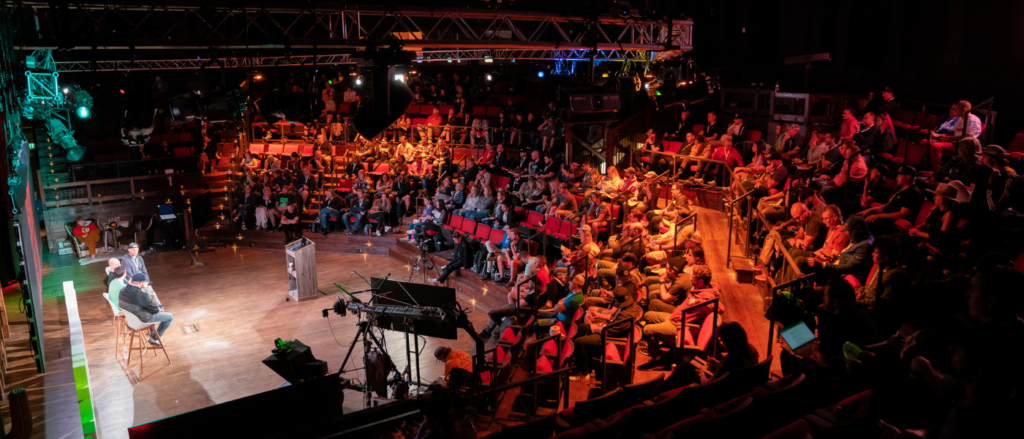 Jumping back in
Once you return to the shop, you will probably be eager to take everything you've learned and get your team members on board. But here's the reality: not everyone is excited about change. And in a place like a print shop where processes often have been established for years, telling your team that everything's going to change might not bode well.
If you're looking to implement significant changes across the board, doing some homework on change management is a good idea. It's a multi-step process that involves some planning, but overall it'll benefit you and your team since it's a rollout that doesn't railroad your team into changing abruptly.
Proper change management will help you determine who's on board for the long haul at your company and where some of your potential roadblocks might be. That way, you're not charging headlong into implementing a new process or using new products and discovering it's not the right move for your shop three months later.
Prioritize what you want to fix
One of the best ways you can put your conference knowledge to work is by listing what you want to change at your shop and then lining up with the valuable information you brought back. Even a simple handwritten list is a great place to start.
And keep in mind it's more effective to focus on improving 1-2 areas or processes at your shop instead of trying to fix everything all at once. A comprehensive business plan can also help you decide what needs improvement or what products need implementation at your shop.
Even if you can implement 10% of what you learned at the conference, there's a good chance you'll see a return on your investment.
Lining it all up
Every shop has its own goals, but there are a few different solutions at your fingertips if you want to revamp critical areas of your business.
For example:
If you're interested in improving how your shop does business online, InkSoft has the tools to help you set up professional, modern-looking storefronts for your shop and your customers. Easily update product offerings, configure the store's look so you can focus on printing merchandise, and give people an easy, trusted way to purchase goods online.

Maybe after your last conference, you decided you need to improve your shop's production management strategy. Printavo can help you, and your team get organized better so that you're not only keeping track of your customer orders but also prioritizing what needs to get done first. And your team has a more comprehensive way of knowing their responsibilities to get those shirts or hats printed and out the door.

Did you get inspired to revamp your customer art mockups? GraphicsFlow has a massive art library you can use to create and send art approvals to customers. Plus, you can manage those approvals inside the platform, and all of the artwork is production-ready, so you can move ahead to printing merchandise as soon as customers approve the design.
Ready to put those conference notes to work and streamline your business? Schedule a personalized tour today.
Related Posts:
Print Hustlers Podcast: