Bottom Line Up Front: Find out why the combination of InkSoft and GraphicsFlow is perfect for shops that want to modernize their workflow and art department. You'll discover how GraphicsFlow gives your team better tools for Art Approvals and production-ready graphics. And, you'll learn how this powerful platform pairs well with InkSoft's tools for e-commerce, customer quotes, and production management.
If you're already using InkSoft to run your print business, you might think you've got everything you need to run a modern print shop. But even if you've got production management and e-commerce locked down, you still need solutions for customer artwork. Our sister brand, GraphicsFlow is the perfect solution to revamping your Art Approval process and moving ahead to production.
What is GraphicsFlow?
GraphicsFlow is a print and productivity tool built specifically for the custom-branded merch industry. It modernizes the Art Approval process with an all online system. And, it features an extensive library of more than 25,000 vector-based, production-ready graphics created for printing on apparel and promotional products.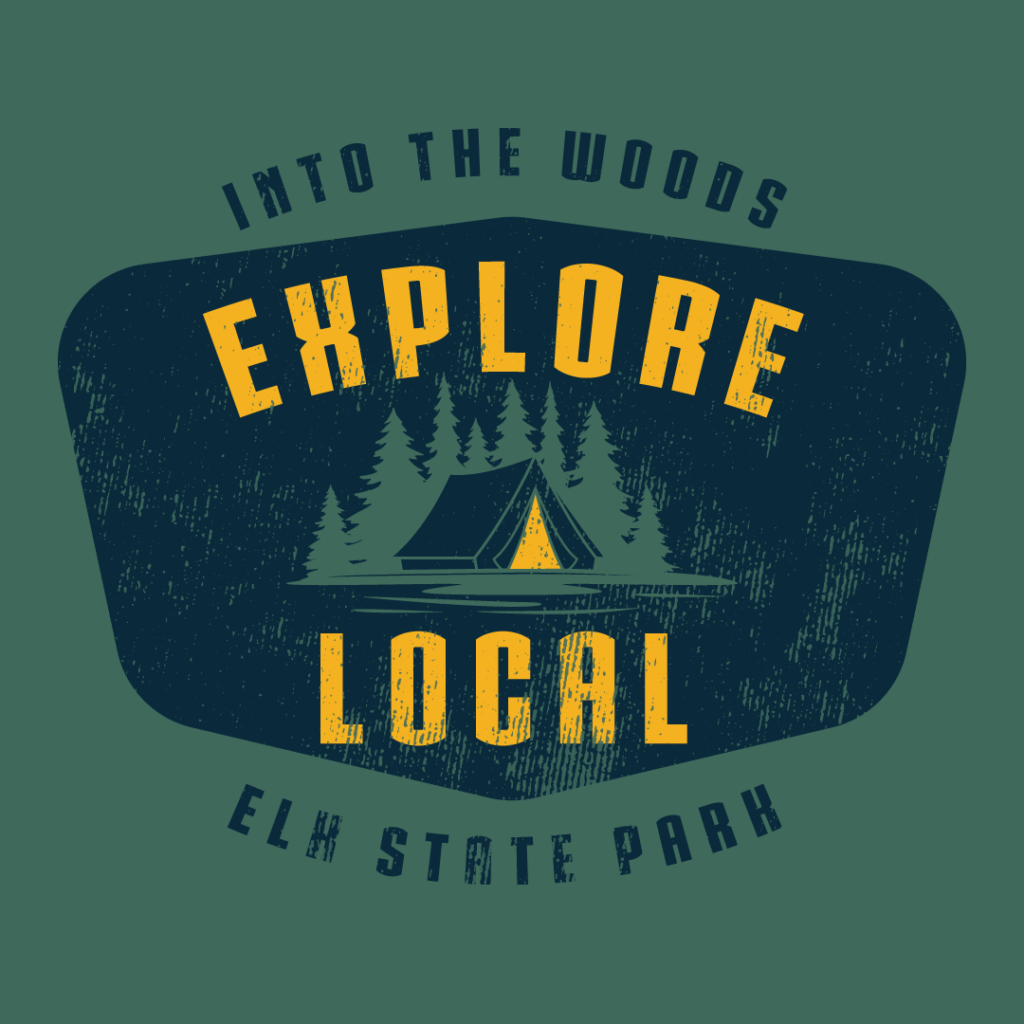 That same art library is available to your customers via Art Portal. Art Portal is a public-facing, searchable catalog which your customers can browse, select, and submit artwork directly to your shop from. Art Portal works as a standalone website or is easily embeddable into an existing site.
"We chose GraphicsFlow because the people who developed and support it understand the apparel decoration business, and we have confidence in them."

-Dennis Dunning, Embroidery Designs

Learn more about Dennis's story here.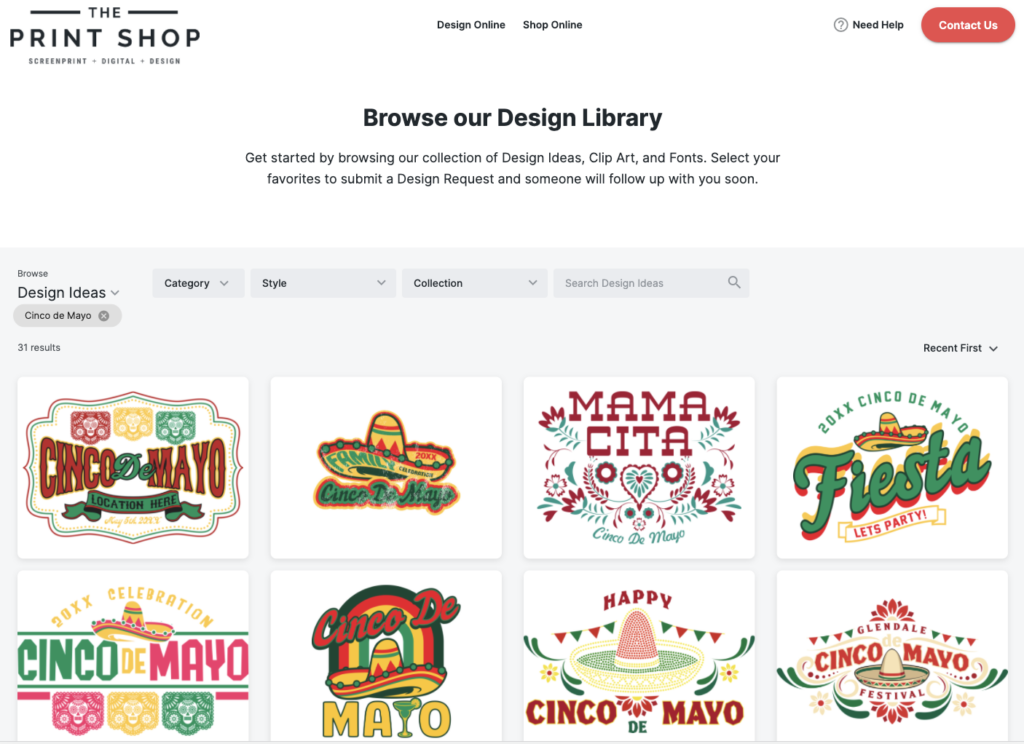 Better Art Approvals
One of the most significant advantages of using GraphicsFlow for your customer artwork is the powerful Art Approvals workspace. This easy-to-use, organized tool lets you send art approvals to customers and respond to their notes within the platform. Eliminate messy email threads with countless attachments and hard-to-find notes. Customers respond to your design mockup directly so you and your team can finalize designs for production faster. With the power of Art Approvals, New Mexico-based printers Graphic Connection secured and delivered a 500-piece shirt order that sold out in two weeks to their customers.
"A T-shirt is just a T-shirt. It's a great design that will sell the T-shirt. GraphicsFlow gives us the best artwork and helps us sell more shirts."

– Scott Creagan, Graphic Connection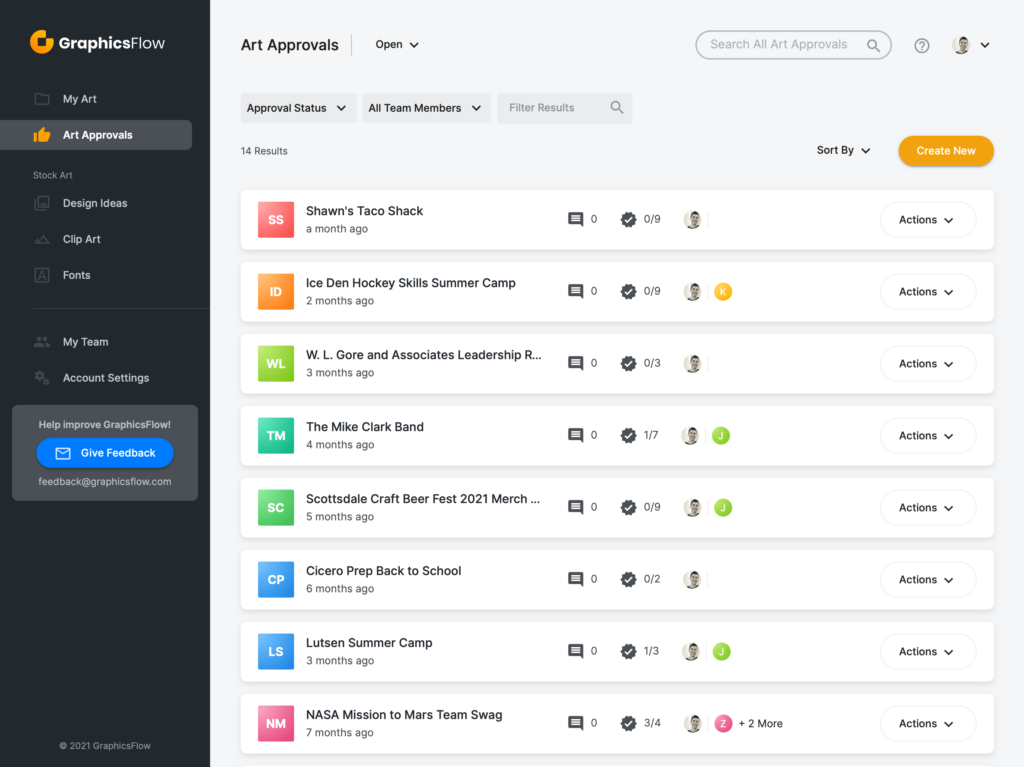 InkSoft + GraphicsFlow = A Perfect Match
InkSoft covers the bases for order management, production workflows, and even e-commerce with InkSoft Stores. That's why GraphicsFlow is the perfect companion since it simplifies one of the biggest bottlenecks for all shops– artwork. The artwork collection features retail-inspired, production-ready graphics at your fingertips that bypass the typical design headaches print businesses encounter. Whether you're dealing with low-res customer images or miscommunication about how the design process works for printed merch, GraphicsFlow makes it easier for you and your clients. Your team can build and finalize artwork so you can focus on printing orders.
More Customers Like You
Curious how shops like yours use GraphicsFlow to deliver better designs for their customers and streamline their art department? Here's what users are saying:
"Everyone comes back and tells me my designs are unbelievable. When it comes to dealing with other businesses, presentation is the only judge they have of your work."
-Derek North, Digital Creations
"The most important thing is time savings. And, giving your customers a vision that you can eventually turn into a final product without the headaches of having to do hours of research or extra design."
-Nathan Kendjorsky, Strive to Be

"You have to have a plan for your graphics. I would think even if you were a graphic designer or artist with formal training, GraphicsFlow could save you a lot of time just by having easily editable files on hand."
-Greg Burgess, Next Level Custom Apparel
InkSoft vs. GraphicsFlow FAQs
How is the GraphicsFlow Art Portal different from the InkSoft Designer?
The InkSoft Designer enables the consumer to select and modify graphics as part of an ordering process. The GraphicsFlow Art Portal enables the consumer to select and submit designs in the form of an art request that is processed by a professional designer. Not every client wants to self-service on graphics and Art Portal and InkSoft Designer give you two great options to generate sales.
How are the graphics in GraphicsFlow different from the graphics in InkSoft?
The graphics in InkSoft have been simplified to enable an end-user without graphics skills to make modifications. The graphics in GraphicsFlow are more complex and utilize the full design and editing capabilities of Adobe Illustrator or CorelDRAW. For instance, GraphicsFlow graphics support complex fill effects, multi-layer text effects, gradients, and masking that are not available in a web-based design application.
How do InkSoft users utilize the graphics in GraphicsFlow?
InkSoft users use the graphics in GraphicsFlow as building blocks to create highly customized, on-trend retail graphics to populate their online stores. They also use the graphics in their more traditional offline business. By customizing stock designs, they are able to reduce both design and production time while providing graphics at the highest level.
How are GraphicsFlow Art Approvals different from InkSoft proposals?
InkSoft proposals are part of a quotation and ordering process. They require specific products, quantities, artwork and payment details. A GraphicsFlow Art Approval is a graphics showcase, used as a sales tool to engage the client in the creative process and initiate an order. Finalize the graphics with an Art Approval, convert it to a proposal in InkSoft.
How is art storage different in GraphicsFlow compared to InkSoft?
The art storage in InkSoft is designed to populate web stores and proposals. The art storage in GraphicsFlow is a full-blown digital asset management software. Files and folders can be uploaded in bulk, full resolution previews are generated for popular raster, vector, and embroidery formats, and job production information can be added to each file. GraphicsFlow also creates a searchable database of graphics with user-defined keywords.

Ready to create better artwork faster for your customers today? Sign up for a personalized tour and see how GraphicsFlow makes it possible.
Related Posts: