Are you looking for a reliable supplier of quality, high-end face masks? Reliable face mask supply and inventory have been a real challenge for decorators. Sew Cal Mask has high-end face masks with deep inventory levels. Use discount code: INKSOFTRATE at checkout to get face masks at wholesale price! Retail Price: $7.00 Price with wholesale discount code: $2.50 NOTE: Grab a sample pack containing three white and three black masks for $15 here.
---
Bottom Line Up Front: CEO of apparel design firm AMB3R Creative, Jeremy Picker, is here to tell you why face masks are the smartest thing you could be adding to your offerings now. From their unprecedented demand to their staying power, you're going to want to check this article out — STAT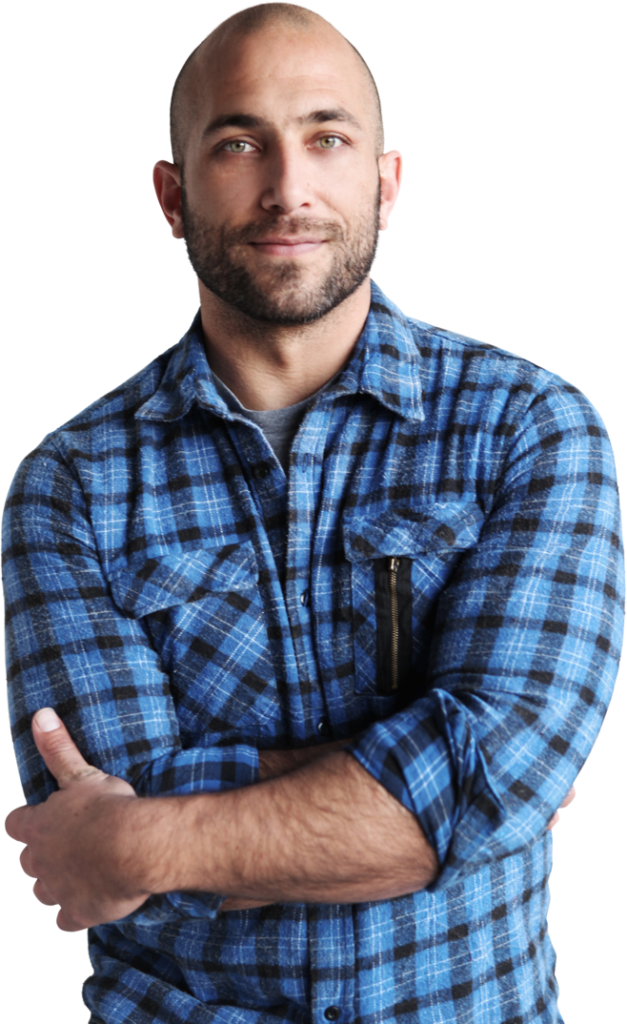 Meet Jeremy Picker, InkSoft Contributing Author
Jeremy is the creative director/CEO of Colorado-based apparel design firm AMB3R Creative, and a frequent contributor to industry magazines like Printwear, Impressions, Screen Printing, Wearables, and ASI.
Connect with him on Twitter @JWPicker & Instagram @jwpicker.
---
A couple of months ago, I never would have dreamt of adding masks to my business's offerings. But, before I get into the how — as in, how my journey with masks came to be — I want to let you know directly that selling masks is one of the smartest things you can do right now. Especially for businesses already in the apparel decorating industry. Demand is high, it's not too difficult a supply chain to take on (or shift gears to), and many are betting on masks' staying power, even after all this pandemic mayhem dies down. Now that you have my two cents, let's get to the story.
My adventure with masks first started after two medical facilities contacted me on LinkedIn. They asked for help obtaining KN95 masks — 50,000 for one facility, 4 million for the other. In the midst of COVID-19, my business practically stopped overnight, so I was excited for the chance to put on my sourcing hat and attempt to help. While the news featured stories of astronomical price gouging on personal protective equipment (PPE) like masks, and holds by the US government on imported mask shipments, I cautiously put my team to work, striving to make these orders come to fruition.
Getting the masks to the hospitals in need at a competitive price, while still maintaining a reasonable profit margin, became the major obstacle. At the end of the day, I was desperately trying to save my company. If we went out of business, then we wouldn't be able to help anyone — not my clients, not my employees, and not those in need.
Fast forward to two weeks later, we'd spent more than 60 hours vetting factories and speaking with importing companies. But all of that showed us just how grey the rules were — and how great the risk was. So we shifted focus away from medical masks, and instead looked to help out on the social mask front.
Before I go further, I want to hit home just how committed I was to finding a creative way to keep my team working. The circumstances were dire — I couldn't sell a t-shirt to save my life. Any opportunity to keep my team employed and my vendors working, I would've taken. So that brings us back to social masks.
Over the past couple weeks, I'd been bombarded with requests for fabric masks. I knew that it was imperative to get in on the front lines, whether these masks were just a fad or not, so we put our all into it. We were dedicated to selling every mask that we could — and knowing that we could actually save some lives in the process drove us even harder.
At first, we were offering screen prints on cotton masks. But after finding out that the Bella Canvas fabric face masks are only meant to be for one-time use, I couldn't see them as anything other than wasteful. People would throw out the product — featuring your logo — after only one use, which would directly increase "brandfill." I wasn't happy with any part of that, for obvious reasons, but I'll save that rant for another article.
Upon discovering that a good friend of mine transformed his traditional sublimation factory into a panacea for mask making, the opportunity for partnership became immediately clear. We were going to work together, concentrating on full-color face coverings.
So that's how my journey with mask-making came to be, and as all the pieces fell into place, there were a few things that I noticed (and wanted to share). Hopefully, you'll glean something from these tips that'll help your own transition into masks become more efficient, more effective, and more impactful.
Our Tips for Successfully Selling Face Masks
Simplify your offerings.
Provide one to three different styles. This could be jersey, or sublimated, or custom made from a local factory. By streamlining the options, you'll make it way easier for your customers to choose what they want. It also helps to describe the fabric types and available decoration processes, so they know just what they're getting.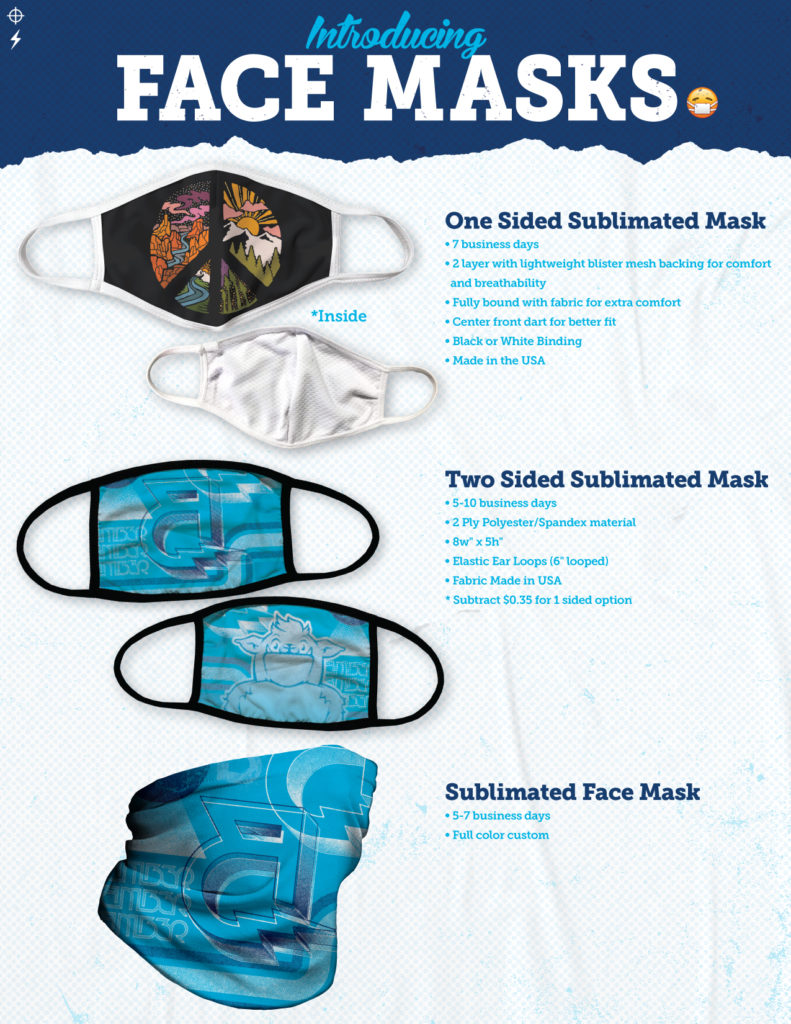 Be very clear on estimated turn time and pricing.
Unlike a typical t-shirt order, the urgency for masks is evident. If you're using a source that will take 3 to 4 weeks to deliver, make sure your customer knows what to expect.
Communicate proper mask use.
Make sure your customers understand mask use protocol (in accordance with the CDC website) so that they can easily disseminate the information to the end-user. This includes: washing the mask after each use and being wary of cross-contamination, like pulling the mask down to take a sip of coffee, or taking the mask off, putting it in a backpack, and then putting it back on.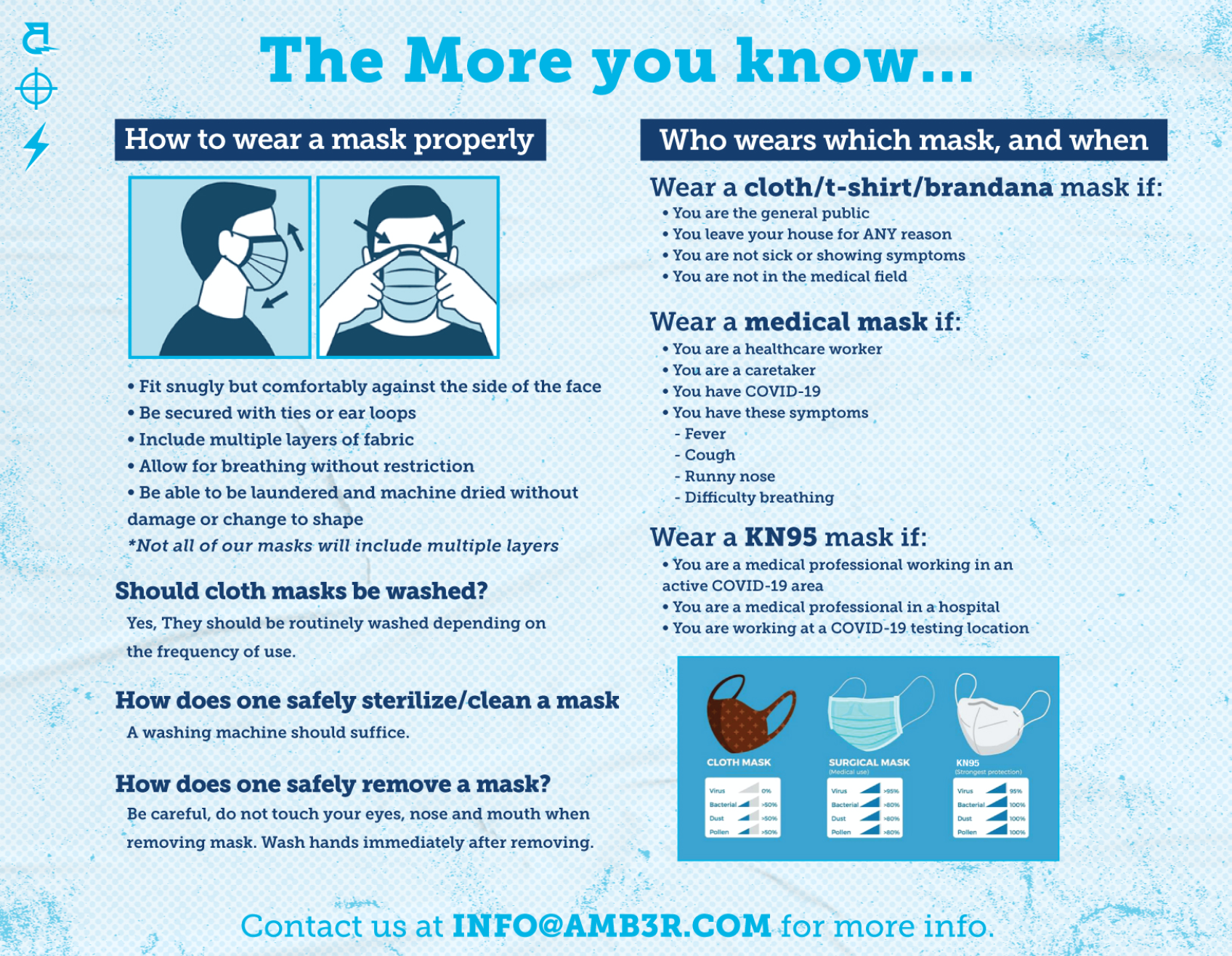 Incorporate necessary details into the design.
And then promote these features so your customers are aware of them! Masks should fit snugly against the face, be secured with ties or ear loops, include multiple layers of fabric, allow for breathing without restriction, and be able to be laundered and machine dried without damage or change of shape. If your masks tick all these boxes (they should), make sure your customers know.
Recommend that your clients participate in a give-back or mask donation program.
For every number of masks sold, they might consider giving masks to local people in need or organizations that need protection. This is working well for many organizations, allowing them a way to take some focus off of sole monetary gain and highlight the importance of helping others. Inksoft Stores are a great way to set up a business to consumer site that promotes this.
Utilize social media to promote!
Make sure you're getting news of your mask-selling out there — and also providing your customers with the graphics they need to promote the idea to their audience. Whether through Instagram (posts & stories), LinkedIn posts, or Facebook groups, there are many great, effective, and free ways to spread the word about not spreading germs.
Before we wrap things up, I also wanted to give you some context about that staying power I mentioned earlier. Recently, I wrote an article about masks as an upcoming fashion statement — much like matching your shoes to your outfit, I believe that people will choose masks that reflect their personality. And once people move towards wearing masks as a fashion choice rather than a health necessity, there's no stopping how popular the accessory will become. In fact, brands like Disney, NBA, and even high-end brands are already jumping onboard, producing masks that are both fashionable and practical. The earlier you hop onto the mask-making train, the better the position you'll be in for when they become the norm.
Whether or not you personally believe in wearing a mask for yourself, they are important for your employees' health, your clients' health, and overall solidarity — on the local and national level. We're all on the same page when it comes to wanting to make sure that we avoid ending up in the same position three months from now. We don't want these tough business circumstances circling back to us. Sure, selling masks is a smart way to keep your business functioning right now — but it's also more than that.
It's a way for you to do your part in making masks accessible, Americans healthy, and the curve flatter than it was yesterday. We're all in this together, so use what you've got to make a difference — for the sake of your business, and for the sake of the country.
And if you help make things a little more fashionable along the way, that doesn't hurt either.
---
Learn how InkSoft can help your shop sell smarter
Speak with one of our industry experts to learn how businesses just like yours are using InkSoft to sell decorated products and grow their sales. Click the link below to take the first step.
---
We have a lot to say about face masks
Be sure to check out our other tips for leveraging custom and blank face masks in your sales and marketing efforts.
Are you looking for a reliable supplier of quality, high-end face masks? Reliable face mask supply and inventory have been a real challenge for decorators. Sew Cal Mask has high-end face masks with deep inventory levels. Use discount code: INKSOFTRATE at checkout to get face masks at wholesale price! Retail Price: $7.00 Price with wholesale discount code: $2.50 NOTE: Grab a sample pack containing three white and three black masks for $15 here.