Bottom Line Up Front: QR codes have risen in popularity over the past few years for all types of businesses. Find out how you can use this handy tool to promote your shop and help your customers sell more merchandise.
If you've been to a restaurant, bar, brewery, or even an ice cream shop in the past year, you've probably noticed QR codes have replaced traditional menus in many establishments. QR codes had a moment in the early 00s, especially in the tradeshow industry, as a tool for streamlining all the info on vendors and event schedules. But over time, they started to fade in popularity as other marketing tactics and apps began gaining traction.
During the height of the pandemic, these handy codes began making a comeback because of the combination of convenience and safety they offer. People could minimize contact since QR codes provided a way for customers to pull up a menu and order whatever they wanted without touching a laminated menu or servers having to pass a menu back and forth.

But restaurants weren't the only industry that started finding better uses for QR codes. Since that resurgence, QR codes began popping up at brick-and-mortar and online businesses of all categories.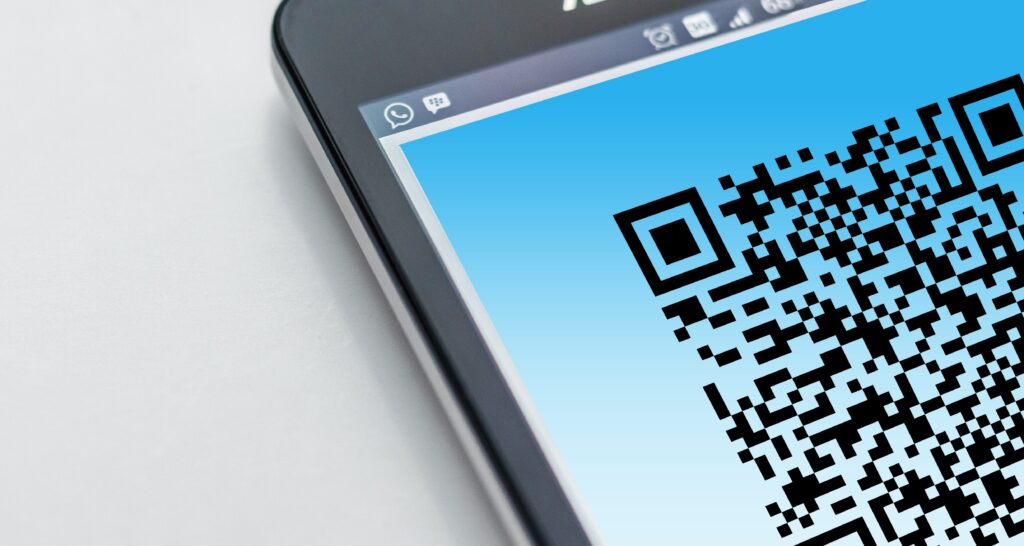 There are a couple of big reasons for the renewed interest in QR codes:
Better technology: You needed a special scanner to scan a QR code in the early days. Now there are countless free QR code scanning apps available for phones. And most newer phone cameras can scan a QR code and automatically take you to the link without opening up any other programs.
Less waste: Sustainable and green-friendly are big buzzwords in today's business culture, and QR codes are a big proponent in helping reduce paper waste. If you have a website or landing page where customers can access the information they need, there's no need to print out menus, brochures, or flyers and constantly have to replace them. This means even businesses that aren't in the restaurant can modify their "menu" of services and products without printing extra materials when details change.
Flexibility: If you use a Dynamic QR code, you can change what the code links to. That means the code will still take customers to where you want them to land, even if you change what that QR code links to over time.
Why it's great for print shops
You can take advantage of QR code technology like service industry businesses, which will benefit you and your customers. Since it reduces waste, you'll be more attractive to customers interested in doing business with shops making conscious efforts in this realm.

And since it's such a convenient tool, you can use QRs for all categories of customers, whether that's other small businesses, corporate clients, and especially schools.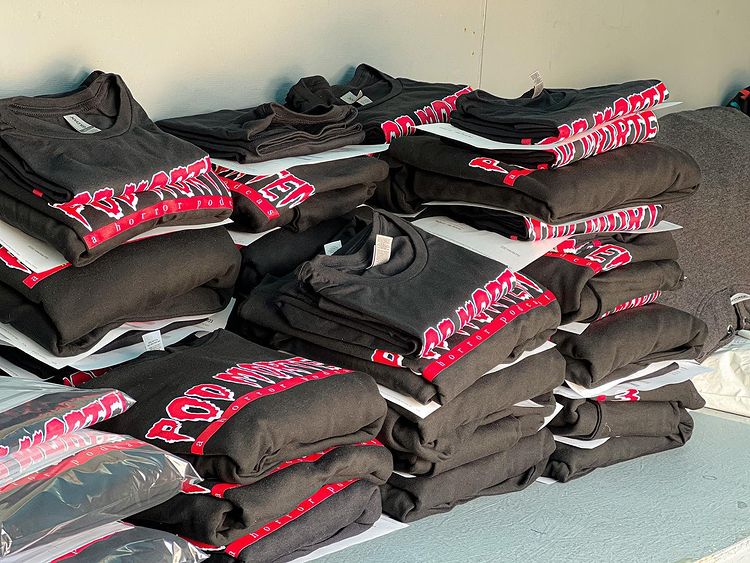 Plus, using QR codes in marketing materials like product packaging for customer orders is free. And if your shop's on a tight budget, any effective, cost-friendly way you can promote your shop is ideal. Since customers have become reacquainted with QR codes and can quickly scan them with their phone camera, you'll be using a tool they're already familiar with from other shopping experiences.
Making it work for your business
One of the best ways your shop can take advantage of QR codes is with the power of InkSoft Stores. You can create a dedicated custom webpage with InkSoft's online store custom webpage feature.
That page can serve as an anchor page associated with the QR code.
Paired with a dynamic QR code, you can change the messaging or content on the webpage without reprinting packaging or updating the code.
You can use that QR code for several different applications, including:
Limited-time promos for services or products at your shop.
A landing page that showcases one of your shop's printing specialties.
Using it with online fundraising stores to help customers spread the word.
A social media campaign where you encourage customers to snap a picture with their merch to promote your business.
A way to track marketing campaigns and customer engagement.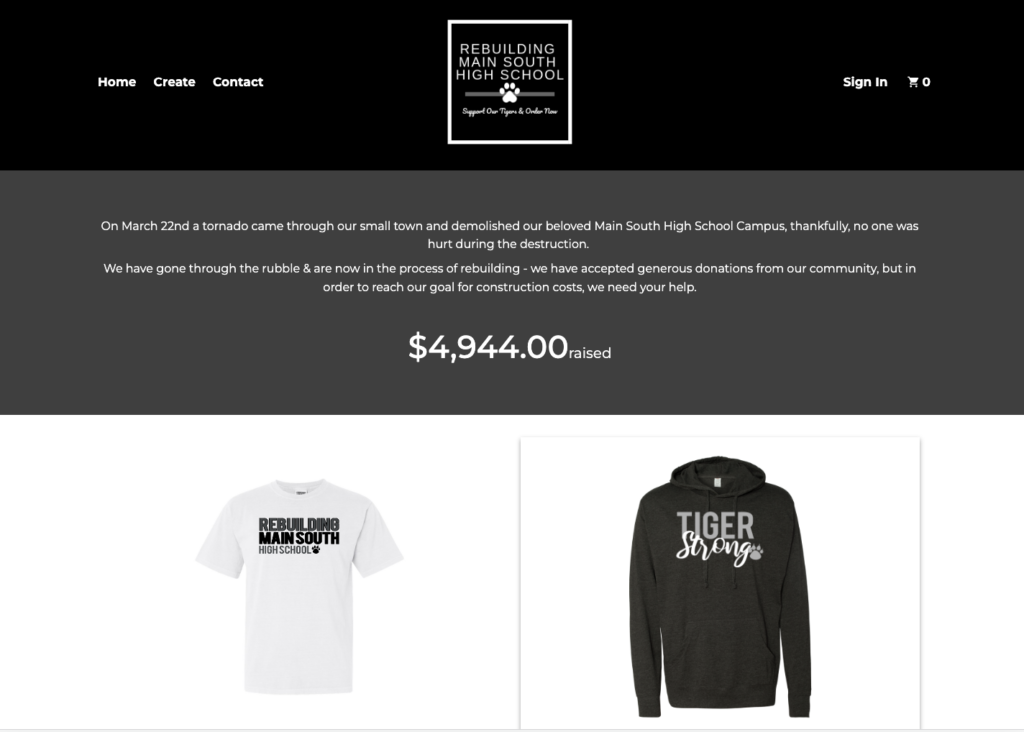 Other applications for QR codes
Aside from promoting your shop and your customer's campaigns, QR codes work well with other print products. Combined with InkSoft's signage-as-a-service program, you can offer customers printed goods with QR codes like:
Vehicle graphics
Banners
Yard signs
Business cards
Decals
How to create a QR code
On top of all these fantastic benefits, one of the best parts about QR codes is that currently, there are quite a few options for creating them for free. Here are a few different sites to generate QR codes for your business and customers.
Adobe:
https://www.adobe.com/express/feature/image/qr-code-generator
QR Code Generator:
https://www.qr-code-generator.com
QR Code Monkey:
https://www.qrcode-monkey.com
QR Generator:
https://qrgenerator.org
Most of these sites also offer additional resources and education on best practices for QR codes so that you can get the most out of every campaign and application.
Ready to combine the power of InkSoft Stores with QR codes? Contact a Client Advisor today for a free tour.
Related Posts: