Bottom Line Up Front: Event printing is a significant profit center for selling custom-branded merch, but it requires preparation and the right tools. Use InkSoft's online stores to set up merchandise stores for groups and events quickly and ahead of schedule.
Chances are, your shop has done its share of event printing over the years. Whether that's a 5K, a local festival, an outdoor concert, or other community events, all of these types of gatherings are the perfect opportunity for your customers to sell custom-branded merch to attendees. Your shop gets to reap the benefits of these events since your customers need someone who knows how to print the goods and design the artwork, so it looks good on whatever products those graphics are printed on. So, what if you could take your skills as a printer and combine them with InkSoft's tools to sell even more merch for events and make things easier for your customers?
With InkSoft Online Stores, you get a set of resources to make ordering, printing, and fulfillment easier and more efficient. Here are just a few ways you can use InkSoft to make printing and selling custom merch for events more straightforward for your shop, more convenient for your customers, and a surefire way to put your shop ahead of the pack.
Set Up a Limited-Time Store
Regardless of the event category, urgency is a quality that always helps sell merch faster and often in higher quantities. It's an incentive for shoppers to scoop up merch because they don't want to miss out, which benefits both you and your customer. With InkSoft's Online Stores, you can help your customers set up a limited-time online store to drive more attention to their products and improve sales.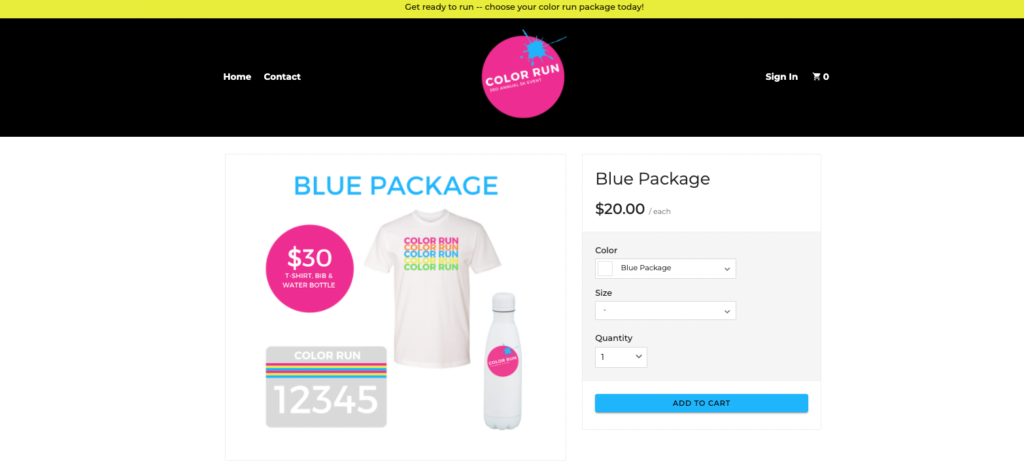 And, you can use that same urgency with merch stores that raise money for fundraising events. Add a timer or a goal indicator to the store like the one below to truly create that sense of urgency.

Expand the Usual Merch Offerings
How many races or community and charity events have you been to where the main product is a scratchy T-shirt or another baseball cap that you end up tossing in the back of the closet? Try expanding your customer's online store with some new merch for their event they might not have considered yet. InkSoft Signage gives you a whole other set of products to custom-design for your customers like banners, decals, and magnets without having to worry about printing those products in-house. And since it's part of the InkSoft platform, you can quickly build art mockups for your customers before adding those products to the store.
Build a Year-Round Store for More Sales
In addition to building limited-time stores, your customers can create online stores open year-round for customized event merchandise. Some yearly events have strong ties to community history and tradition, so shoppers will want to show their local pride all year round if there are high-quality products available before and after the event. Especially if that money goes back into the foundation or organization that helps run the event. After you've partnered with your customer to create designs that timelessly promote the event, you can easily add those products to their existing store or set up a standalone store for that year-round merch.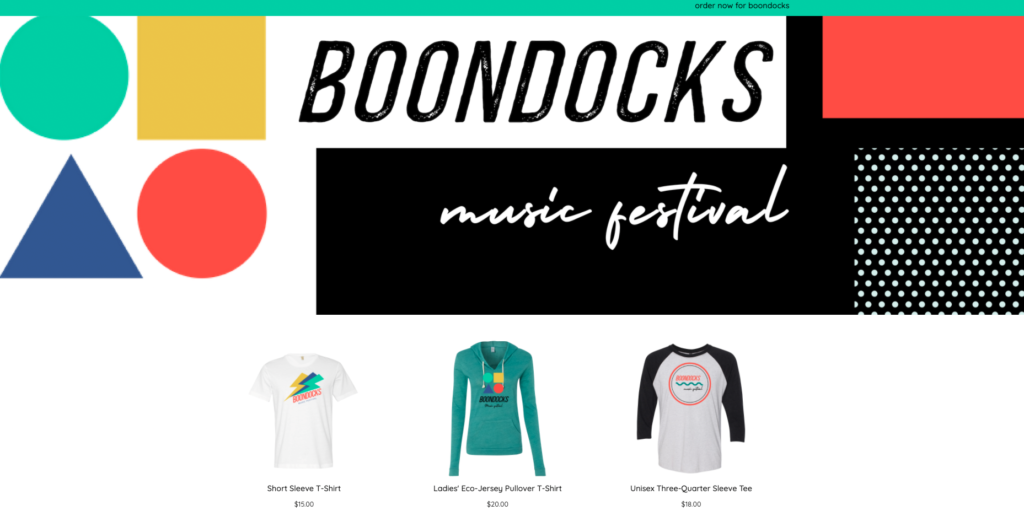 Online Designer for Faster Art Mockups
Timeliness is a central theme when printing merch for events, so the faster you can get your customer's artwork approved, the quicker you and your production team can get to work. One of the biggest bottlenecks for shops is the back-and-forth that can happen between customers and printers when it comes to the art approval process, which is why InkSoft's Online Designer is the perfect companion to Online Stores. The Designer features production-ready graphics you can use to build art mockups for your event customers quickly. From there, customers can review your mockup and sign off on the design so you can get to work. And once you have an approved design, setting up products in your customer's online store with that graphic is seamless since both features are inside the InkSoft platform.
InkSoft Stores as a Simple Order Form
Some events, like charity walkathons and 5Ks, typically like to have their merch on-hand in advance so that attendees get their swag the day of the event. InkSoft Stores are a perfect tool for this scenario. You can use stores as an ordering tool in addition to an online store. Instead of using clunky printed order forms, you can configure an online store to function as an order form. You simply disable the e-commerce payment inside the control panel, and it deactivates the payment feature. Now, that online store is a simple online order form where event participants can order their gear and select details like quantity and size, so your shop has all the information it needs to start printing ahead of time. Plus, it helps you stay organized and cuts down on costly misprints. To learn more about setting up this feature, check out this blog, where we walk through the entire process of turning a store into an online order form.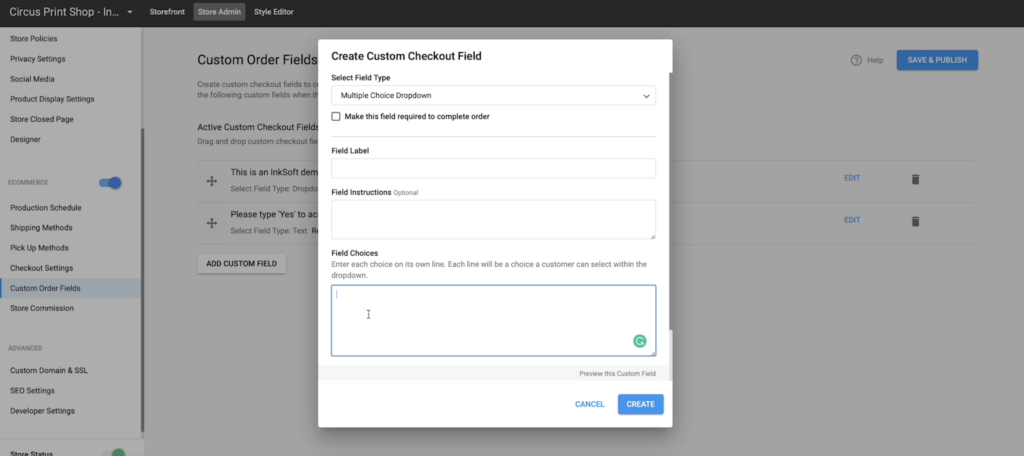 These are just a few key ways you can use Online Stores to help your customers sell more merch for their events and make the order management process easier for you and your team. Best of all, the more events you're able to establish yourself as the go-to printer, the more likely you'll be able to expand your customer base thanks to the word-of-mouth reputation it'll help you build.
Ready to be the best shop in the business for event printing and merchandise in your local community and beyond? Contact an InkSoft Client Advisor for a personalized tour today and change your business this year!
Related Posts: