Bottom Line Up Front: Find out what it takes to meet your customers current needs and how InkSoft can help you run a successful print shop.
Staying afloat with changing economic times and rapidly evolving technology isn't always easy in the print industry. Still, with the right tools, it's possible. Staying afloat and competitive means making sure your business can meet the demands of customers who want the best in e-commerce and print-on-demand (POD) options.
InkSoft has the tools to help you and your team meet those demands and run your business more efficiently, so both you and your customers benefit. Here are five major factors affecting how print shops do business in 2022 and how InkSoft can help.
E-commerce is (still) king
Your business might already be online, but there's a big difference between having a website and efficiently selling to customers with a modern solution. The pandemic accelerated e-commerce, and demand is expected to keep driving steady through 2024. Customers demand easy, hassle-free answers to getting what they need online. Here's how InkSoft helps you meet that need:
Stores for your business: A big hurdle for print shops and maintaining an online presence is the lack of time to build and maintain a website. InkSoft Stores give you the ultimate e-commerce solution with a customizable online store and easy to set up even without any significant web design experience.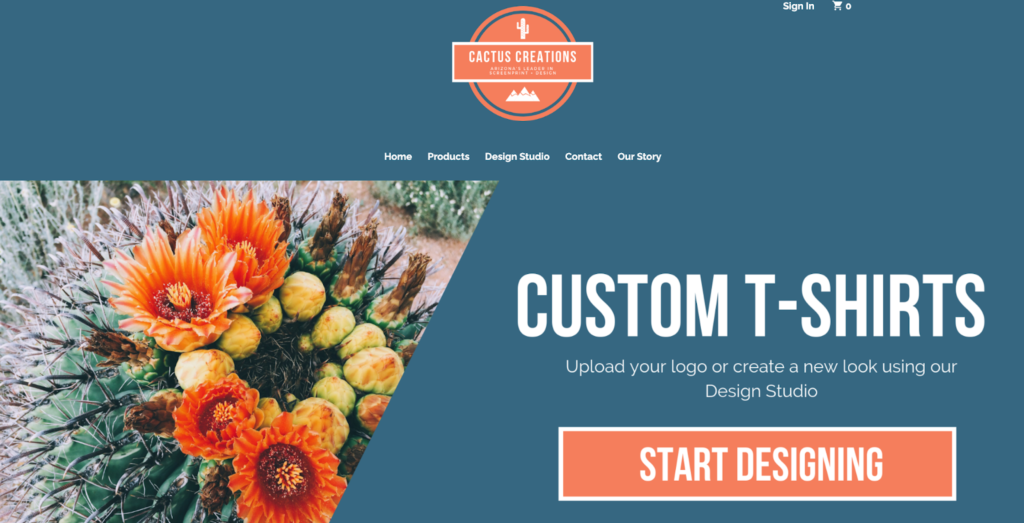 Stores for your customers: While your business needs a robust online presence, many customers need a reliable, convenient place to sell their merch online. Use InkSoft Stores to help your customer promote and sell their merchandise online for all categories, whether that's the local football team, school booster club, or a local business looking to sell their swag online.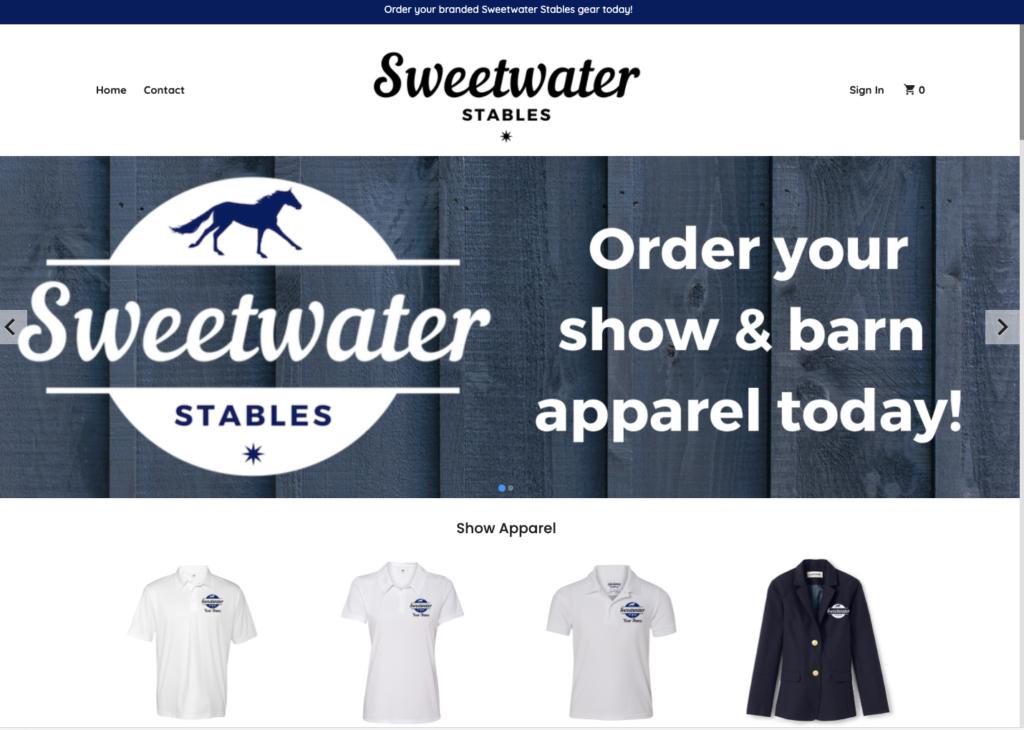 Optimized and mobile-friendly: Maintaining modern e-commerce requires that your online store is easy to navigate, mobile-friendly, and loads quickly. InkSoft Stores check all those boxes. Whether it's an online store for your shop or a storefront for your customers, shoppers can browse and shop for everything they need at home or on the go.
Technology levels the playing field
In this recent video by Ink Kitchen, presenters discussed modern fulfillment and print-on-demand (POD) topics. One point raised is that with better technology in a business, all departments are better connected, and leadership improves. InkSoft gives your teams crucial tools for maintaining production workflows and order management so that everyone in your shop knows the status of an order. Instead of a string of emails back and forth with a customer or post-it notes in the production area, your team can use InkSoft to communicate on everything from order delivery dates to job specifics like ink colors, garment types, and quantities.
Check out the video for a deep dive into the future of fulfillment and print-on-demand technology here:
Print-on-Demand reduces waste
Suppose your shop uses short-order technologies like direct-to-garment or direct-to-transfer printing. In that case, you're already at an advantage in reducing traditional shop waste. Pair those technologies with the power of InkSoft Stores, and you've got an efficient combination built for modern fulfillment and e-commerce. With InkSoft's Rapid Product Creator, you can quickly and easily add a range of custom-designed products to your store without printing any physical products, giving you an extended product line without the extra inventory that might go to waste. You can use this same print-on-demand tactic for your customers' stores.
Accuracy and transparency are crucial
Being honest with your customers isn't a new standard. In today's online world, where everyone wants it yesterday, and instant refunds are a big selling point for giants like Amazon, staying transparent and accurate with customer orders is more important than ever. These are the significant parts:
Order information: Customers generally want to know the status of their orders as soon as they've swiped their card. Use InkSoft's order management system to keep track of your customer's orders and share details with them anytime they want an update.
Easy communication: Getting in touch with a business is essential for e-commerce customers. You can easily add your contact info to your InkSoft Store in the customizable footer. You can also use handy tools like InkSoft Proposals to send customers quotes directly through the platform and share any critical information about the job.
Tracking all processes is a must
As we mentioned earlier, technology helps level the playing field, keeping everyone accountable. Part of staying competitive with modern e-commerce is ensuring that you have a system that tracks all of your processes, starting from the order quote through boxes shipping out the door. InkSoft gives your team the resources to stay organized with customer communication, order creation, design, and production, so there's a virtual paper trail for your entire process. These tools help your team work smarter; they help cut down on costly misprints that can dig into your shop's profits or, much worse, hurt a reputation with a customer.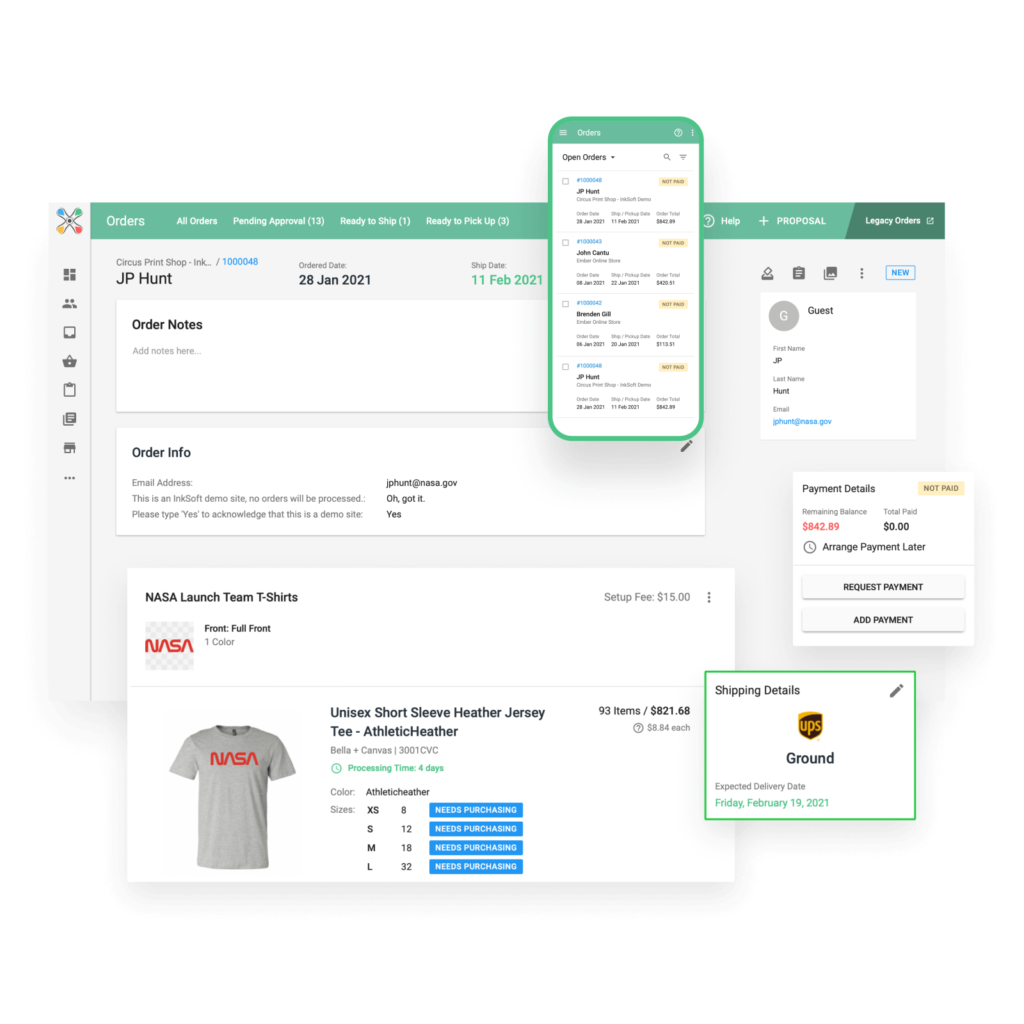 There are other challenges currently at play for shop owners like ongoing supply chain ripples, print-on-demand monoliths like CustomInk and TeeSpring gobbling up parts of the market, and shrinking labor pools. But with tools from InkSoft, businesses can run an efficient shop that addresses all of their customer's needs. And, that personal touch as a local business makes it much easier for shops to stay ahead of the massive print houses if they can address the five factors above.
Ready to harness the power of InkSoft's tools and meet modern e-commerce standards? Contact an InkSoft Client Advisor today for a free, 15-minute personalized tour.
Related Posts: